Her table and chair sit empty but there are remembrances everywhere. 
Family photographs on the wall. Her favorite tea set sits below signage of their small Irish village and a photo of their ancestral home.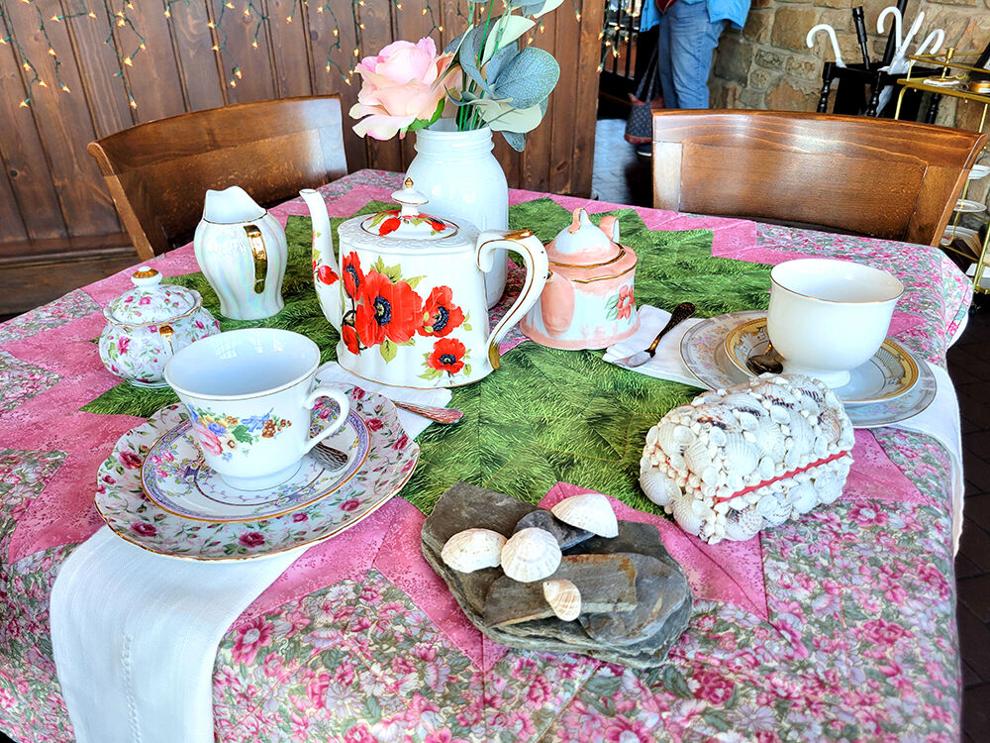 Her jewelry — housed in a seashell-encrusted box — sits on handcrafted Irish tablecloths at her table that is prominently displayed in the room. Resting next to the jewelry are seashells, an homage to her island-born late husband.
Last year, Jerry O'Brien, owner of O'Brien's Irish Pub in Warrenton, transformed the sunroom of the restaurant into a tearoom named Nora's Terrace in honor of his late mother who suffered physical and speech complications throughout her life due to polio. She raised five children alone after her husband died from lung cancer at a young age. Nora died four years ago from ovarian cancer.
"This is a tribute to her. She was a very brave and wonderful woman who raised us all," said O'Brien. "I wouldn't be who I am or where I am today without her."
"She would drink ten cups [of tea] a day," he said. "Whenever people would come over, she would put on the kettle — it's tradition."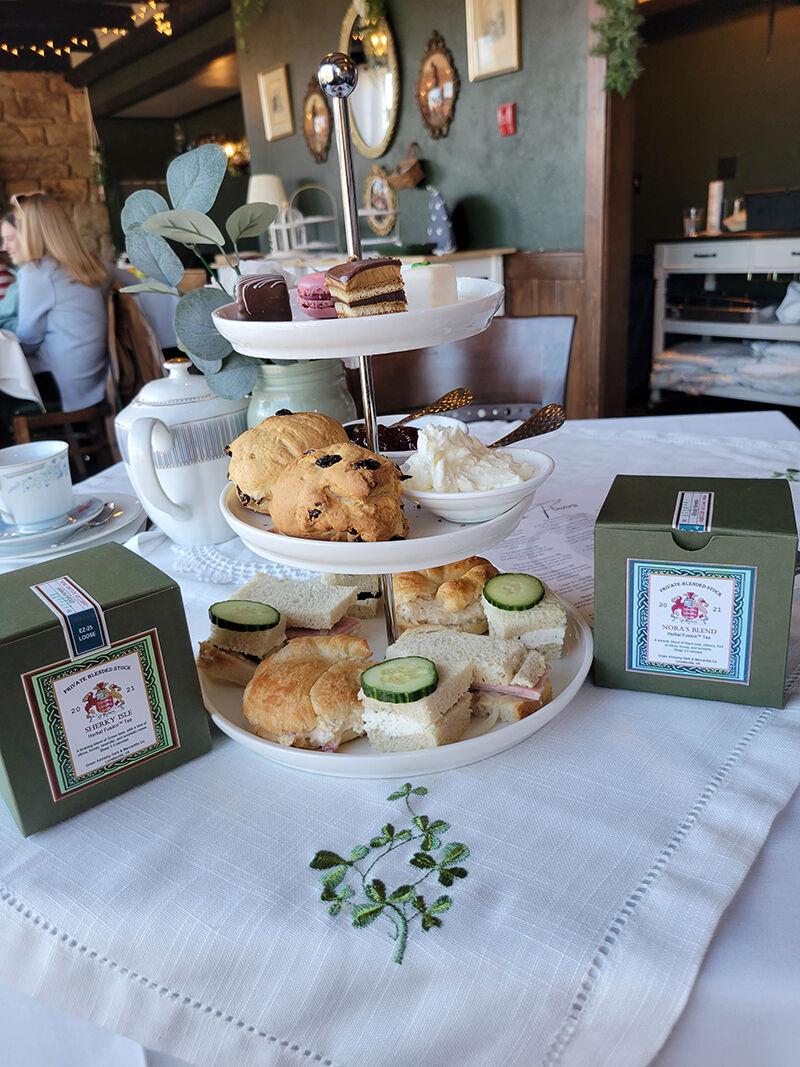 At Nora's Terrace, traditional Afternoon Teas are served, featuring more than 24 tea varieties and a menu including traditional Irish scones (made in-house by Jerry himself), small sandwiches, and petit desserts. 
Green Alchemy Herb and Mercantile Company, based out of Lovettsville, provides the more than two dozen tea blends available to try. Tea packages can also be purchased on site.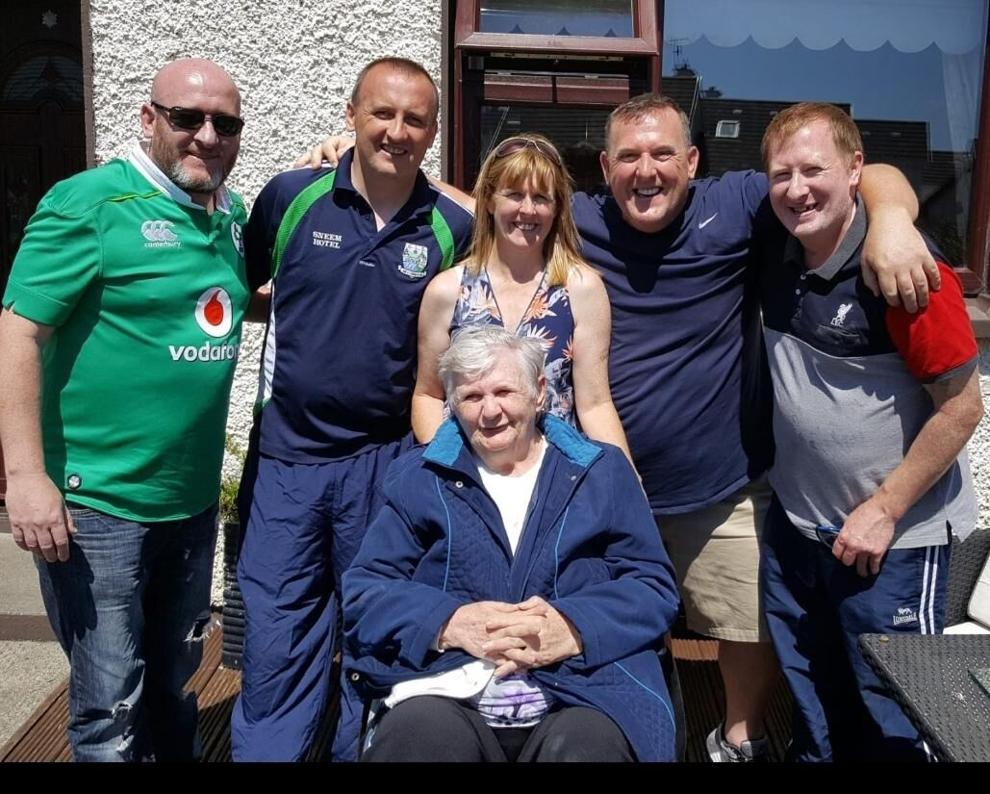 O'Brien teamed up with Green Alchemy to create two specialized tea blends to honor his late parents.
The first, Nora's Blend, is a blend of black teas, chicory, turmeric, and a hint of citrus and honey because, O'Brien said, his mother had a sweet tooth.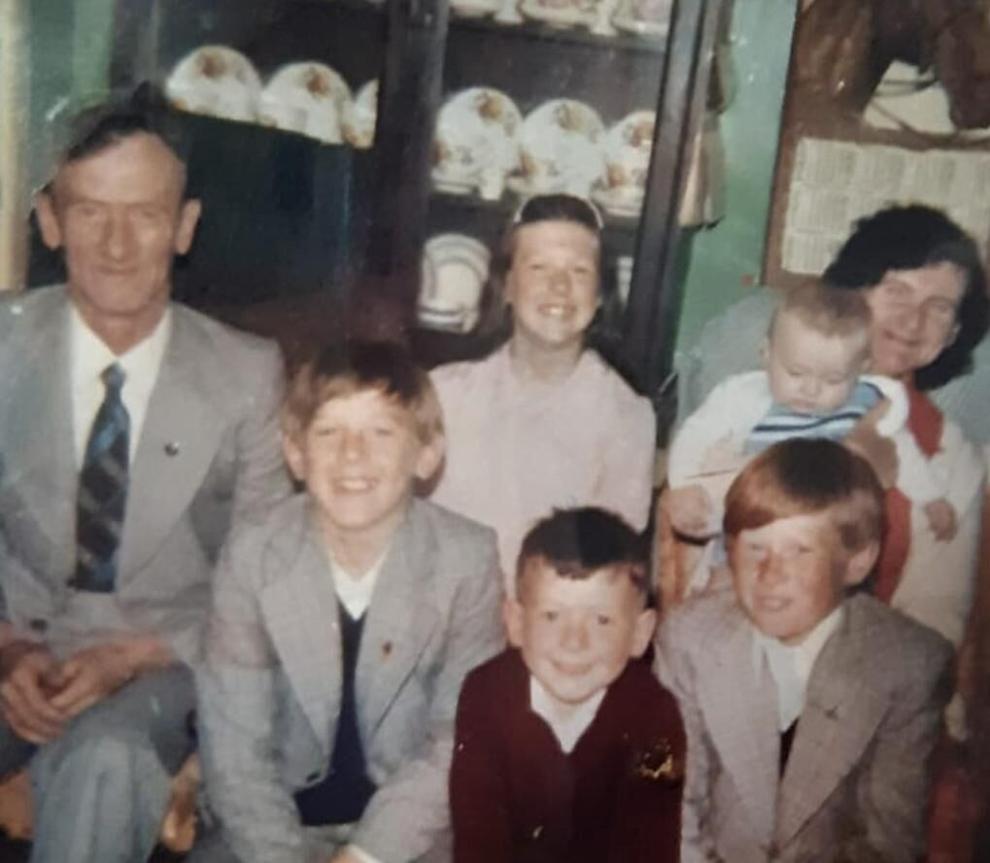 The other blend, named "Sherky Isle," is a blend of green teas with a hint of honey, lavender, citrus, and aromatic roses. The name honors O'Brien's father, Paddy, who was born on the now-uninhabited small Irish island of Sherky Isle, located just off the coast of Kenmare Bay in southern Ireland. Paddy O'Brien died when Jerry was 8 years old. 
While Nora's Terrace has always been part of the greater business plan, O'Brien said, the tearoom operated on a soft opening plan with most reservations coming from word of mouth or social media posts during its first few months.
Reactions have been universally positive.
"Everything, from the atmosphere to the tea and snacks was exceptional and the service was stellar," posted Paula Marie of her visit.
"A lovely luncheon — tea style — with the ladies," added PJ Leary. "Jerry's scones are wonderful!"
For O'Brien, he said Nora's Terrace is about sharing his family's history and honoring his mother's legacy. "She'd love to be sitting here greeting everyone, drinking tea and talking," he said. "I feel they're [his parents] sitting there watching us." 
Published in the April 2023 issue of Warrenton Lifestyle