What would a community be without all the wonderful businesses that reside in it? This year, we saw a 100% increase in voting in the Best of Haymarket/Gainesville competition. That's right, the amount of votes doubled! Many thanks to each and every business that calls the Haymarket/Gainesville community home, and to all those who took the time to vote. And now, without further ado, the businesses you voted "best."
BEST food and beverages
ASIAN FOOD
Thai Peppers
Whether you crave sweet, spicy, or savory, you can't go wrong with Thai Peppers. They serve authentic dishes prepared with the freshest ingredients, and each order can be tailored to your specific needs. With this commitment to customer satisfaction, it's no wonder they were voted number one. Get your Thai on at 5541 Merchants View Square, Haymarket. ThaiPeppersVA.com
BAKERY/DESSERTS
Crumbles Bake Shop & Custom Cakes
Sweet news, cake lovers. Crumbles Bake Shop & Custom Cakes is this year's choice in the bakery/desserts category. Renowned for its high-quality wedding cakes and custom designs, Crumbles Bake Shop & Custom Cakes is a delicious choice indeed. Located in the Linton Hall area of Gainesville, you can check them out online at CrumblesCakeCo.com and on Facebook at @CrumblesCakeCo.
BARBEQUE
Mission BBQ
Your mission was to vote for the best barbecue, and you did it, naming Mission BBQ our 2018 winner. Mission BBQ serves great barbecue made the American way, and a portion of the proceeds from each meal sold goes back into the community. Now that's delicious! With mouth-watering selections and a rustic style, give the restaurant a try for lunch or dinner at 13944 Promenade Commons Street, Gainesville. For a peek at the menu, visit Mission-BBQ.com, and for daily specials and events, check them out on Facebook at @MissionBBQTheAmericanWay.
BEST ALL AROUND RESTAURANT / BEST BUSINESS LUNCH / BEST SATURDAY NIGHT DATE SPOT
Firebirds Wood Fired Grill
You folks sure love Firebirds. For the fourth year in row, you voted it best Saturday night date spot, and this year you also named it best all-around restaurant and best business lunch spot. The menu offers a great range of options, so whether you need a salad for a casual lunch or a meatloaf for a filling dinner, Firebirds has it all. Located at 4020 Promenade Commons, right near the movie theater, stop in before or after your flick for dinner, appetizers, or a beverage. Find them on Facebook at @FirebirdsGainesville.
---
BESTBREAKFAST PLACE
Hidden Julles Haymarket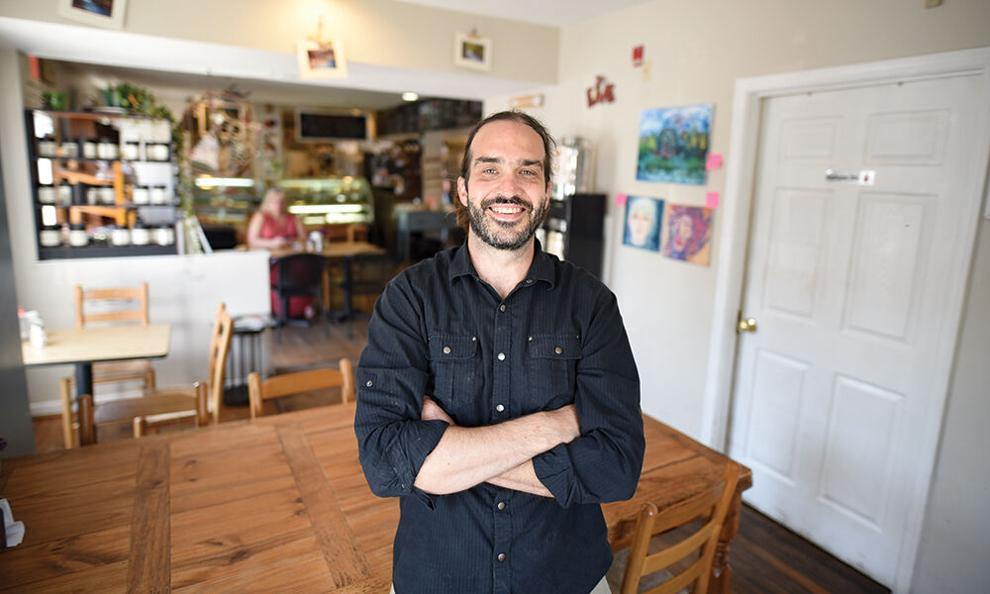 When asked about about why he thought it was important to offer such fresh and organic options, owner Aaron Lynch said, "Whenever I thought about opening a restaurant, I thought, 'I want my kids to be able to eat this.' Honestly, a lot of people around here eat only fresh and organic foods, and it's hard to find places comparable to how people eat at home, so I set out to do that."
In addition to its tasty smoothies, juices, lunches, and of course breakfasts, Hidden Julles' menu includes vegan and paleo selections, and the staff is happy to adjust any item in order to make it paleo or gluten-free. 
Conveniently located in the heart of Haymarket, Hidden Julles is renowned as much for it's delicious fresh foods as it is for having the area's first and only food truck – the aforementioned Rambler – which is used to deliver the cafe's popular dishes to weddings, special events, and business lunches. With all the love the community has for Hidden Julles, it's no surprise people want to introduce others to the cafe. And one of the best ways to do that, if you can't come in of course, is simply to reserve the Rambler!
One of Hidden Julles' major goals is to be as local possible. Not only do they source their food locally from places such as Whiffletree Farm, but they also stay local for other services. "I use local vendors, not only for our products but for insurance, accounting, things like that," explained Lynch.
Recently the cafe added weekend hours during which it serves dinner. Said Lynch, "We wanted to test the dinner menu and decided to do so on weekends. To be open for 14- or 15-hours a day is a lot on the staff. But ultimately our goal is to be open seven days a week."
So if you're looking for a place where you can get anything from juice to a sandwich to some stuffed french toast, and you live in the Haymarket/Gainesville area, give Hidden Julles a try. Located at 14950 Washington Street in Haymarket, stop in and taste for yourself the reason it's this year's best breakfast spot, and check the Facebook page at @HiddenJullesHaymarket for daily deliciousness updates.
---
BEST WAIT STAFF AND SERVER
Chick-fil-A
You pull up hungry, discover a long line, and sigh. Then you notice them: the lovely young people taking orders right there in the drive-thru lane. One approaches you, smiling, takes your order, and gets it right. In no time you're on your way. No wonder you voted Chick-fil-A best wait staff and server. Whether you use the drive-thru or go inside to eat, fast food has never been friendlier. In Gainesville at 5015 Wellington Road and in Haymarket at 15180 Washington Street.
BREWERY
The Farm Brewery at Broad Run
With great beer, made by great people, on a gorgeous 52-acre farm, it's no surprise The Farm Brewery at Broad Run won best brewery of 2018. Not only are they family-friendly, but they host festivals and events, including live music. Located at 16015 John Marshall Highway, you can learn more about this popular, locally owned craft brewery at TheFarmBreweryAtBroadRun.com, and on Facebook at @TheFarmBrewery.
BEST CASUAL AND FAMILY RESTAURANT / BEST MEXICAN AND LATIN FOOD
El Vaquero West
Once again, you've voted El Vaquero West best in two categories: best casual and family restaurant, and best Mexican and Latin food. The family-friendly atmosphere and authentic Mexican cuisine make El Vaquero West perfect for any occasion. Sure, it may be hard not to eat a meal's worth of chips and queso before your order arrives, but luckily the amazing dishes will have you diving right in whether you're full of chips or not. Stop in and see for yourself at 14910 Washington St, Haymarket and visit the website at ElVaqueroWestRestaurant.com
BEST CATERING / BEST GROCERY STORE AND PRODUCE
Wegmans
Not only did Wegmans once again capture the best grocery store distinction, this year you also named it best caterer. With its top-notch foods, fresh produce, and incredible selection of wine and beer, the store is a consistent reader favorite. Whether you're in the mood for sushi, mediterranean food, or a sandwich, Wegmans has so many choices it may be hard to limit yourself. Shop to your heart's content at 8297 Stonewall Shops Square, Gainesville, and discover events and specials on Facebook at @WegmansLakeManassas.
COFFEE
Trummer's Coffee & Wine Bar
With its delectable specialty drinks and its comfortably sophisticated environment, it's no surprise Trummer's once again took top honors in this category. Not only do they have drinks that are as beautiful as they are delicious, but even looking at their menu is enough to make the mouth water. Located at 14013 Promenade Commons Street in Gainesville, you can hit the stores, then stop in for one of their cold brews, cappuccinos, or chai lattes any time of day. For more information, visit TrummersCoffeeWineBar.com and find them on Facebook at @TrummersCoffeeandWineBar.
BEST GIRLS NIGHT OUT SPOT / BEST PLACE FOR A COCKTAIL
Bar Louie
I think the votes are telling us something, and they're right; girls night out isn't complete without a good cocktail. Bar Louie's cool, contemporary decor and comfortable outside seating provide the perfect atmosphere for an afternoon or evening with your friends. Add to that Bar Louie's extensive menu and myriad drink options, and you can see why this spot – located at 14081 Promenade Commons Street in Gainesville – is hot. Find dinner and drink specials on Facebook at @BarLouieGainesville.
OUTDOOR SEATING
Uncle Julio's
Once again, you've made it known that, if you're going to dine al fresco, you're going to do so at Uncle Julio's. Located at 13920 Promenade Commons Street in Gainesville, head to this year (and last year's) winner when you're ready to get off your feet and relax in the fresh air. Enjoy one of their famous margaritas or fajitas as you people-watch for what is sure to be an enjoyable experience. To see the complete menu, visit UncleJulios.com For specials and event information, follow them on Facebook at @UncleJuliosGainesville.
PIZZA
Tony's NY Pizza
Clearly you love New York style pizza! That's why, once again, you voted Tony's NY Pizza the best in the category. Dine in or take-out, with Tony's NY Pizza you can enjoy your pie with an amazing array of toppings, a delicious appetizer, and even a gluten free meal. Satisfy your appetite at 10314 Bristow Center Drive and follow them on Facebook at @TonysNewYorkPizzaBristow.
SEAFOOD
Blue Ridge Seafood
Two years in a row you've voted Blue Ridge Seafood the best spot for savory fare from the sea! Indoor and outdoor seating options are available at this casual, family-friendly restaurant located at 15704 Lee Highway in Gainesville. Keep up with daily specials by following them on Facebook at @BlueRidgeSeafood, and check out the entire menu of seafood (and landlubber) options at BlueRidgeSeafood.com
WINE SHOP
Total Wine
Total Wine is totally your favorite. The winner for best wine shop this year and last, the store's 8,000 different wines, hard-to-find microbrews, gift items, and more have made it easy and fun to stock up for any occasion. When you need a variety of vino, stop in at 5105 Wellington Road in Gainesville, and see the store's specials on Facebook at @TotalWineGainesville.
---
BEST ICE CREAM
Cookies & Cream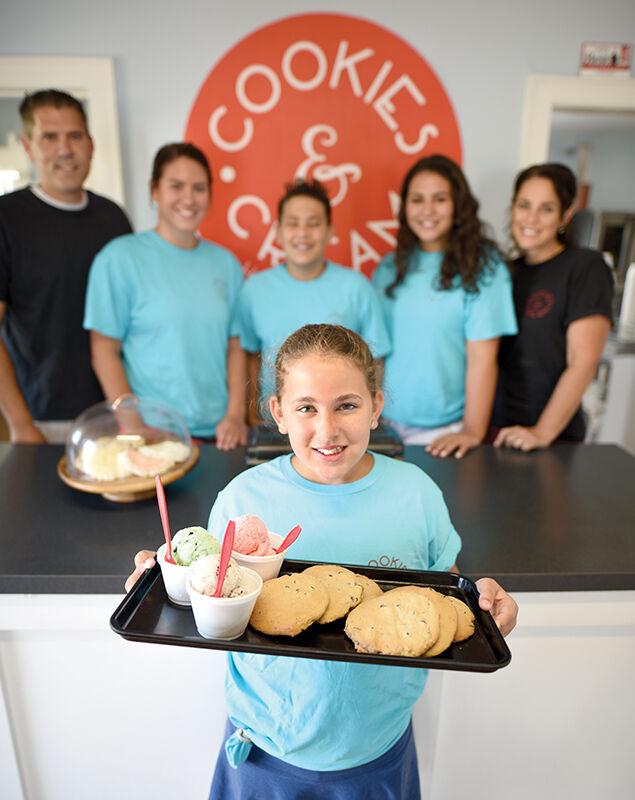 For a business that's been open just two years, it's safe to say that Cookies & Cream is doing pretty well for itself.  Between its premium hard-serve ice cream, soft cookies, and specialty sodas, it offers sweet treats for every kind of sweet tooth. "I think that we kind of found a niche where we serve hard-serve ice cream. I think it's kind of classic and traditional, and not a lot of places are doing a hard-serve ice cream anymore. So, it's kind of something unique in our area. And our homemade cookies, I mean who doesn't like a frosted cookie? And then we also serve our signature drinks, which are new to our area, and they're a different option," said owner Robyn Candland.
Robyn and her husband Pete Candland actually got the idea for the business by visiting college towns in Utah. "We saw these little stands in college towns, these small footprints in parking lots, where they just served cookies and drinks. And cars were lined up around the block to get into these places, and they were just little drive-thrus! And I thought, wow, that's such a fun idea, you just grab a little snack and off you go, and so that's kind of how we started the idea," said Robyn.
Cookies & Cream is a popular spot for families and teenagers alike, bringing everyone together to revel in the creamy deliciousness it serves daily. "I tell people all the time that if I didn't work there so much, this is a place I'd take my family to and hang out," laughed Robyn. From the second you walk inside the little blue house, you know you've made a good decision about where to get your sugar fix. And, after you order, a server delivers your treat straight to your table, either inside or outside on the beautiful patio where picnic tables await and strands of bright lights glisten. 
Oh and let's not forget that Cookies & Cream offers the perfect spot for an ice cream selfie. Strike a pose with the bear statue out front, and snap away. According to Robyn, the bear started its life as a beautiful tree that had to be taken down because it had been struck by lightning multiple times. "We just had this giant tree stump, in the front, and we wondered, 'How can we incorporate this?' The guy who carved him helped us come up with the idea, and our employees helped name him. His name is Clawford H. Bearover, and Bearover is in honor of the Harover family who owned the house before it was sold to the town of Haymarket."
In terms of community involvement, Cookies & Cream is all about spirit nights. Explains Robyn, "We've had church groups, non-profit groups, schools, and swim teams. It's a lot of fun. The groups publicize the evening and get involved by providing volunteers who deliver orders. Plus  they get 20 percent of all the sales we do during the event. Spirit nights are a great way to support the community and they're also great advertising. Groups bring their people to us and they get to see what we offer. It's a win-win."
Discover for yourself why Cookies & Cream was voted best ice cream shop for 2018. Pay them a visit at 14600 Washington Street in Haymarket. For more information, visit CookiesAndCreamShop.com, and keep up with specials and events on Facebook at @CookiesAndCreamShop. 
---
BEST entertainment & recreation
ANNUAL EVENT
Haymarket Day
No surprise here: Haymarket Day is the annual event you look forward to most. It begins with a wonderful parade that showcases many local companies and organizations, and continues with activities, shopping, music, food, and fun for the whole family. Mark your calendar now – this year's Haymarket Day is Saturday, September 15th! For additional information, visit TownOfHaymarket.org/index.php/events/haymarket-day.
ART GALLERY
Stuff! Consignments
Readers made it clear that they love their stuff… Stuff! Consignments, that is, and voted it best in this category for 2018. With a vast assortment of furnishings and collectibles, not to mention jewelry, housewares, handbags, and women's clothing, it's no surprise Stuff! Consignments is the place readers turn for paintings, murals, and all manner of wall décor for their home. Located in Gainesville at 7482 Limestone Drive, you can find them on Facebook at @StuffConsignments and online at StuffConsignmentShop.com
CHILDREN'S ENTERTAINMENT / CAMP & SUMMER PROGRAM
Kwon's Champion School
Kwon's Champion School gets the nod in the children's entertainment and camp and summer program categories for 2018. The school teaches a combination of martial arts which incorporates the best techniques from Tae Kwon Do, Karate, Kung Fu, Judo, Hap Ki Do, Kickboxing, Jiu Jitsu, and weapons training. It offers classes for adults, too, as well as an after-school program for kids and a summer camp packed with fun field trips, games and crafts, and of course martial arts. Stop in to see them at 7605 Linton Hall Road in Gainesville, or visit their website at KwonsChampionSchool.com
COACH OR TRAINER
Thomas Mayhugh, Orangetheory Fitness
Congratulations to Thomas Mayhugh, voted best trainer of the year. Clearly you love his talent for making you sweat and whipping you into shape. Want to find him before bathing suit season comes to a close? Stop in at Orangetheory Fitness (voted best fitness center this year) at 14062 Promenade Commons Court in Gainesville to sign up for a session you're sure to feel the next day.
DANCE STUDIO
Lyrique Dance
Ballots were cast, and voters decided that Lyrique Dance is the 2018 winner in this category. Founded just last year by April Jubeck, a professional dancer formerly with Walt Disney Resorts and Universal Studios, the studio offers classes in Ballet, Lyrical, Jazz, Tap, Acro, and Hip Hop. If you've got a budding performer in your house, check out Lyrique Dance located at 7956 Crescent Park Drive in Gainesville. They're also online at LyriqueDance.com and on Facebook at @LyriqueDance.
FITNESS CENTER
Orangetheory Fitness
Readers declared Orangetheory Fitness the best fitness center this year. Why? Probably because of its one-of-a-kind, group personal training approach that leaves members energized, toned, and – ready for this? – burning calories for up to 36 hours after they workout. Work one hour. Burn for 36. That's the Orange effect. Check them out at 14062 Promenade Commons Court in Gainesville and at OrangeTheoryFitness.com
PARK AND RECREATIONAL FACILITY
James S. Long Regional Park
With facilities that include baseball and soccer fields, trails, basketball and tennis courts, a playground, picnic pavilions, tee-ball fields, a mini-library, an equestrian ring and grass equestrian area, it's no wonder you voted James S. Long Regional Park best park and recreational facility of 2018. If you've never been there, pay it at a visit at 4603 James Madison Highway in Haymarket, or log on to PWCParks.org for additional information.
YOGA STUDIO
Transform Power Yoga
Congratulations to Transform Power Yoga, voted best yoga studio of 2018. Located in the heart of Haymarket at 15111 Washington Street in Suite 109, the studio's heated vinyasa yoga classes have been helping people release stress, lose weight, and improve flexibility and stamina since 2013. To find your inner peace and free your outer sweat, give the studio a try and stay up to date on classes and specials through Facebook at @TPY20169.
LOCAL ARTIST
Kerry Molina, Yellow Brick Road Studio
Readers love this exceptionally talented Gainesville artist and voted her best in the category this year. Kerry Molina specializes in mixed-media pieces that combine colors, words, and nostalgia. She also runs the popular Yellow Brick Road Studio which offers workshops for kids and adults. Check out her work, summer programs, and girls' night out events at KerryMolina.com
LOCAL PHOTOGRAPHER
Tara Sutherland Photography
The super talented Tara Sutherland is this year's winner for best local photographer. Based in Haymarket, but known for her exceptional family and children's photography around the county, you can see her work and contact her on Facebook at @TaraSutherlandPhotography and at TaraSutherlandPhotography.com Be sure to check her out if you need to update that ten-year-old family picture, capture a rare moment when your kids aren't fighting, or have any other photos taken.
LOCAL ENTERTAINMENT/BAND
Fringe Benefits Band
Comprised of Julianna Mokarzel Smith, John Fichtner, Bruce Moore, Teejay Medina, and Eric Harmon, this popular Gainesville cover band is your choice for best in the category this year. They play Motown, Classic Rock, hits from the 80s, 90s, and today, and are known for their interactive, high-energy style. Available for parties and found frequently at local live music hot spots, check them out on Facebook at @FringBenefitsBand and TheFringBenefitsBand.com
BEST shopping
ELECTRONICS/WIRELESS STORE
Best Buy
When it comes to cell phones, computers, home theater systems, and everything else electronic, you love Best Buy best and voted the store number one in the category for 2018. Check it out for back-to-school needs, cool gifts, and whatever latest device your kid's clamoring for at 13093 Gateway Center Drive in Gainesville.
GIFT SHOP/SPECIALTY STORE
Dangela Décor
You love Dangela Décor's one-of-a-kind personalized gifts and custom creations, and this year you named the shop best in its category. With a passion for making special orders for birthday parties, bridal showers, anniversaries and more, Dangela Décor is worth checking out. For all their newest items and special offers, follow them on Facebook at @DangelaDecor and visit their Etsy Shop at Etsy.com/Shop/DangelaDecor.
JEWELRY
Charming Charlie
Who loves Charming Charlie? You do, as evidenced by the fact that you've once again voted it best jewelry store. It's not hard to see why. The prices are great, the selection is on-trend and seemingly endless, and the store itself is so bright and cheery you can't help but have a good time shopping for a gift or a little something for yourself. Or both. Really. That's how reasonable the prices are. Stop in and let Charlie charm you. 13962 Promenade Commons Street, Gainesville.
WOMEN'S CLOTHES
Ann Taylor Loft
Maybe it's the store's versatile, undeniably feminine fashions. Maybe it's the unexpected details in each piece and the great fit. Maybe it's the fact that the collections are affordable, and you can stock up without breaking the bank. Whatever it is, you love Ann Taylor Loft so much you voted it best in the women's clothing category this year. To see why it's the winner, pay the Gainesville location at visit at 13999 Promenade Commons Street.
BEST services
AUTO, BOAT AND FARM EQUIPMENT
AUTO REPAIR
Piedmont Tire & Auto – Haymarket
For several years, this professional tire and auto service firm has claimed victory as the best place for auto repairs and tire needs. Now, they've swept the auto parts category too! For a complete list of the many services they offer, visit the website at PiedmontTireAndAuto.com, and stop in to make an appointment at 15151 Washington Street in Haymarket.
MOTORSPORTS EQUIPMENT & ACCESSORIES
Interstate All Battery Center
Not only does Interstate All Battery Center offer batteries for sale, they also offer great services such as free battery tests, battery installations, battery recycling, and battery pack rebuilds. For all things battery, check them out at InterStateBatteries.com and discover why, this year, the Center was voted most power-full place to get motorsports equipment and accessories.
CHILDREN'S
DAYCARE CENTER AND PRESCHOOL
Haymarket Baptist Preschool
Looking for a school for your child? Check out Haymarket Baptist Preschool, once again voted best in the Daycare Center and Preschool category. The accredited school, located at 14800 Washington Street in Haymarket, focuses on the Abeka curriculum and offers small classrooms, personalized teaching methods, and Christian-based instruction. Learn more at HBCPK.com
EMERGENCY
FIRE AND RESCUE OFFICER
Tyler Cirillo, Captain, Prince William Fire and Rescue
Needing to be rescued is never an ideal situation, but you can rest easy knowing there is someone to help in your time of need. Fire and rescue officers do everything from letting kids climb on their shiny red fire engines to showing kids how to stop, drop, and roll, to actually putting out fires. This year, Captain Tyler Cirillo of Prince William Fire and Rescue was voted best fire and rescue officer. Congratulations, Captain Cirillo!
LAW ENFORCEMENT OFFICER
Kevin Lands, Chief of Police, Haymarket
Without law enforcement officers, we'd still be living in the Wild West. Law enforcement officers have to be the perfect balance of caring and authoritative, and no one fits this description better than Haymarket Chief of Police Kevin Lands, voted law enforcement officer of 2018. Congratulations, Chief Lands!
FINANCIAL AND LEGAL
ACCOUNTING FIRM
Bull Run Accounting
You voted Bull Run Accounting best accounting firm last year and again this year. Located at 15003 Washington Street in Haymarket, Bull Run Accounting offers a variety of services, including assistance with personal and business accounting, and complete tax preparation. If you need accounting help, take the voters' word for it and check out Bull Run Accounting.
BANK AND FINANCIAL INSTITUTION
Navy Federal Credit Union
Ballots were cast, and voters decided that Navy Federal Credit Union, located at 7925 Stonewall Shops Square in Gainesville, is the 2018 winner in this category. Savings, investments, loans, and mortgages are offered to meet the needs of service members, veterans, and their immediate family members, as well as DoD employees and contractors. NavyFederal.org
FINANCIAL AND INVESTMENT ADVISOR
Edward Jones, Deborah Trnka
Voters have made their decision; Deborah Trnka of Edward Jones is the winner in the best financial and investment advisor category for 2018. If you need assistance with retirement planning, saving for college, or investing, Deborah has the professional expertise to advise you. Her office is located at 5300 Merchants View Square, Suite 100, in Haymarket.
LAW FIRM
Law Office of Clay and Lofaso, PLLC
Once again, readers have declared the Law Office of Clay and Lofaso, PLLC as the best in the category. Located at 7430 Heritage Village Plaza, Suite 202 in Gainesville, Clay and Lofaso, PLLC offers a variety of legal services including business law, civil litigation, and criminal defense. For more information, visit Clay-Lofaso.com
MORTGAGE COMPANY
Caliber Home Loans
Congratulations to Caliber Home Loans, voted best mortgage company of 2018. A firm dedicated to providing affordable home financing, Caliber Home Loans understands client concerns and priorities, and addresses them during every stage of the home loan process. For more information, visit CaliberHomeLoans.com, or its offices at 5615 Wellington Road, Suite 115, in Gainesville.
HAIR, NAILS, AND SPA
---
BESTHAIR SALON
Three Ways Beautiful Salon & Spa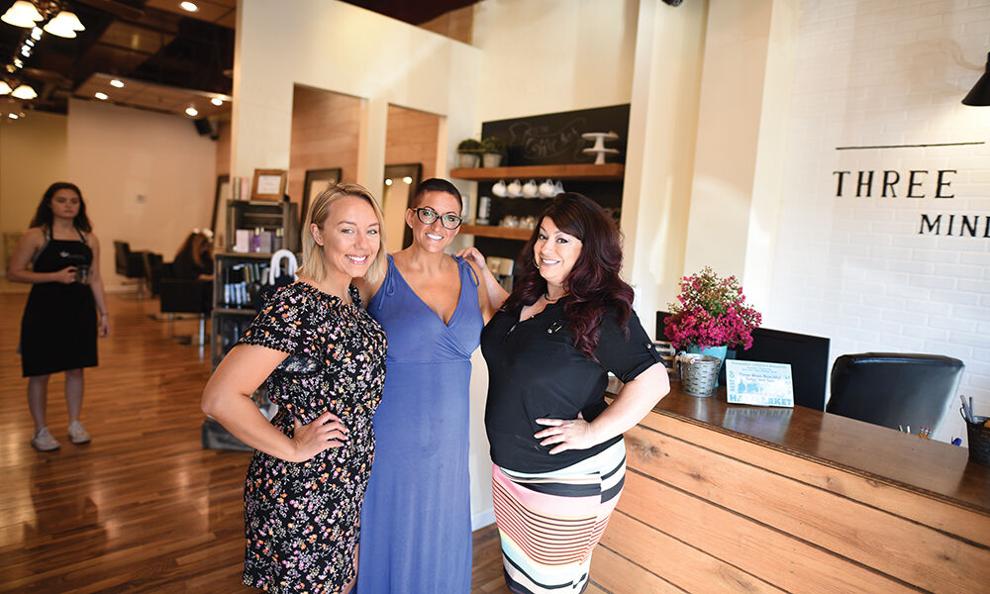 Clearly you think Three Ways Beautiful Salon & Spa is at least three ways beautiful as you voted it best in the category this year. The salon prides itself on being full-service, and therefore a one-stop shop for all your beauty needs.
Many customers remark about the home-like atmosphere of the salon, from the smell of fresh coffee as soon as you walk in the door (a complimentary espresso bar offers cappuccinos, lattes, and even wine), to the kind and nurturing staff whose primary goal is to make sure you are comfortable. When someone is taking your appearance into their hands, there is always a little bit of worry, but Three Ways Beautiful puts clients immediately at ease with a welcome that is both relaxed and professional, and the result is a sense of confidence that you've come to the right place. 
"We're very inviting in the salon here, so when you come in, the atmosphere is absolutely not intimidating. You will be greeted at the door by a salon manager or salon owner, and we basically take care of our guests, we want to make them feel very comfortable and at ease.  We want them to leave here feeling refreshed, and relaxed. We want our clients to view whatever they were here for, a haircut, massage, whatever, as a service they'd like to return for, rather than something they regret doing, like having their teeth extracted," laughed Clyde Wray, a manager at the salon.
The salon offers a full range of options, from keratin treatments to hair extensions, ombre to full color, and it's professional stylists are committed to finding the best haircut for you, based on your hair and the shape of your face. What's the current trend?  According to Wray, it's coloring.  "It seems like in the fall, people come into the salon and go with a darker hair color to carry them through the winter, and then when you get around to the spring and early summer time, they go to a lighter color, so they transition from fall to summer with their color choices."
Three Ways Beautiful also offers a variety of massages. Relax with a standard Swedish massage, aid your muscles with a deep tissue or sports massage, or, if you're expecting or have recently had a baby, enjoy a prenatal or postpartum massage done by a fully certified therapist. 
In addition, Three Ways Beautiful offers a variety of facials, organic airbrush tanning, lash extensions, microblading, and makeup services. No matter what you want or need, Three Ways Beautiful Salon & Spa has a service that will meet and exceed your expectations. 
Beyond the salon, Three Ways Beautiful is also very involved in the community. Whether it be going to homeless shelters and giving free haircuts, or donating gift packages to fundraisers for charities, the salon prides itself on maintaining an active role in the local area. 
Discover for yourself why Three Ways Beautiful is this year's best hair salon. Stop in to make an appointment at 7917 Heritage Village Plaza in Gainesville, take a peek at the dozens of ways to spoil yourself at ThreeWaysBeautifulSalon.com, and find them on Facebook at Facebook.com/MercedesLJacobs.
---
BARBER SHOP
Haymarket Barber Shop
You love Haymarket Barber Shop, voting it best in the category for 2018. Stop in at 6759 Lea Berry Way in Haymarket for a great haircut, shave, moustache or beard trim. There's plenty of barbers, so the wait is never long. Next time you're ready to do a little grooming, head over to Haymarket Barber Shop.
MASSAGE, NAIL, AND SPA SERVICES
Tranquility Day Spa & Salon
Readers love Tranquility Day Spa and Salon, voting them best in the category two years in a row. Located at 15125 Washington Street in Haymarket, Tranquility offers a wide selection of nail, massage, and facial services designed to help clients feel refreshed, renewed, and, of course, tranquil. For more information on services and pricing, visit TranquilityDaySpa.com
HEALTH
CHIROPRACTOR
Haymarket Chiropractic & Rehabilitation
Congratulations Haymarket Chiropractic & Rehabilitation, voted best chiropractor two years running! Located at 14535 John Marshall Highway in Gainesville, the practice offers top-notch chiropractic care for athletes and non-athletes alike, as well as nutrition guidance and sports and conditioning clinics. For more information, visit HaymarketChiropractic.com
COUNSELOR/THERAPIST
Group Therapy Associates
Readers love Group Therapy Associates and voted the practice best counselor/therapist of 2018. Offering individual, couples, and family counseling, relationship coaching, and a variety of classes including social skills building for kids, Group Therapy Associates takes a truly modern approach to mental health. Located in Haymarket at 6611 Jefferson Street, Suite 304, learn more at GroupTherapyAssociates.com
DENTIST
Awesome Smiles Dental Center
Awesome Smiles Dental Center continues to lead in the Best Dental Office category.  For five consecutive years, voters have made it clear that they trust Dr. Lowe and her team of professionals to keep them smiling with confidence and without fear of the dentist. Children love being celebrated in the No Cavity Club, and adults love the premiere service and family-oriented environment.  Awesome Smiles is located next to the Haymarket Kohl's. Learn more at AwesomeSmilesVA.com
---
BESTPHARMACY 
GainesvilleRx Pharmacy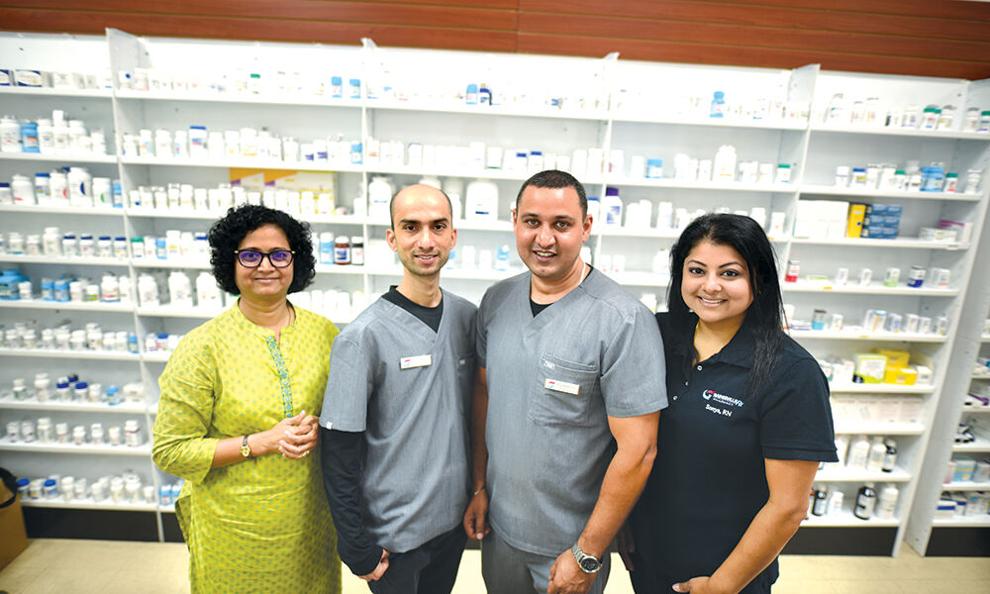 The family-owned pharmacy offers first-rate services in a traditional retail pharmacy setting, and sells everything from over-the-counter and prescription medicines, to medical supplies and nutritional supplements. In addition, and maybe most importantly, GainesvilleRx is what's known as a compounding pharmacy. For those unfamiliar with the practice, compounding medicine is personalization of prescriptions in which individual ingredients are mixed to the exact strength and form of dosage that is best for the patient.
Owner and Pharmacist Pal Kahlon said on compounding, "Some medication is not available on the market as a commercial product, so we have to make it, and when we do, the medication is precise to the patient's needs."
GainesvilleRx has a clear commitment to customer satisfaction, even delivering prescriptions to homes for free, which can be convenient for parents with small children or those who are ill or who have just had surgery and cannot drive. Its staff is also always available to answer questions, make recommendations, or help find what a customer is looking for.
As for general recommendations, Kahlon said, "Everybody should use probiotics once a day. I do it. Females and males, as they advance, have less calcium in their bodies, so you should take calcium supplements, or Vitamin D. In general, you don't need supplements, only when you're deprived of something should you be taking them." If you're wondering if taking supplements of any kind might benefit your health, the pharmacy offers free, expert consultations. 
Although GainesvilleRx offers many western medicine options, it also offers a nice selection of holistic and integrative medicines, making it an incredibly well-rounded and convenient source for a variety of health care needs. Alka Deshpande, RH, serves as GainesvilleRx's holistic consultant, and is happy to make recommendations and consult with customers on any wellness, herbal, or nutritional product. 
GainesvilleRx Pharmacy is also very involved in its local community. Kahlon said he likes to support his Heritage Village associates, local schools such as Battlefield, and churches and temples, because "it's my responsibility to give back to the community."
With its myriad health care options and products, expert staff, and welcoming atmosphere, it's no wonder GainesvilleRx was voted best pharmacy this year. Located at 7963 Heritage Village Plaza in Gainesville, stop in the next time you need a prescription filled or to browse its excellent selection of wellness and herbal supplements. 
For more information on GainesvilleRx Pharmacy, visit the website at GainesvilleRX.com, and follow along on Facebook at @GainesvilleRx for specials, new product announcements, seasonal health care tips, and more. 
---
DERMATOLOGIST
Dr. Cuong T. Ha
Congratulations to Dr. Cuong T. Ha of Prince William Dermatology, voted best dermatologist for 2018. Located at 7500 Iron Bar Lane, Suite 215 in Gainesville, Dr. Ha and his team specialize in medical and surgical procedures and cosmetic and laser treatments, and are committed to making your skin the healthiest it can be. Learn more at PWDerm.com
DOCTOR AND PHYSICIAN OFFICE
Skyview Family Medicine
Readers, you've voted Skyview Family Medicine best doctor and physician office of 2018. This family medicine practice offers same day sick appointments, treats newborns to grandparents, and offers a wide variety of services including well child checks, blood work, and sports physicals. Located in Gainesville at 7500 Iron Bar Lane, Suite 100, get more information at SkyviewFamilyMedicine.com
EYE CARE PROVIDER
David Gore, OD, PC
For the second year in a row, you have voted David Gore best eye care provider. Dr. Gore sees patients of all ages, from children to older adults, and offers a full spectrum of eye care including vision tests, corrective laser eye surgery, immediate attention for eye emergencies, and so much more. For complete information on the practice, located at 6727 Lea Berry Way in Haymarket, visit HaymarketFamilyEyeCare.com
HOLISTIC SERVICE AND ALTERNATIVE MEDICINE PROVIDER
Zenquility
Votes poured in for Zenquility, earning this center for healing and higher consciousness the best of honor in this category for 2018. Located at 14540 John Marshall Highway, Suite 211 in Gainesville, Zenquility offers massage therapy, hypnotherapy, and Reiki, as well as several lesser known but popular services such as emotional clearing and regression therapy. Learn more at Zenquility.com
HOME HEALTH CARE
Fauquier Home Health
Your number one choice for home health care this year is Fauquier Home Health. At Fauquier Home Health, its mission is to design a specific plan to help those under its care achieve their best possible health, in the comfort of their own home. Under the direct supervision of a referring physician, highly skilled professionals deliver quality, compassionate care, including families and caregivers in the process. For more information, visit LHCGroup.com/Locations/Fauquier-Health-Home-Care-Services, or call 540-316-2700.
HOSPICE PROVIDER
Novant
This year's honor for best hospice provider goes to Novant Health. Its hospice specialists provide care for terminally ill patients and their families, offering individualized treatment plans to comfortably manage pain. Novant's team of doctors, nurses, social workers, chaplains, grief counselors, and volunteers have one goal: to provide your loved one with effective healthcare that improves the quality of a patient's last days. For information, visit NovantHealth.org, click on "Services," then scroll down to "Hospice Care."
ORTHODONTIST
Dunegan Orthodontics
Readers love the advanced orthodontic care offered by Dunegan Orthodontics, voting the practice best in the category for 2018. Dr. Dunegan and his team are committed to ensuring that every patient achieves a healthy and beautiful smile, and offer an orthodontic experience that is personalized, fun, effective, and affordable. Located in Gainesville at 7001 Heritage Village Plaza, Suite 130, stop in to schedule a complimentary smile consultation, and visit them online at DrDunegan.com
PEDIATRICIAN
Haymarket Pediatrics
The 2018 winner for best pediatrician is Haymarket Pediatrics, known for its exceptional pediatric care of children from birth through college. Located at 4424 Costello Way, the practice takes great pride in providing personalized, high quality care, one child at a time. For more information, visit HaymarketPediatrics.com
PHYSICAL THERAPY PRACTICE
Haymarket Physical Therapy
Returning patients to their active lifestyles is Haymarket Physical Therapy's top priority, and most likely the reason it won best in the category this year. Each patient receives a personalized physical therapy care plan, and the practice uses state-of-the-art rehabilitation equipment to facilitate such rapid recoveries that many patients experience significant pain relief in just a few sessions. For more information, visit HaymarketPT.com
SENIOR CARE SERVICES
Gainesville Health and Rehab
And the best senior care services provider of 2018 is… Gainesville Health and Rehab! Staffed by experts dedicated to the care and recovery of patients and residents, Gainesville Health and Rehab is a place of healing, rehabilitation, and peaceful respite. Located at 7501 Heritage Village Plaza in Gainesville and online at Gainesville-Rehab.com
HOME
ANTIQUES AND FURNITURE
HomeGoods
When it comes to antiques and furniture, readers voted HomeGoods best in the category for 2018. Located at 13221 Gateway Center Drive in Gainesville, the store bursts with one-of-a-kind finds and designer merchandise all at significant savings. Every HomeGoods is unique, so stop by the Gainesville location to see what it's like to feel HomeGoods Happy. HomeGoods.com
COMPUTER SERVICE AND SYSTEM REPAIRS
Geek Squad/Best Buy
The Best Buy Geek Squad is once again the winner in the computer service and system repairs category. Stop in at Best Buy, located at 13093 Gateway Center Drive in Gainesville, and visit the Geek Squad counter for more information and assistance with installation, setup, repair, and more. The Squad is available in-store during business hours and online 24/7 at BestBuy.com/Services/RemoteSupport.
---
BESTLAWN CARE AND
GROUNDS MAINTENANCE COMPANY
Cornerstone Landscaping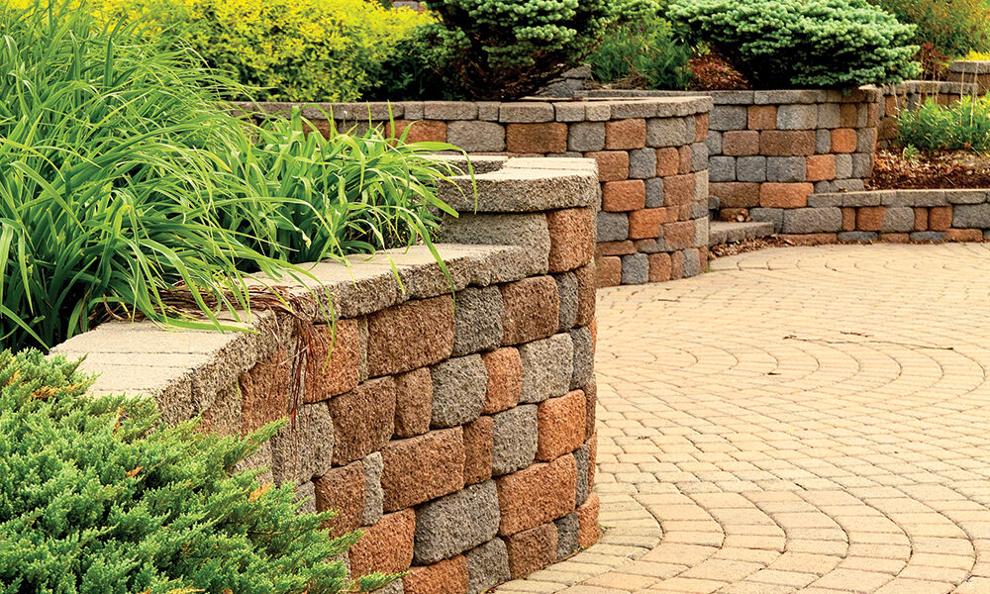 Established in 1997, Cornerstone Landscaping set its intentions on creating professional quality landscape designs. Over 20 years later, it's doing just that, according to your votes. Cornerstone offers landscaping services to meet each individual need and budget, from butterfly gardens to waterfalls, patios to ponds.
Cornerstone Landscaping refers to itself as a, "design-build-maintain company" and this is the perfect way to describe what it does. It offers endless possibilities, because each design is made specifically for each client based on lifestyle, budget, and personal taste. Whether it be phased installations or full installations, Cornerstone is there to do as little or as much as you want.
Owner Terri Aufmuth is well-loved by all her clients, and is known for not only her warm and accommodating personality, but also for the amazing designs she creates for every client that walks through her door. She personally manages every project, along with an experienced and qualified crew, so you know your landscape is in good hands. She says the most important quality in any worker is a commitment to learning new techniques and improvements in the industry, which makes sense, as especially in the design world trends are always changing.
So how does the process work?  Well, according to Terri, "I begin each design after a careful question and answer session with the client about their likes, dislikes, color and texture preferences, maintenance expectations, site conditions and their ultimate expectations."  After she figures out what the client is looking for, she adds, "I take all the information gathered at the  initial appointment and carefully put together a plan that meets the client's needs, expectations, and budget, and create a phased approach of the work to be installed as it makes the most sense for the project."
Projects can take anywhere from 5 to twelve days, depending upon the elements involved.  However, Terri's favorite ones to do are the simple patios with seat walls and fire pits, "because we know within a 5-7 day time frame a family will be making memories with a space we created."
Cornerstone Landscaping is also a proud member of several professional associations, such as the Virginia Nursery and Landscape Association and the local Chamber of Commerce.  On her community involvement, Aufmuth says, "We are members of the Haymarket Gainesville Business Association, whose tagline is 'where business meets community' and we firmly believe this. We support local swim teams, such as the Braemar Blasters. We are members of 100 Women Who Care in Gainesville, and the IMPACT Club of Northern Virginia. We support PACE WEST, and our founder is a member of the Gainesville Haymarket Rotary Club, Keep Prince William Beautiful, and The Novant/UVA Foundation Hospital Board. Cornerstone Landscaping supports these and other non-profits in all its activities."
Cornerstone Landscaping can be contacted at (703) 754-2843, and you can find them online at cornerstonelandscape.com or on Facebook at www.facebook.com/Cornerstone-Landscaping-Inc-232537656812707/.
---
CONTRACTOR AND HANDYMAN
Fichtner Services, Inc.
Fichtner Services Inc. gets the nod in the contractor and handyman category for 2018. Specializing in residential and commercial refinishing, interior and exterior painting, and eco-friendly pressure washing, the company services both residential and commercial properties in Northern Virginia. Find out more at FichtnerServicesInc.com
FLORIST
Melanie's Florist
Congratulations to Melanie's Florist, our 2018 winner in the best florist category. Located at 15111 Washington Street, Suite 101 in Haymarket, this family owned business offers only the finest floral arrangements and gifts, and friendly, prompt, and professional service. For more information or to send flowers to someone you love, visit MelaniesFlorist.net
HOME IMPROVEMENT STORE / TRACTOR, LAWN MOWER SALES & REPAIR
Lowe's Home Improvement
Clearly you love Lowe's, voting it best home improvement store and best in the tractor, lawn mower sales and repair category this year. Located at 13000 Gateway Center Drive in Gainesville, the store offers a huge selection and professional service. Whether you need a repair or to make a purchase, ]Lowe's is the place to go! Lowes.com
INSURANCE FIRM
Bigoski Insurance
Once again, Bigoski Insurance is your number one choice in this category. Whether you are buying your first car or home, starting a family or business, or just aren't happy with the service you're receiving from your current agency, Bigoski Insurance, located at 7915 Lake Manassas Drive, Suite 303, in Gainesville is here to help. For more information, visit TheBigoskiAgency.com
INTERIOR DESIGN
Spotted Leopard
When it comes to interior design, the Spotted Leopard is spot-on with readers and is this year's best in the category. Located in Gainesville, this family-owned business is as committed to bringing one client's vision to life as it is to guiding a client less sure to the perfect solution. For more information, visit TheSpottedLeopardDesigns.com.
NURSERY AND GARDENING
Merrifield Garden Center
Merrifield Garden Center is the winner again this year, and it's no surprise why. No matter the season, it's the best place to go for all your gardening needs. With greenhouses full of native and exotic plants, annuals and perennials, trees, shrubs, and more, plus helpful, knowledgeable staff (and a cafe so you can fuel up before or after shopping), Merrifield Garden Center has it all. For more information, visit the Wellington Road location in Gainesville and MerrifieldGardenCenter.com
PLUMBER
Gainesville Plumbing
Gainesville Plumbing is a proud Native American Woman-owned business that operates on the Native proverb, "Treat the earth well: It was not given to you by your parents. It was loaned to you by your children." Gainesville Plumbing offers both residential and commercial installations and repairs, and is also heavily involved with its community. To find out why readers voted it best in the category this year, call 571-248-8727.
REAL ESTATE OFFICE
Century 21-New Millennium
Congratulations to Century 21-New Millennium, voted best real estate office of 2018. Whether you're buying a home or selling, or simply looking for advice on how to get started doing either, connect with an agent at Century 21-New Millennium. Simply visit the website at C21NM.com.
PET
EQUESTRIAN FACILITIES
Rainbow Therapeutic Riding Center
Congratulations to Rainbow Therapeutic Riding Center, named best equestrian facility for 2018. With a mission to "enhance the quality of life of people with disabilities through participation in equine assisted activities" voters made it clear that, in their opinion, the Center is succeeding in doing just that. To learn more about Rainbow Therapeutic Riding Center or to volunteer, visit the website at RainbowRiding.org.
PET BOARDING AND SITTING
Happy Paws Pet Nanny
Voters sure do seem to be happy about Happy Paws Pet Nanny, voting it best in the category for 2018.  Whether you need your dog walked while you're at work or someone to feed your gecko while you go on vacation, Happy Paws Pet Nanny has you covered. They offer a free consultation with you and your pet at your home, so if you think their services are something you might be interested in, visit the website TheHappyPawsPetNanny.com for more information.
PET GROOMER
The Polished Pooch
At The Polished Pooch, located at 6601 Jefferson Street in Haymarket, the comfort and care of your pet is the number one priority, and that's why readers voted the groomer best in the category for 2018. Whether your pet needs a good bath or the full salon treatment, visit ThePolishedPooch.com for details on services and pricing.
PET TRAINING
Citizen K9
Congratulations to Citizen K9, and owner and head trainer Andrew Horan for being voted best in the pet training category. Located in Gainesville, Citizen K9 offers standard boarding and private lessons, as well as a 21-day "Board and Train" program that's essentially behavior boot camp for your pet. Visit Citizen-K9.com for full details, customer reviews, and more.
VETERINARIAN OFFICE
Stonewall Veterinary Clinic
Consistently, you have voted Stonewall Veterinary Clinic the best place to care for your pets, and this year is no exception. The team of experienced professionals offer wellness care for puppies and kittens, cats and dogs. Services include pet dental care, laser therapy, routine and comprehensive diagnostics, microchipping, and more. Located at 7627 Heritage Village Plaza in Gainesville, this winning practice has been helping four-legged family member since 2003. For more information, visit StonewallVet.com.
OTHER
CHARITABLE ORGANIZATION
Comfort Cases
Clearly, Comfort Cases and the work it does for children in foster care has touched readers' hearts, as this year the organization finished first in the category. Comfort Cases provides children in foster care with a special bag filled with comfort items and personal belongings to keep with them and provide a sense of security during this uncertain time in their lives. To learn more about the organization and how you can help, visit ComfortCases.org.
DRY CLEANER
*TIE!*
Expert Cleaners and Gainesville Cleaners
Readers were split between two great dry cleaners this year, voting both Expert Cleaners and Gainesville Cleaners best in the category.
Located at 6739 Lea Berry Way in Haymarket, Expert Cleaners offers both pick-up and delivery services, plus expert cleaning of wedding gowns, drapes, and leather and suede. Take advantage of its tailoring/reweaving services, and shoe repair too.
Located at 14662 Lee Highway in Gainesville, Gainesville Cleaners offers organic dry cleaning, alterations, and cleaning for items such as drapes, leather and suede, and of course wedding gowns.Take advantage of its shoe repair service, too.
SPORTING GOODS
Dick's Sporting Goods
From baseball bats to running shoes, water bottles to biking shorts, Dick's Sporting Goods has got you covered so it's no wonder the store got your votes, winning best in the category this year. Experience Dick's selection for yourself at 8009 Stonewall Shops Square in Gainesville, or visit DicksSportingGoods.com.