The plan in Fauquier County is for students to return to school in person and full-time in August. After such a difficult learning experience last year, we asked community members to write in and tell us what their hopes are for this coming year. So many people responded with, most of all, wishes for a return to normalcy while remaining safe. While academic success is undoubtedly in everyone's minds, what also came through here were hopes to end social isolation and have the kids get back to sports and social activities that are so much a valuable part of their school experience. Also mentioned were feelings of gratitude for our teachers and school administrators for all they did last year to make education as successful as possible. Thank you to all who participated and made this a great feature. 
What I'm looking forward to most for Lucas, who was a kindergartener last year at St. Michael's in Vint Hill, is that he will get to meet brand new friends and teachers with no mask. These little ones that were new to the school have never seen their teachers or admin staff without masks! The thought of him completing that mental picture of people he's been around for a year now really excites me.
Erin Mann, Warrenton
Our children are homeschooled. Looking forward to another wonderful year and hopefully getting back to some of our favorite activities and co-op experiences.
Kristy Ann, Warrenton
My son will be a first-grader at P.B. Smith. I hope he gets to experience what a normal school year would be like. I hope that parents will be allowed back in the schools to take part in some activities we missed out on this past year.
Grace Carlson, Warrenton
I have three in the county schools which include P.B. Smith, M.M. Pierce and Taylor. My hopes are that my children will not be forced to wear masks in school and that parents talk to their children about leaving politics and vaccination talk at home and not in the schools.
Teresa Hogan, Bealeton
I have two in Kettle Run High School, and I hope that they will be able to be free from masks, but not have issues with "mask shaming." I hope that the bus drivers and teachers get the support they need from the administration. My wish is that our kids will go back to learning critical thinking, and being educated, not having extra things that do not apply to school. My kids both have learning issues, and I hope that they feel supported in their learning. And for sure get back to all the fun activities that they will remember for the rest of their lives.
Meredith C., Nokesville. 
Emma will be a senior at Fauquier High School this coming year (YIKES!), and I am just hoping that it's a normal last year for her since last year was not normal. But I am thankful for her teachers who tried their best to make this past year as normal as possible. They all went above and beyond what was required.
Jacki Dyrholm, Warrenton
My hope is that my senior will have the most amazing year and be able to interact with her teachers and peers in person.
Fawntella Jackson, Warrenton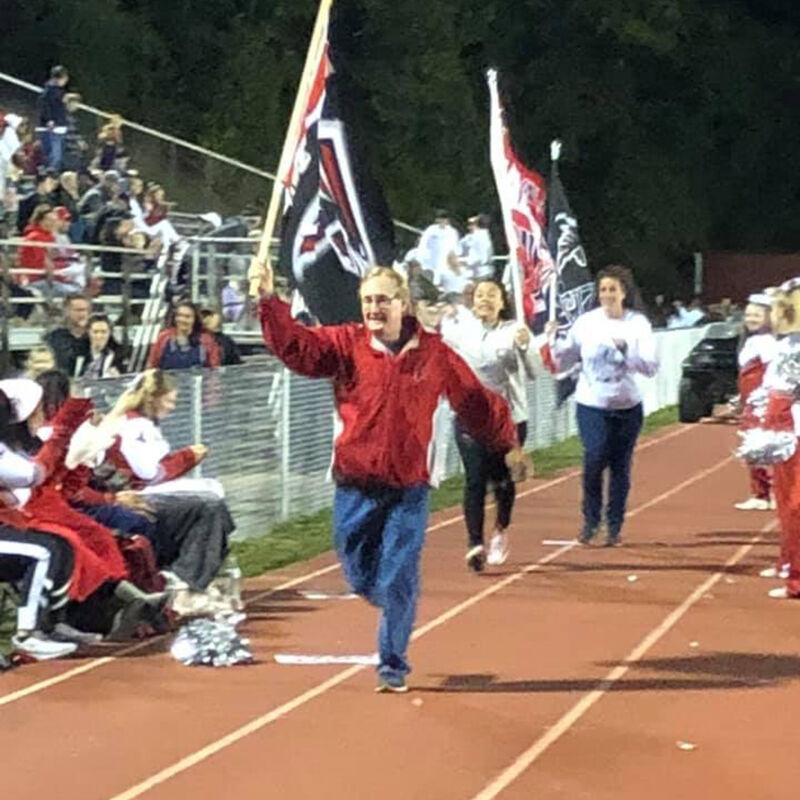 I'm hoping school is as close to normal as we can get. This is my son's senior year and his last year playing football at Liberty.
Jennifer Chaffin Lewis, Sumerduck
I'm hoping we're back to normal.
Elaine Orndoff Schoenike, Warrenton 
We are so excited to return to school in the Fall—Covenant Christian Academy in Vint Hill.  Our school did such an amazing job last year despite all the challenges Covid presented.  Now that COVID is under control, we look forward to returning to the many activities we had to forgo.
The Oorbeeks, Warrenton
My son Dallas will be a Senior at Liberty High School. Praying for a "normal" school year for him. May he get to enjoy a homecoming and prom along with a regular football season for his last year on the Varsity team. I hope something positive can come from our COVID-19 experiences. Appreciate your teachers, administration, and coaches and all that we have been blessed with!
Michelle Cash, Bealeton
My daughters attended VAVA, a K-12 virtual public school last year, but we are so hopeful that school will return to almost normal in August that we have re-enrolled them in FHS as a freshman and senior, and we are excited for a great year for them with their peers. So thankful for the teachers and principals and admins in the school for doing everything they could for the kids in our community this last year, and we can't wait to get back to that community!
Megan Collie Gorg, Warrenton
I'm hoping school is as close to normal as we can get. This is my son's (last child) senior year at Liberty High School and his last year playing football.
Jennifer Chaffin Lewis, Sumerduck
I'm hoping that my daughters have the most amazing year with in-person learning, sports, interaction with their peers and teachers, and school activities.
Cindy Payne Hardy, Warrenton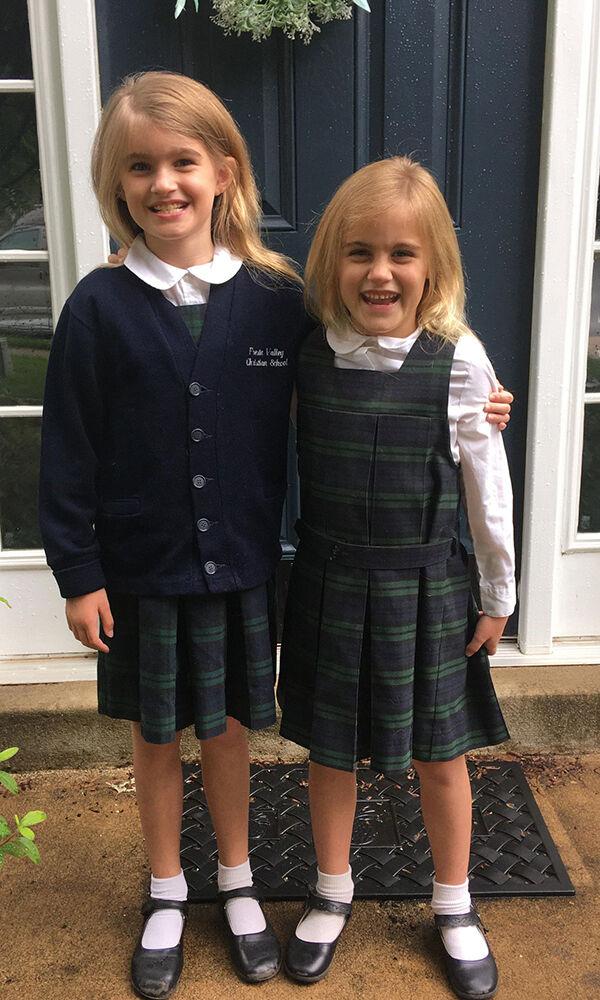 I am hopeful for some semblance of normal without masks and social distancing and all that jazz so kids can be kids. I am also hopeful that everyone still washes their hands, especially during cold and flu season!!
Amelia Stansell, Warrenton
My hopes for my seven-year-old daughter Ellie are that the mask-wearing is no more, and kids get back to a glimpse of the normal school days of 2019, but better. My hopes for the teachers and kids, that politics are left out of the classrooms and let kids enjoy being kids. I look forward to an even better year at H.M Pearson; the staff there is phenomenal, the principal and vice principal along with the staff truly love what they do and it truly shows. Thank you for all you have done to make the previous school year bearable and for loving the kids through it.
Katie Kelly, Midland
My hopes for the upcoming school year are that we continue to nurture and develop the deeper relationships that were created this past year.  Teachers, families, students, and administrators experienced profound admiration for each other during a very difficult and often frightening year.  We know relationships and trust are at the core of student success, and we will continue to build these bonds.
Joy Seward, Principal, Coleman Elementary
I will start with the words from two LHS rising seniors (Justin Kim, Samara Brooks) "Instead of seeking normality, we can seek positive change. Let's go back with successful attitudes and clearer minds." Students are directly and indirectly communicating to us they need consistency, balance, leniency, leverage, and time. Let's build back better!
Sam Cox, Principal, Liberty High School
I am hopeful that we will return to a more normal schedule with students experiencing traditional learning opportunities and school experiences.  Face-to-face instruction, hands-on activities, social events, and personal interactions with teachers and students are all essential elements to a complete education and social and emotional wellness which our students missed last year.  Our students missed being in their classes on a daily basis, spending time with their friends, participating in dances, plays, concerts and other activities, and generally missing out on a normal high school experience.  I am hoping that we will resume the majority if not all of these activities to provide our students with a complete and rounded educational experience.
Kraig Kelican, Principal, Fauquier High School
My hope is that we can be less fearful as we move toward Fall. Fear has been driving so much and will ultimately squash hope, happiness and joy if it becomes our focus for too long. Of course, there is reason for concern with COVID-19 transmission, but we have to also think about the effects of the fear on our kids. I am responsible for Resource Development for Boys & Girls Clubs of Fauquier so I care deeply about the best interest of children within our community. I think going back to school full-time in person is good for the kids. Theystudents get a lot of support outside the family at school, from teachers, coaches, and other students, and back at school, and this fall they can have that again. I hope for the Club that we can get back to serving as many kids as possible since our capacity was limited last year and we are planning to offer programs that focus on the emotional well-being of our members by partnering with professionals who can guide us.
Deanna Hammer, Boys and Girls Club of Fauquier
From a teacher:
Kimberly Odom, Gateways teacher at Grace Miller Elementary School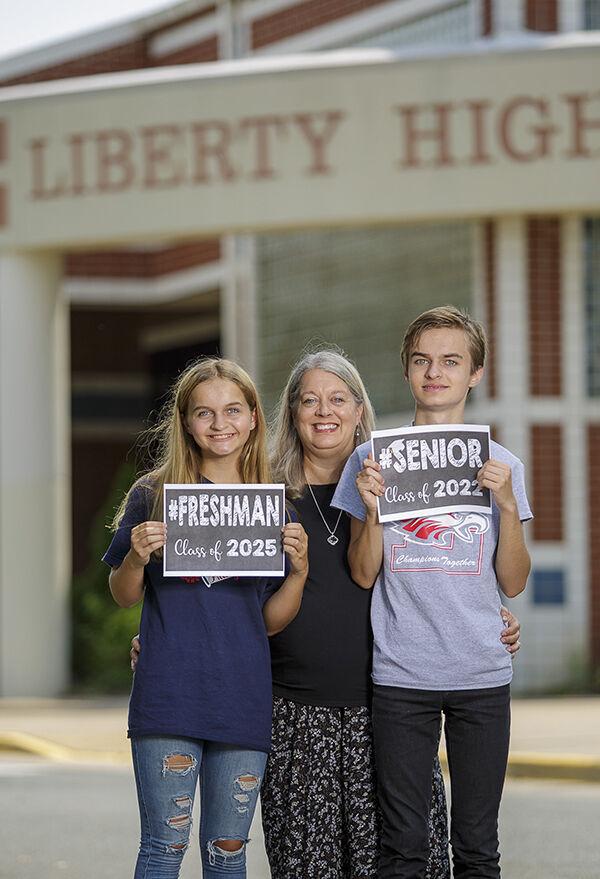 What did you see last year during the virtual and hybrid school year?
In my experience, in the beginning, when we first went virtual my students did pretty well because they're all advanced students. But when we became hybrid, the in-person students really grew and virtual students really struggled. They had a very difficult time completing work. I think it was time management; they're just too young to know how to do that. But even my own daughter, as an eighth-grader, needed me to keep an eye on her assignments and help her with that. It was much better when they came back in person. I was nervous about them coming because I didn't want to get sick, but once they got there I forgot about that and just got back into the groove of teaching.  It was just so much easier when they were in the room with me.
What were some good things about virtual schooling?
My students are young and they really became very tech-savvy. They really learned to type well and faster so the chat feature really worked well for us. They were able to help each other with some tech issues about using the software. As they became more comfortable with the process, they took it further than I expected, creating really cool google slides and presentations. Instead of just showing me that they knew the subject, they would create really cool google slides and presentations. 
What are your hopes for this year?
My son, Kaden, will be a senior this year and my daughter, Kallyn, will be a freshman. Both will attend Liberty High School. My hopes are that things will be much more normal. We may or may not have masks, but a lot of the other strategies, like social distancing, have not changed. I understand that for safety reasons, but it makes teaching the way I like to harder.  A big part of my teaching before COVID-19 was to have kids work together as partners because they really learned a lot from each other. And I love to let my students move around the classroom and learn. I do want to keep everybody safe, but I am hopeful that the ability to do these thingsthat will return at some point. Until they do I'm going to have to work on a way to reintroduce them to that kind of learning.