Community Angels
"I've always wanted to help people," said Jamilla Gault of Bealeton. "I took on a few leadership roles at my church when I was young and my mother, seeing my drive and motivation to do so much for people, said, 'You can't save the world.'" But I love helping people. I'm extroverted, and I love serving in any capacity. I may not be able to save the world, but I can do the best I can."  
Jamilla is a preacher, special education teacher, and founder of the nonprofit Blessing Bags and Beyond, an organization that supplies hygiene items to churches and organizations that distribute them to those who are homeless or struggling financially. After starting Blessing Bags and Beyond in December of 2020 and then branching out a bit by setting up her first food supply box in Bealeton, she spoke with Warrenton Lifestyle about her journey and the things she hopes to accomplish. 
WL: Where are your efforts concentrated?
Jamilla: Three areas. Loudoun County, because my husband is a pastor there, Prince William County because I'm an educator there and it's where my husband grew up, and Fauquier County because it's where we live. My goal is to reach as many people as possible. Currently, I'm donating hygiene bags through several local organizations including LAWS (Loudoun Abused Women's Shelter), Mobile Hope, Fauquier Fish, the Family Worship Center, The Loudoun Transitional House, The Ampersand Project, and the Abuse Shelter.  I've also started putting together pantry boxes, which are supply boxes that provide non-perishable foods. The first one is in the Bealeton Village Shopping Center. 
 WL: Is Blessing Bags and Beyond officially a nonprofit?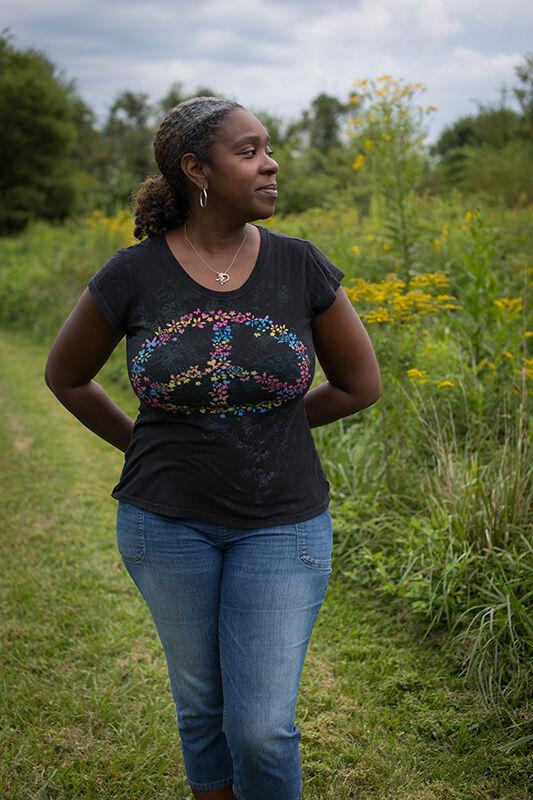 Jamilla: Not quite yet but I'm working on it. I've already established a board, which is a part of becoming a nonprofit, and I'll be meeting with them to talk about next steps – like what I want to continue doing and start doing. Becoming a nonprofit opens the door to more resources because right now, Blessing Bags and Beyond is funded by people who donate supplies or money. I'm very thankful because I've gotten tremendous support and that's helped speed up the process.  
 WL: What made you want to start Blessing Bags and Beyond? 
Jamilla: Two things, really. A few years ago, I saw a hashtag on social media about Blessing Bags. People were keeping bags filled with hygiene products in their cars and if they saw someone in need, someone homeless for example, they'd give them one. It inspired me to start doing the same and, as I was driving around with these bags in my car, I kept thinking how great it would be if this effort could be bigger. And then suddenly I had all this support behind me, and I knew it was the right thing to do, and the right time to do it. The other reason I wanted to start Blessing Bags and Beyond was to branch out. I do a lot of the work for the community with my sorority, but I wanted to do something on my own. 
 WL: You have so much on your plate! Is it hard to find time to do it all?
Jamilla: It is hard because my husband and I are pastors at the Providence Baptist Church, we're both full-time educators, and we are both heavily involved in other community service organizations. We also have three daughters who are in dance. I work on Blessing Bags and Beyond for about two hours a day, five days a week but try to give myself a break on Saturdays and Sundays. We just try to find a balance between doing the things we really love and doing the things we have to do. 
 WL: Did you have an experience that helped you understand the need for the items you distribute?
Jamilla: I think being a special education teacher has helped me the most because I've had so much connection with parents and families who have these kinds of needs. It's made me understand how I would feel about not having hygiene items. Not having shelter security is part of it also. Can you imagine not being able to have your personal items because your family keeps moving? I think sometimes there is just a lot of shame in it, and I want to help take some of that shame away. 
 WL: Do you have support in this mission?
Jamilla: I do. My family and my top donor who happens to be the mother of one of my friends. She has been a tremendous supporter ever since I started this organization. She has been my biggest cheerleader besides my husband and my kids. In fact, my husband and father-in-law built the pantry box in Bealeton. They keep me encouraged and always want to help. 
 WL: How long have you lived in Fauquier County? 
Jamilla: We moved to Fauquier County from Manassas about 10 years ago. I've been a special education teacher in Prince William County for almost 15 years. Our 13-year-old twins attend Taylor Middle School, and our 9-year-old goes to MM Pierce. I like living here. I grew up in Detroit so it's very different, but I think this is where I'm meant to be for now. I'm always busy so being in a calming area helps. 
WL: How did you become a special education teacher and a reverend?  
Jamilla: In 2007 I decided to go into education because I'm passionate about helping young people, and I've worked with a variety of children at the elementary level with emotional and learning disabilities, autism, and health impairments like ADHD and ADD. In 2008, I started working on my studies to become a preacher. My husband and I actually got licensed to preach together. We're now at Providence Baptist Church in Loudoun County.
 WL: What support does Blessing Bags and Beyond need from the community? 
Jamilla: There are so many ways that people can support us. Right now, I'm looking for donations for the Blessings Bags and the pantry box in Bealeton, and for help putting the boxes together. Many people have reached out and I appreciate the support.
Facebook @ Blessing bags and beyond | Twitter @blessbagsbeyond | Instagram @blessingbagsandbeyond | blessingbagsandbeyond@gmail.com
This article appeared in the December 2022 issue of Warrenton Lifestyle