Wednesday, July 31
Harry Potter's Birthday at the Old Town Open Book
104 Main Street, Warrenton | 10am – 6pm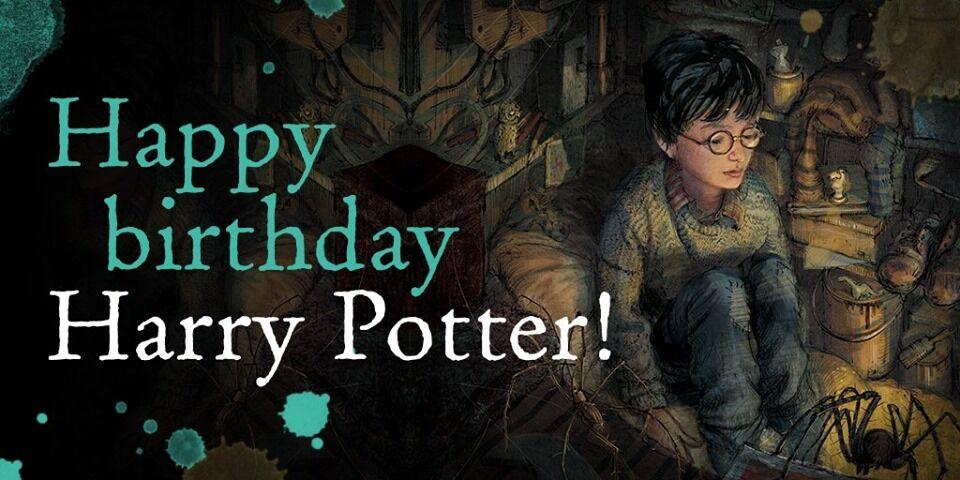 Harry Potter fans of all ages are invited to fly, apparate, or just stroll into the shop throughout the day to celebrate his birthday. Please don your finest Hogwarts robes, or come in your standard muggle attire if you prefer, and raise a glass of butterbeer in Harry's honor! A teaser of the day's festivities includes sorting hat ceremonies, quidditch, pin the scar on Harry, and more! Be sure to visit our neighbors at Von Canon General Store and Great Harvest for Harry Potter-themed treats to celebrate the day as well! Stay tuned for a posting of the day's lineup of celebratory activities.
---
Friday, August 2
First Friday – Dog Days of Summer
9431 West Street, Manassas | 6 – 9pm
Dog Days of Summer is back! Bring your dog out to Historic Downtown Manassas for games, contests, live music and more! There will be treats, a doggie pool, a K9 Costume Contest, and tons of fun for family and friends to explore the vibrant downtown scene.
---
Saturday, August 3
8 Track Jones at Club Eclipse
5615 Wellington Road, Gainesville | 9:30pm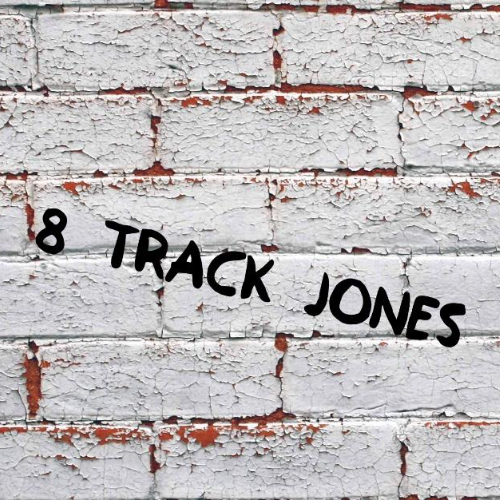 Dance the night way with 8 Track Jones, one of the top 5 cover bands in this region with an amazing female lead singer Becci. 

---
Saturday, August 3
Historical Marker Dedication at Eva Walker Park
Alexandria Pike & North Street, Warrenton | 10am – 2pm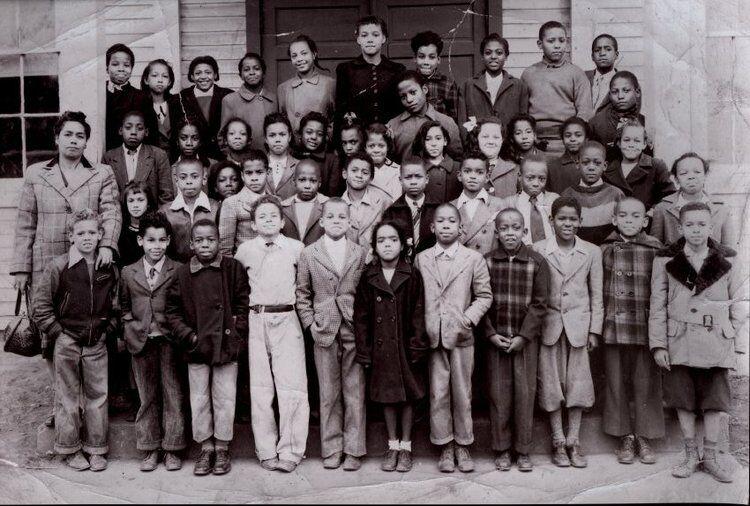 Join the former students, educators, families, and communities of the Rosenwald Schools of Fauquier County: Blackwelltown, Cresthill, Greensville, Orleans, Rectortown No. 12, Remington No. 15 "Piney Ridge," Rosenwald (formerly "County Training") and Routtshill. Participants will celebrate with a program and historical marker unveiling. Feel free to bring lawn chairs to use at the park. Those attending will gather at the Family Life Center after the ceremony to share memories and enjoy refreshments.
---
Saturday, August 3
Kids' Day- Early Kick off of National Farmers' Market Week
Corner of 5th and Lee Streets, Old Town Warrenton | 8am – 12pm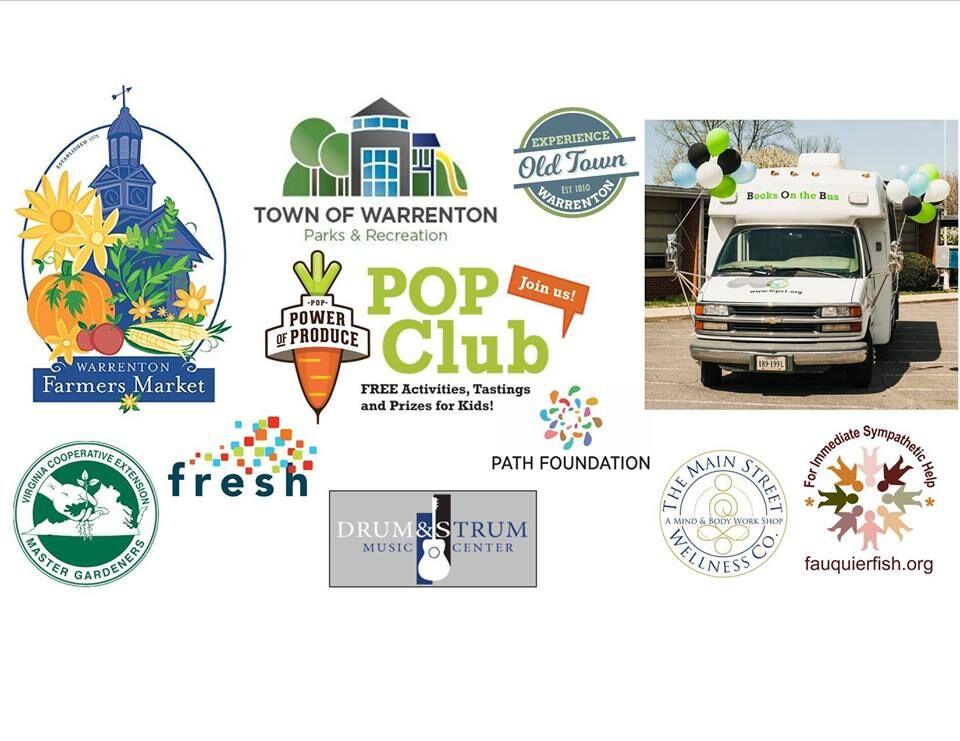 The popular Kids' Days with the Power of Produce Club are returning to the Warrenton Farmers Market this season. Kids' Days are monthly, and are held the Saturday after Experience Old Town Warrenton's First Friday. Join us for FREE family-friendly activities, tastings using market ingredients, games, and prizes!
We are Kicking Off National Farmers Market Week a day early so that we can combine it with our popular Kids' Day! National Farmers' Market Week is a great opportunity to show the nation how much value markets bring to their communities. With fun events, specials, contests, and activities, the week helps to boost market attendance and visibility – while at the same time being loads of fun!
---
August 5 to 11
Old Town Warrenton Restaurant Week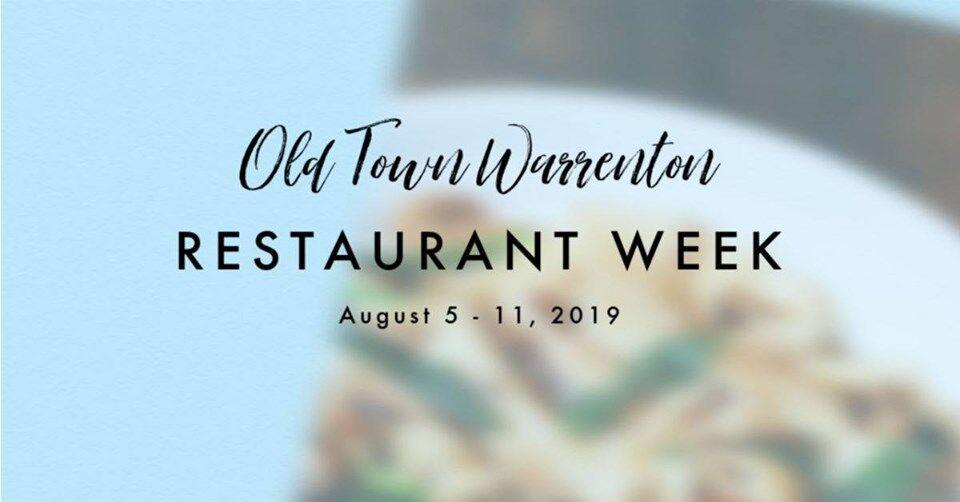 Visit your favorite restaurant to sample the chef's special meals at $15, $25, or $35 or visit a new destination! Why not try them all? Contact individual participating restaurants for details or reservations.
*Please check with the participating establishments for menus and operating hours; and to see if they are offering lunch and/or dinner.
---
Tuesday, August 6
Haymarket's National Night Out 
14600 Washington Street, Haymarket | 5:30 – 8:30pm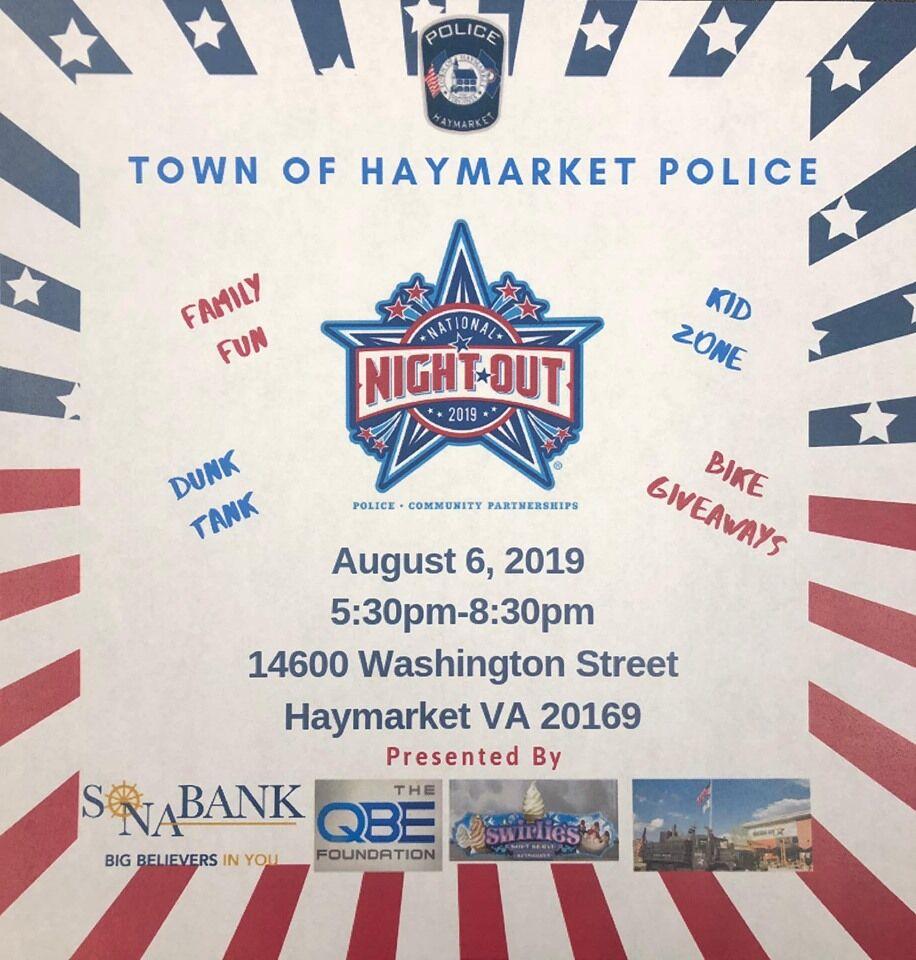 Mark your calendars and come out and join the community for this year's National Night Out event in front of the QBE Building in Haymarket.
There will be bicycle giveaways, food, bounce houses, a dunking booth and more. Bring the kids to meet the Haymarket Police officers.