Friday, September 13 through Sunday, September 15
Fauquier Community Theatre's Seussical The Musical
4225 Aiken Drive, Warrenton | 7:30pm and 2pm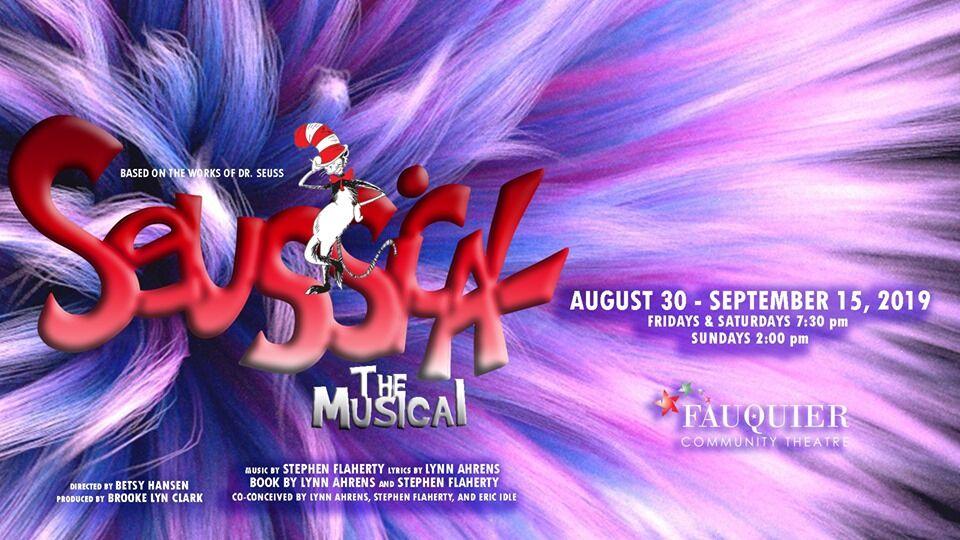 The celebrated books and beloved characters of Theodor Geisel (more famously known as Dr. Seuss) come alive on The Fauquier Community Theatre stage in this fantastical, magical, musical extravaganza. These classic, colorful tales that are loved by millions of children and also former children are seamlessly brought together by all of our favorite Dr. Seuss characters, including Horton the Elephant, Gertrude McFuzz, Lazy Mayzie, The Cat and the Hat and all of the Whos of Whoville!
---
Friday, September 13 and Saturday, September 14 – CLOSING WEEKEND
"No Exit" by Dark Horse Theatre Company
6507 Main Street, The Plains | 2:30 and 7:30pm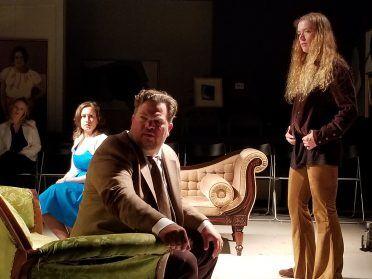 The DC critics call it: "One hell of a play", "impeccably cast and staged", and "small but mighty". Get ready for this contemporary existentialist masterpiece, with some Dark Horse surprises. Hell is other people. The play begins with three characters who find themselves waiting in a mysterious room. It is hell and these characters are punished by being locked into a room together for eternity. Dark and often comedic, this play examines the human condition under such circumstances. Dark Horse boldly asks "Who is pulling the strings?"
The play features intimate seating in the round. Limited engagement and seating. Tickets at the door and online.
---
Saturday, September 14 and Sunday, September 15
The Big Flea & Antiques Market
Dulles Expo Center | 4320 Chantilly Shopping Center, Chantilly | 9-6 and 11-5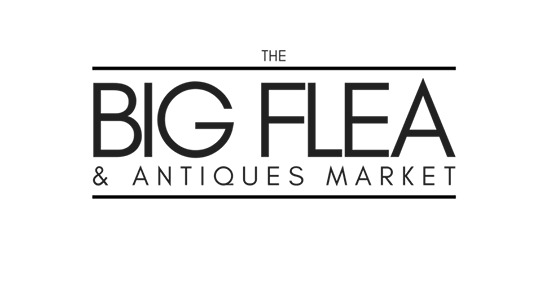 Shop for bargains at the area's largest antiques event featuring vintage clothing, furniture, estate jewelry, rugs, collectibles, and so much  more.
---
Saturday, September 14
The Harvest Clinic: Experience the Winemaker's Life
Philip Carter Winery | 4366 Stillhouse Road, Hume | 9:30am – 12:30pm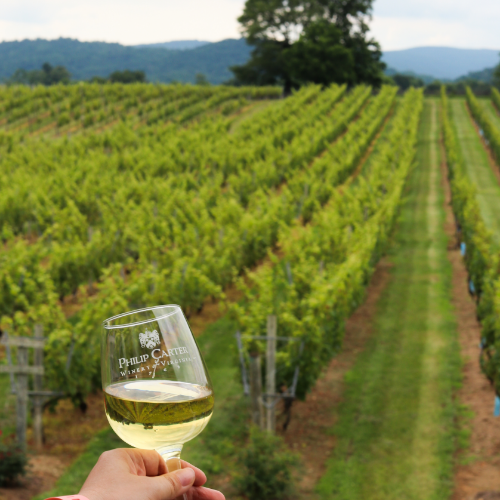 Do you ever wonder what it would be like to be a winemaker? As the cool of autumn flows across the landscape of northern Piedmont and liquid sunshine transforms into the harvested fruits of our labor, Philip Carter Winery invites you to immerse yourself in the winemaking experience. This is your opportunity to go behind the scenes to have a hands-on experience with one of the top winemakers on the East Coast.
In this intense immersion course, learn what happens during harvest as the grapes come off the vineyard and are processed in the cellar. Take your hand at blending wines and find your passion in the winemaker's lifestyle. Then enjoy lunch and a glass of wine with the winemaker. Includes course materials and a boxed lunch with a glass of wine. $45 per person, must be 21+ to participate. Space is limited so RSVP today!

---
Saturday, September 14
Adult Corn Maze Night at Great Country Farms
18780 Foggy Bottom Road, Bluemont | 7 – 10pm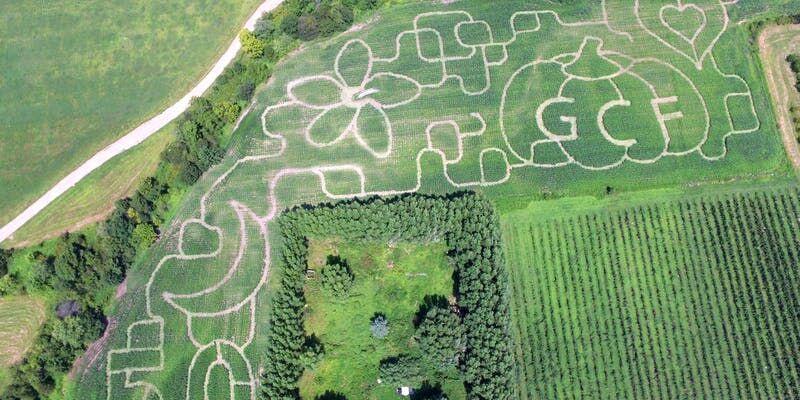 The kids get to enjoy our corn maze all day long, now it's your turn. Join Great Country Farms, Bluemont Vineyard, Dirt Farm Brewing, and the new Henway Hard Cider for an evening under the full moon to kick-off fall with an event just for the adults.
Tackle the "50 Years" themed corn maze, which pays tribute to the iconic events that took place 50 years ago, like the Moon Landing, Woodstock, and Virginia Is For Lovers. Then, cozy up a bonfire and listen to live music. Plus, there will be a special food menu including Cuban sandwiches, wraps, and house-made cider donuts for purchase.
---
Saturday, September 14
The Charlie Isom Project Band at Club Eclipse
5615 Wellington Road, Gainesville | 9:30pm –  1:30am

This band has some of the most talented musicians in the industry, playing Southern Rock to today's radio hits.

---
Sunday, September 15
NFL Sunday Ticket is Back
16015 John Marshall Highway, Haymarket | 1 – 8pm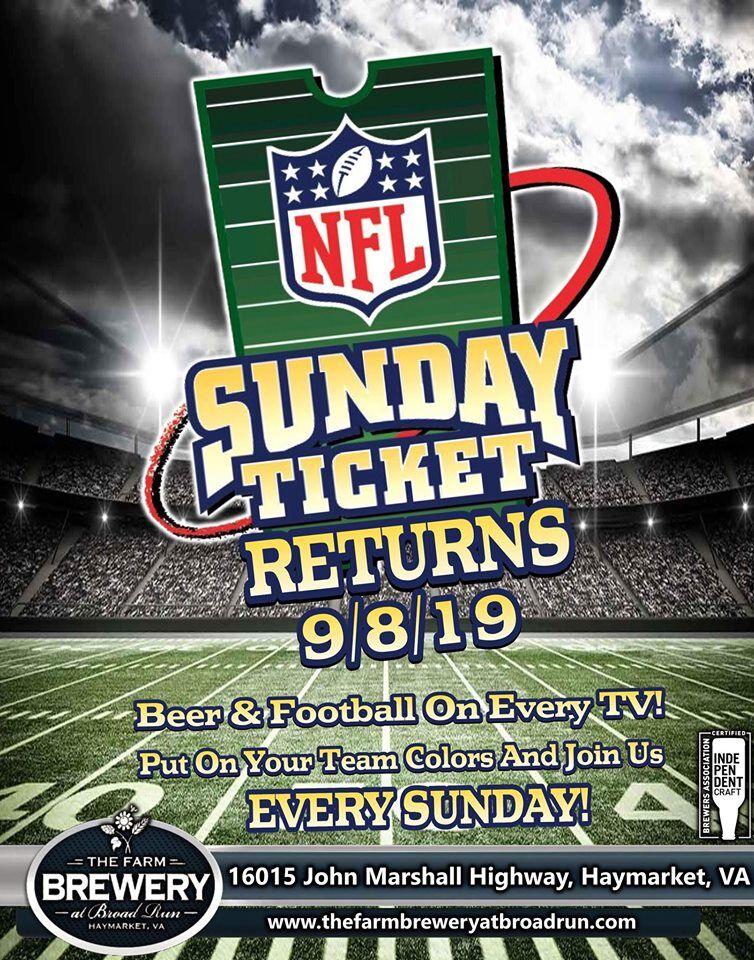 What's better than just beer and football? Beer, and Football on every TV in the brewery. Put on your team colors and visit the brewery every Sunday!
---
Sunday, September 15
Goat Yoga at Archwood Green Barns Farmers' Market
4557 Old Tavern Road, The Plains | 12 – 1pm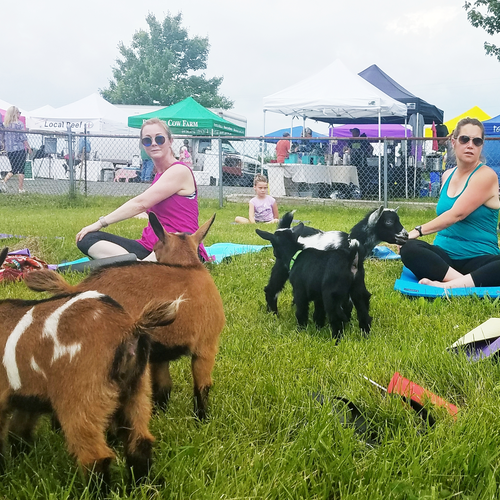 Come roll out your mat in a field and enjoy a gentle yoga flow with goats from The Naughty Little Goat Farm roaming about. When doing yoga with goats you never know what to expect. The practice is for all levels and all ages, human kids under the age of 12 must have an adult with them. Tickets are $17 per a participant. (Rain date Sept. 22nd, no refunds.)
Please bring a mat, water, sunscreen and ready for some fun and laughter.