Christmas and the Paranormal
When we think of the holiday season, we tend to think about all things merry and bright, sentimentality, love, and happiness. And sure, some chaos. In short, the holidays are simultaneously delightful and overwhelming. In fact, the stress frequently invokes the macabre.
The juxtaposition of Christmas with the scary or the strange isn't uncommon; with thanks to CGI and make-up advancement, as well as the sordid minds of authors and screenwriters alike, there are Christmas tales nowadays full of obnoxious gore. The progression of morbid effects may make creepy Christmas movies seem like a new venture, but the Victorians (as well as the Romantic Gothic movement) started it. Victorians were obsessed with ghost stories; just look at Charles Dickens. All but one of his depictions of Christmas contain ghosts. Along with his infamous novella, A Christmas Carol (1843), his novel The Pickwick Papers (1836) has a ghostly Christmas chapter known as "The Story of the Goblins Who Stole a Sexton." Other Dickens stories that couple Christmas and horror include "The Haunted Man and the Ghost's Bargain," (1848) and "The Haunted House" (1858).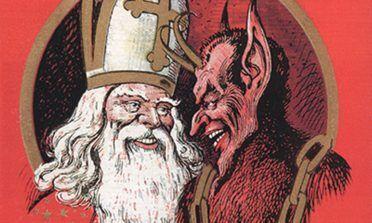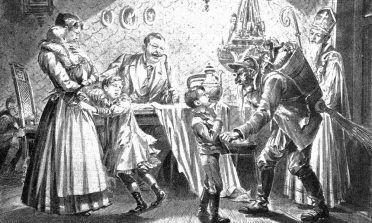 Long before Charles Dickens, nightmarish holiday lore included Krampus, the Yule Cat, and other creepy characters. With a lot of research, one can find many varying mythologies depending on the country, time period, and other variables. Most of the creepier characters serve as a foil to the generous, jolly Santa. The foil is not necessarily good or evil, but rather fulfills what the other lacks. Christmas characters, too, have a foil to contrast the happy characters and the merriment we usually associate with the holiday. Many of Saint Nicholas' "helpers" are motivated differently from the giving Saint Nick we know and love.
But why do we have these weird characters for Christmas? Believe it or not, there is a constructive function. The Icelandic Yule Cat, for instance, appears to bite someone who hasn't received new clothing for Christmas. This may seem a bit perverse, but it's meant to make people want to give clothes to the less fortunate. And how do they do this? Through hard work and generosity. Like the Yule Cat, Krampus and Knect Ruprecht serve to punish naughtiness.
Due to popular culture, Krampus is one of the more identifiable scary companions. The cloven-hooved and horned beast punishes naughty children violently, making a lump of coal seem like the better deal (more information about different carnations of Krampus and companions of Saint Nicolas can be found through our database, Credo Reference). The 2015 movie begins with a montage of aggressive holiday shoppers. Then, we meet the family of focus who are consumed by animosity amongst themselves. By the time Krampus takes over their little town, we don't pity the family, but we do hope by the end of it all they make better, less tempestuous plans for the holidays next year.
If Krampus speaks to your creepy Christmas needs, you can get the full effect by attending the annual Krampus Walk in DC. For a good spooky experience with zero holiday affiliation, Northern Virginia is host to many haunted sites: The Black Horse Inn, Occoquan Inn, Chatham Manor, Zephaniah Farm Vineyard, and the Winery at La Grange (to name a few) are all open to the public. Likewise, Alexandria's Original Ghost and Graveyard Tour goes through December and into the new year. For more weirdness in Virginia to deviate from the Hallmark holiday marathons, check out Jeff Bahr's Weird Virginia travel guide or tripsavvy.com.
While I cannot speak for the motivations of Virginia's ghosts, what we can infer about the creepy things we encounter at the holidays is quite simple. Frequently, the reason for scary circumstances comes from the fact that something (or someone) needs to change. The Inventor from Gremlins should have respected the man who said the mogwai isn't for sale. Jack Skellington from The Nightmare Before Christmas had to learn the hard way that the grass isn't always greener. Granted, we wouldn't have wonderful movies if there wasn't a flaw to these characters (both of these classics are available in Prince William Public Libraries!).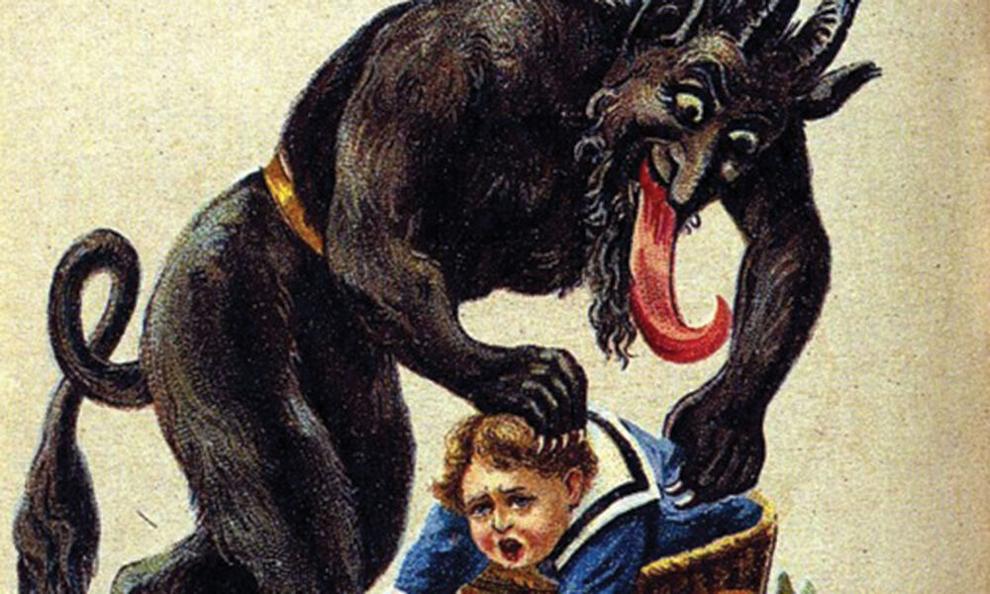 Finally, it wouldn't be an article from PWPLS without suggesting a few books we have on our shelves or our e-book collections. For adult audiences, Susan Hill's The Woman in Black begins with a scary story contest on Christmas Eve.  For sardonic, snarky humor, Christopher Moore's The Stupidest Angel Ever fits the bill.  Other titles include Twelve Drummers Drumming, by C.C Benison, The Body in the Sleigh by Katherine Hall Page, A Christmas Homecoming by Anne Perry, and Otto Penzler's edited collection entitled The Big Book of Christmas Murder Mysteries.  For our YA crowd, we have The Dead Winter by Chris Priestley, and The Presence: A Ghost Story by Eve Bunting.
For younger children, we'll go with quirky instead of scary. Apart from R.L. Stein's 12 Screams of Christmas, there really aren't a tremendous amount of horror-meets-Christmas books for younger readers (which is probably a good thing). Titles include Bunnicula: The Fright Before Christmas by James Howe, The Christmas Rat by Avi, The Lump of Coal by Lemony Snicket, Sammy Keyes and the Runaway Elf by Wendelin Von Draanen, Young Santa by Dan Greenburg, 'Twas The Fright Before Christmas by Judy Sierra, and Frankenstein's Fright Before Christmas by Ludworst Bemonster.
Regardless of the messages we find in our holiday books, movies, television, etc., be it something joyous or occasionally macabre, I think Lemony Snicket's lump of coal looking for a miracle says it well.  "The holiday season," he wrote, "like all the other seasons, is a good time not only to tell stories of miracles, but to think about the miracles in your own life, and to be grateful for them." Without a doubt, the holidays are capable of bizarre circumstances, but they aren't all bad. Even when they are stressful, we have haunted wineries and Jack Skellington to get through the season.
---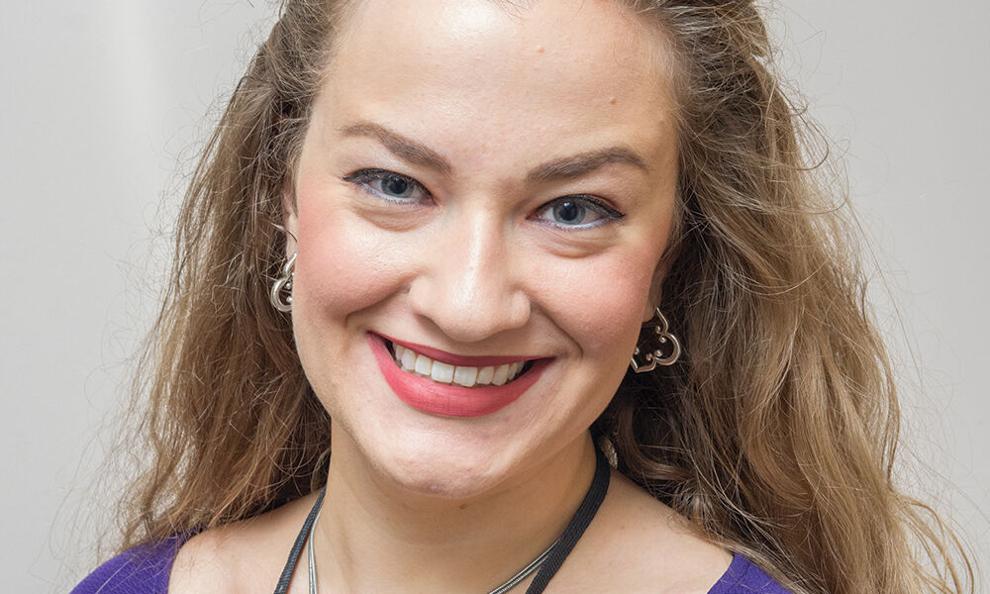 ---
 Works Cited
"Companions of Saint Nicholas." Credo Reference, 2017.
Dickens, Charles. "Complete Ghost Stories." Wordsworth Classics, 1997.
Gremlins. Directed by Joe Dante. Warner Brothers, 1984
"Companions of Saint Nicholas." Credo Reference.
Krampus. Directed by Michael Dougherty. Universal Pictures, 2015.
The Nightmare Before Christmas. Directed by Tim Burton. Buena Vista Picture, 1993.
Snicket, Lemony. The Lump of Coal. Harper Collins Publishers, 2008. Made available through Hoopla