From rapping as L.L. Cool Bryant in the classroom to painting pet portraits, Joyce Bryant has made an impact on the community.
"In the 80s, my mother was LL Cool Bryant and she would rap history stories to her students," Anne Bryant said. "She did engaging teaching before 'engagement' was a buzzword in the classroom." Anne's mother, Joyce Bryant, 86, who taught at H.M. Pearson for 16 years, now spends her time painting, learning new recipes, and is always looking to try new things.
Joyce Bryant grew up in Suffolk, Virginia, and had always dabbled in different art projects. When she was 18 years old, she left home to attend Longwood College and earn her teaching degree. After graduation, she moved to Manassas and got a job at Yorkshire Elementary School in Prince William County, where she met her husband.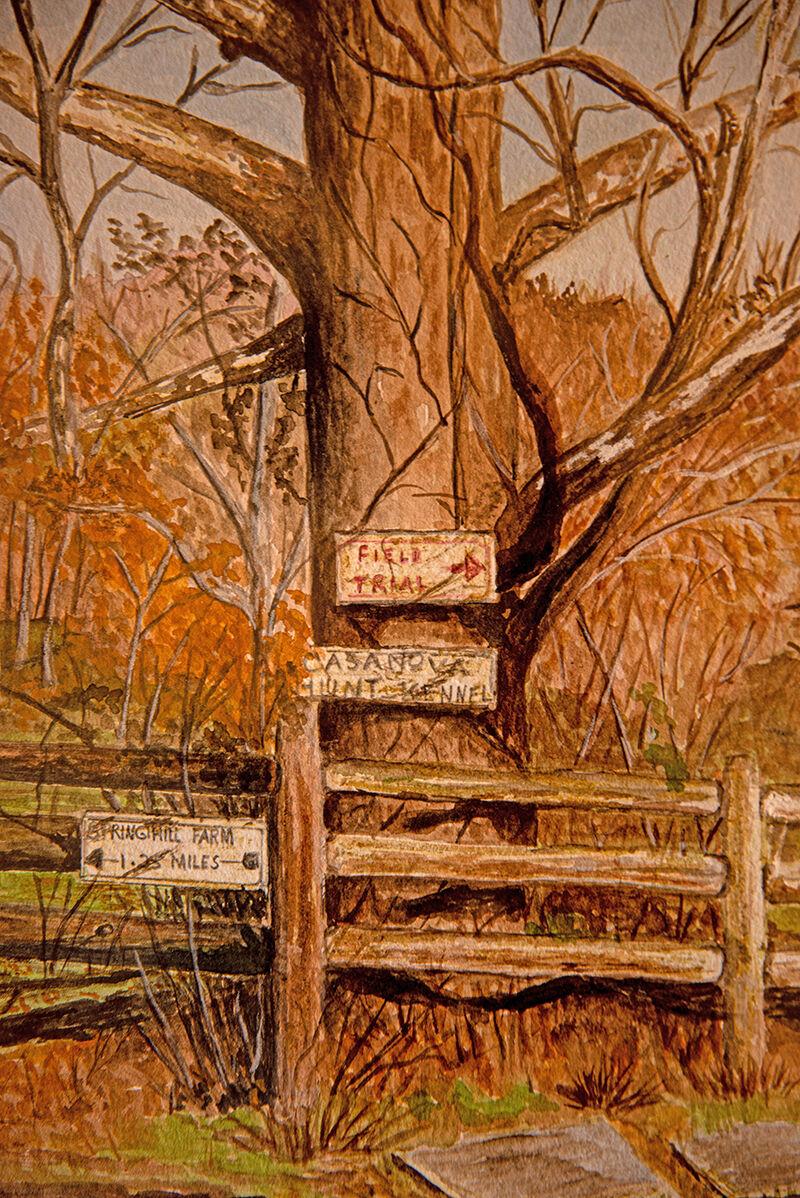 In 1973, they moved to Fauquier County and had two daughters, Anne and Joan. "My husband was a carpenter," Joyce said. "He built our house." Both Anne and Joan attended H.M. Pearson Elementary and Cedar Lee Middle and graduated from Fauquier High School. 
After college, they both went on to follow in their mother's footsteps. "Neither of us wanted to be a teacher, but we both followed in her footsteps," Anne said. "We admired her so much and she was a fantastic teacher. I'm now teaching some of the children of some of her students. People have told me they had my mom and have never forgotten her and they'll have stars in their eyes when I say that I'm her daughter." Anne teaches at Cedar Lee Middle and her sister, Joan, teaches at Brumfield Elementary.
When Joyce retired from Pearson in 1991, she focused her efforts on tutoring and learning gardening, which she continued to do for many years until recently. "She would go to my sister's classroom and read to students and she also tutored students and at home. She has always kept busy; she's a teacher who has always loved to learn."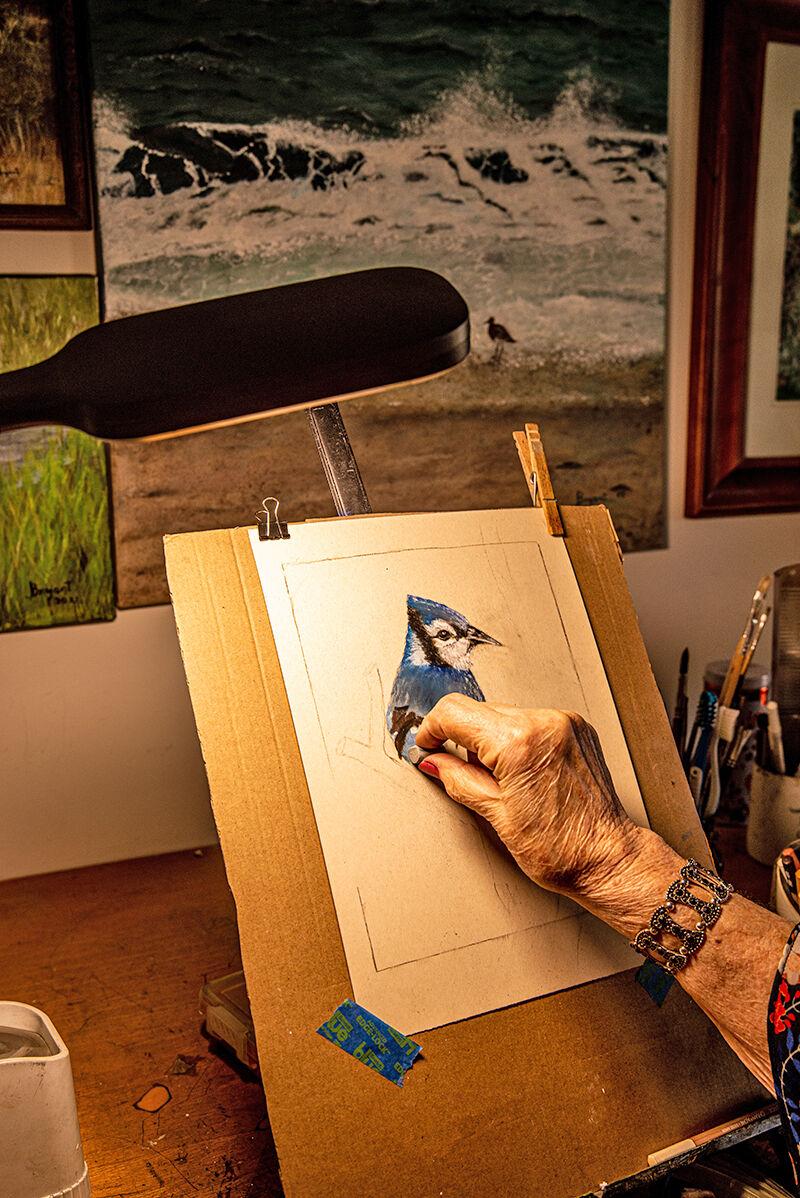 Eventually, gardening became physically taxing, but being the lifelong learner she is, knew this was an opportunity to try something new. "There was a watercolor painting in our dining room that was a still life that I loved and a portrait of JFK that she did in her twenties that I was always fascinated by," Anne said. "So I encouraged her to get back into it full time. I gave her an acrylic kit when she retired." 
In the early 2000s, there was a sycamore tree at the corner of Rogues Road and Weston Road in Casanova that Joyce painted. "It won Best of Show at the Fauquier Fair," she said. "I took a couple of watercolor classes in college but I was bad, the paintings were poorly done. The professor was so kind and always found something good to say about our paintings, though. I am relearning how to do watercolor. I started with watercolor, then went to acrylics, and now my favorite is pastels. I started working with pastels in 2016 and have quite a collection now."
As for subject matter, Joyce loves focusing on landscapes, but she has also done a lot of pet portraits. "I must have done 60 to 75 pet portraits by now," Joyce said. Her art has reached people all over the country, from Virginia to Texas to California.
For her 86th birthday, Joyce had an art show right in her front yard at her home in Mintbrook. "My art room was so piled up with paintings that I decided I wanted to give some away," Joyce said. "I gave them away. People donated, but I donated to the Remington Little Free Pantry."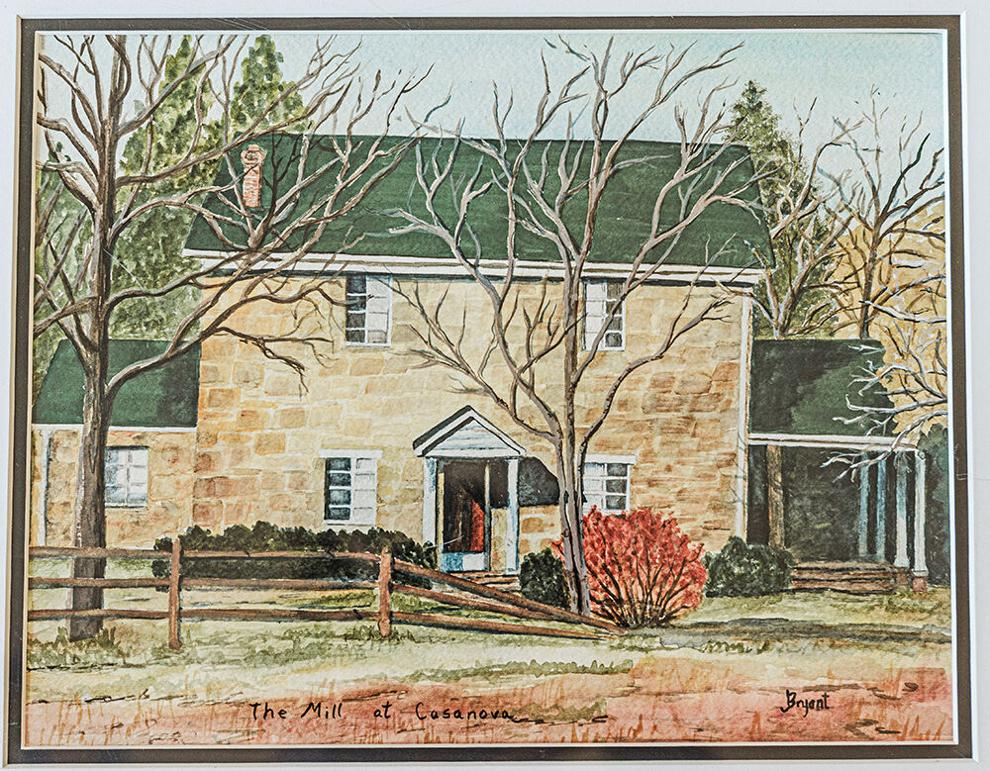 In July 2019, Joyce found out the devastating news that doctors had diagnosed her with anaplastic thyroid cancer. She was given one to six months to live. "They told her it was fatal, but that they could slow the growth and give her a few more months," Anne said. "She did an experimental radiation high-dose treatment with the University of Virginia. The doctors were giving us good news, but then they started using words like miracle. Last year, the surgeon who originally said the tumor was inoperable, operated last year and removed the tumor and she is now cancer-free."
Throughout the whole process, Joyce stayed positive and active and that's what she hopes for her legacy to be. "Never give up," Joyce said. "Things will get better. Help people, stay as active as you can and never, ever stop learning."
Warrenton Lifestyle Magazine April 2022