Curtis Stuart and Mike Donovan have made Sumerduck Dragway into a laid back, community oriented venue where both experienced and inexperienced drivers can try out their speedy rides. 
As far back as he can remember, Curtis Stuart dreamed of owning a race car. Fast forward a little over five decades, he now drives several fast cars and co-owns the Sumerduck Dragway with his partner Mark Donovan.
"We bought [Sumerduck] two years ago…this is our third year here," Stuart said. 
When asked why they bought it, Stuart chuckled and responded humorously saying, "We needed the punishment." 
Since he was 16, Stuart was drag racing every chance he could get. He was poor growing up and didn't have access to a car. But, fortunately, Stuart said the father of his good friend, Cliff Ewell, let him use his car to race.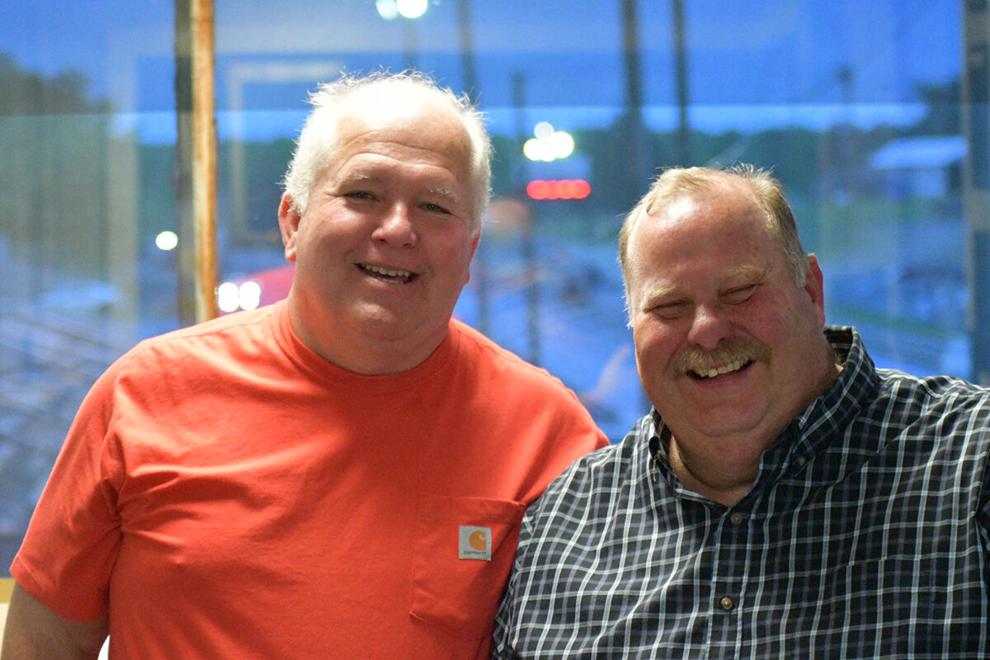 "[Cliff's] dad always had him in a nice car and he would let me sit in and do burnouts and stuff like that and that kind of got me hooked," Stuart said.
Racing became a huge part of Stuart's life after that and he worked hard washing dishes at the Frost Diner in Warrenton, which he later purchased and has owned for the last 22 years, and mowing the lawn to save up for a new car.
"It was my dream to have that real fast car," he said.
Having grown up in Chantilly, Stuart said he used to visit the Old Dominion Speedway in Manassas and bet a dollar on certain cars when had some extra cash. He didn't always win, but he enjoyed the culture and experience. 
"Usually you've always got that one guy that's been to every race," Stuart said looking back at his time at Old Dominion. "He knows every car, and you're the greenhorn, like me, he's got you."
Before they bought Sumerduck, in 2010, Stuart said he and Donovan purchased Colonial Beach Dragway in Colonial Beach, Virginia, about an hour east of Fauquier along the Potomac River. 
Stuart, 61, and Donovan, 60, had met several years earlier while Donovan, a Fauquier native, was eating at Stuart's Frost Diner. They became fast friends, Stuart said, after realizing their shared love of racing and community. 
"[Mark's] got the same heart," he said. "I guess that's why we clicked. We're different every other way. But when it comes down to it, we like helping people."
When they bought Colonial Beach, Stuart said it was a fixer-upper. But after several years pouring money and elbow grease into the track it became a success, bringing in 3,000 spectators most weekends. 
"When we bought Colonial Beach we should have had our heads examined, but it worked out," Stuart said. 
But after several years, Stuart said Colonial Beach started to wear him and Donovan out. Not only was the commute far, but the people they attracted weren't really "their cup of tea." 
"It's more of a grudge track, and we're more family oriented," Stuart said. 
Grudge racing is a form of drag racing that is very popular in the South and throughout other areas of the county that many describe as a form of competition where racers talk a lot of smack, play mind games and bet large amounts of money. 
"It was just different," Stuart said. 
Stuart and Donovan decided to sell Colonial Beach in 2018 because it had become too burdensome. But they weren't ready to give up running a race track just yet, and had started discussions with the previous owners of Sumerduck, Mike and Joy Anderson, about buying their race track. 
Built in 1959, the dragway has changed hands and been renovated several times over the course of its 60 plus year history. When it was first purchased by Roger Curtis in 1963, Sumerduck was just a big empty field with a long paved track running through the middle. There were no guardrails, no lights, no timing system, just the track. Curtis made modifications to the track and ran it for about forty years until he turned over the operation to the Andersons. The Andersons then sold it to Stuart and Donovan in 2019. 
But it needed a lot of work, and Mark noted they had to do some major renovations on the track after they bought it, including moving the starting line back 100 feet, putting in new underground electrical system, as well as polishing and grinding the track, among other things.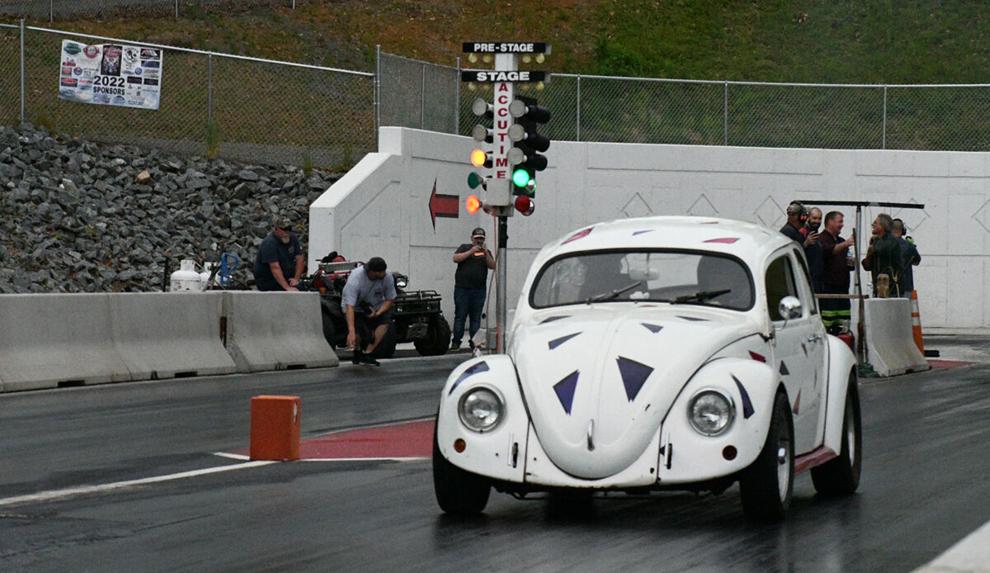 "This track looks nothing like it was," he said. 
But it was worth it, Stuart said. They love not only that the track is closer to home but it's also a much smaller, laid back, community oriented venue. 
People come from all over the area, and some are experienced racers, but many are also in high school or have never raced a day in their life. 
"Many people just come here and play," Stuart said. Those interested in racing can come by the racetrack on Thursdays to "test and tune" their vehicle.
Sumerduck has about 24 races scheduled almost every Saturday from March until October and tickets for spectators are between $10 - $13. (And if you have sensitive hearing we recommend you bring your ear plugs).
There are strict safety standards for the people who do come to the track, and if racers are below 18 they usually have to wear a helmet, straps, as well as special pants, jacket and shoes.
However, Stuart and Donovan's most important rule is that people have fun.
"And that's the truth," Stuart said. "It ain't all about how fast you're going, it's just about having fun and running what you got."