Hiking club cleans up trails in Shenandoah National Park for the enjoyment of current visitors and future generations.
by Andreas Keller
In 1971, an image of a single tear rolling down a Native American man's face permeated the nation's consciousness and helped spark the movement to keep America clean.
On Earth Day of that year, Keep America Beautiful, the country's largest community improvement organization, launched a new campaign with what has been deemed one of the 50 greatest television ads of all time, then dubbed "The Crying Indian" (image above). Its narrative encouraged Americans to emulate the deep abiding respect for our country's natural beauty that was part of the Native American culture, but was mostly disregarded by the Europeans as the country grew.
Keep America Beautiful
Keep America Beautiful was started in the early 1950s as a reaction to the growing problem of highway litter that followed both the construction of the interstate highway system and the expansion of an increasingly mobile and convenience-oriented American consumer. Joining with the Ad Council in 1961, it began to dramatize the idea that every individual must help protect against the negative effects that litter has on the environment. As the ad reminded us, "People start pollution. People can stop it."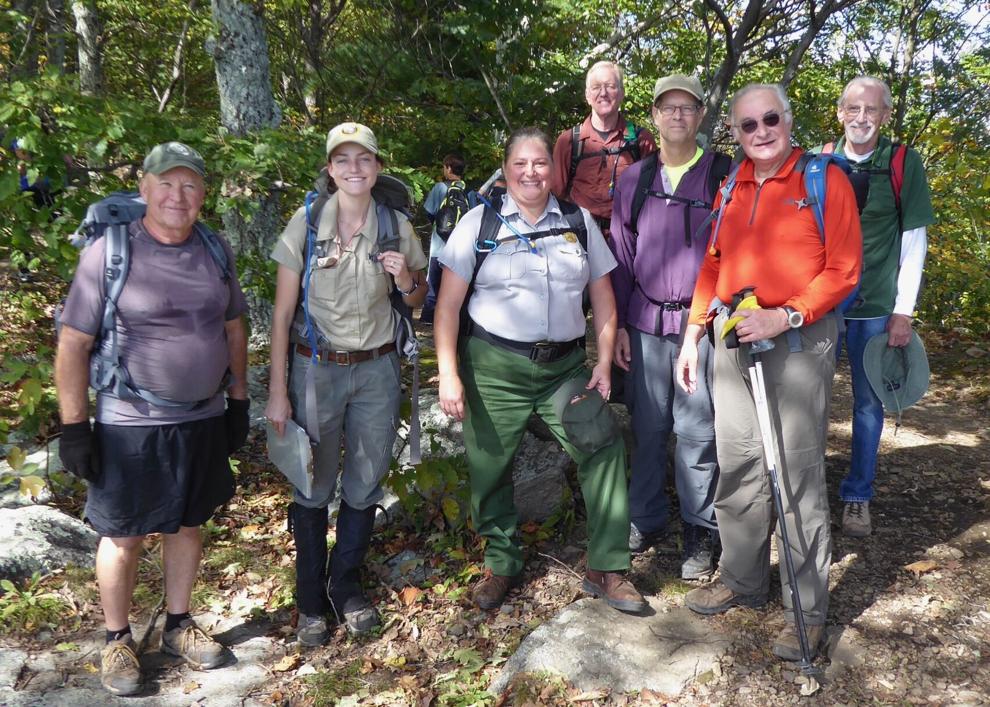 With five million-plus volunteers and participants and 20,200 communities engaged, Keep America Beautiful is a long term success story of building and sustaining a national cleanliness ethic. In 2014 alone, it collected 37 million pounds of litter and debris.
Leave No Trace
In the hiking and camping world, a similar ethic now known as Leave No Trace started about 40 years ago in clubs such as the Boy Scouts and the Sierra Club. The goal was to maintain respect and reverence for nature and the environment.
With visitors to our parks and trails increasing to millions, the nonprofit organization Leave No Trace Center of Outdoor Ethics was incorporated in 1993 to raise awareness of the necessity of respect for nature and the rights of other users of the outdoors, as well as future generations, to a clean environment. Leave No Trace today consists of more than 25,000 volunteers, providing training and outreach to over 22 million people annually in the United States.
Boots 'n Beer Initiatives
The Boots 'n Beer group practices the principles of Leave No Trace. New members to our hiking club will notice our hike leaders and old timers quietly picking up trash on every trail, sticking it into a plastic bag and carrying it out after the hiking is done for the day. We regard this work ethic as everyone's responsibility.
Recently, as part of our charity work, we added a new effort to remove trash on a large outreach initiative. Our first major cleanup occurred in February. A group of Boots 'n Beer hikers discovered a trash dump in the Shenandoah National Park at the Pass Mountain Trailhead. Every hiker felt this eyesore needed to be addressed.
One of our members, Doug Stiles, contacted the Park Service Rangers and Garrick Giebel, another club participant, contacted Rappahannock News, which had published photographs of this unsightly dump next to the headwaters of the Thornton River, approximately two miles within the park's boundary.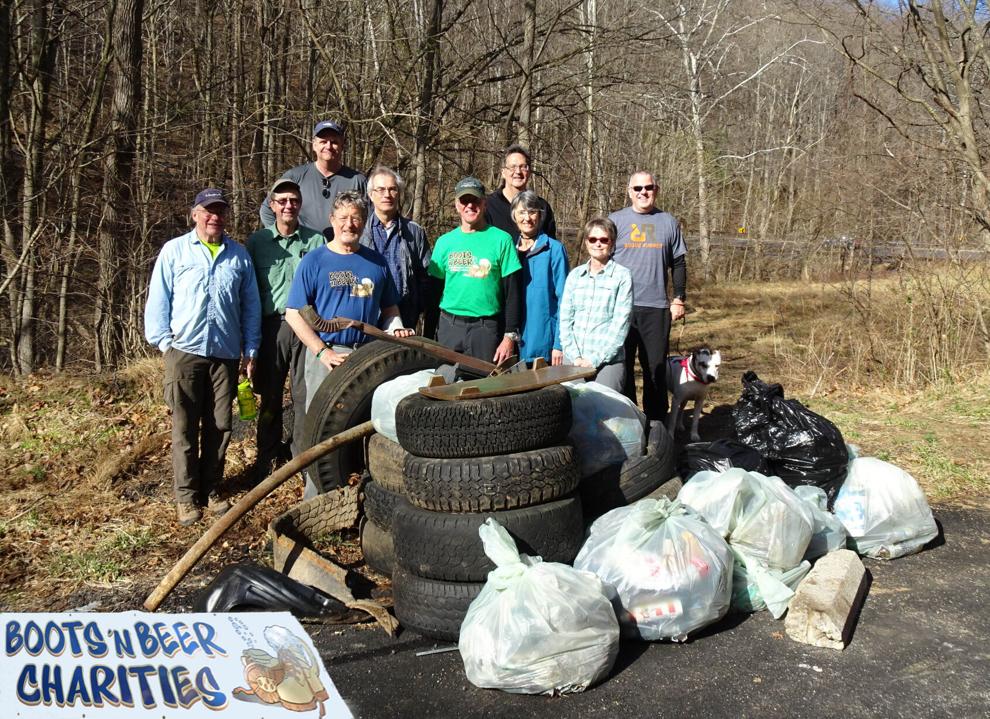 On President's Day, nine members of Boots 'n Beer descended on this area. National Park Service Ranger Margaret Speicher supplied trash bags, safety vests, and gloves, and arranged for pickup and delivery of the trash to the dump.
After seeing the dramatic improvement from this effort, everyone was inspired to continue trash collection along the highway, beyond the initial work area. It was both heartwarming and encouraging to see the many drivers on Rt. 211 who slowed down to give us an appreciative thumbs up.
As Boots 'n Beer wrapped up the event, it was great to hear everyone talking about bringing more trash bags and supplies for our next cleanup.  Yes, there will be a next cleanup, because we could see the "Crying Indian" smile again … and it felt good. Really good.
Boots 'n Beer Charities is a Not-for-Profit-Organization under IRC Section 501 (c) (3) established to further causes that are very personal to our hikers via donations and sponsoring fundraising events. Boots 'n Beer Charities proudly supports the following organizations: CureSearch for Children's Cancer, American Red Cross Blood Drives, Finley's Green Leap Forward, Leave No Trace, and Hiking Upward.
---
Leave No Trace promotes and teaches seven simple but effective principles:
Know before you go.
Stick to trails and camp overnight properly.
Remove your trash and pick up waste.
Leave natural areas as you find them.
Be careful with fire.
Keep wildlife wild.
Share our trails and manage your pet.