Foster's Grille: a mainstay in the Haymarket community
The concept of Foster's Grille as a place for those in the Haymarket neighborhood to gather for fresh, casual food began in 1999. And for many of the intervening years — 13 exactly — the Haymarket location has served that purpose for our community. While the restaurant's core values have remained the same, Mike Cerny, president of Foster's Grille, is pleased to show off the extensive renovations, including a completely remodeled bar, that have fine-tuned our local "Home of the Charburger" in the recent months with the goal of making guests even more comfortable at this family-friendly spot.
Cerny's 35 years in the food business have given him the experience to oversee the 12 Foster's Grille locations that exist in Florida, North Carolina, and Maryland, with the bulk of them in Northern Virginia. What makes him passionate about his job is his desire to pass on learning experiences to the often younger generations of employees who work at these locations. His philosophy is this: "There is no reason you can't have a fine dining experience at a casual establishment." He encourages his employees to look customers in the eye and give them the experience of a personal, courteous, and sincere interaction when they are dining at a Foster's Grille. Keeping in mind that these teens often are gaining their first experience at any place of employment and that it can be challenging, he wants to make sure it is a positive one. "The employees are the lifeblood of our business," Cerny says.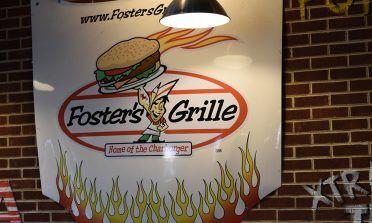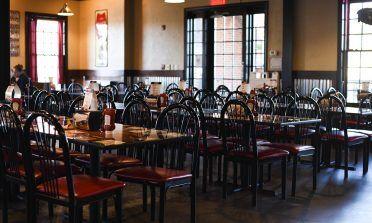 The Haymarket Foster's Grille is a locally owned business that continues to be heavily involved and supportive of our community at the school and athletic level, among other avenues. Visitors will often find athletes gathered for team parties, teens grabbing a bite after hockey practice, or families gathered for a quick dinner. The decor that reflects that community support includes murals that adorn the walls painted by local artists.
Frequent diners will know why Foster's Grille is known for their burgers. The Olde Fashioned Charburger includes a half pound of meat — that is eight ounces of delicious, fresh, U.S.A. beef with no preservatives — in one sandwich. But what may surprise some is that Foster's chicken sandwiches are also one of the most popular items on the menu, along with the wings and chicken fingers. Cerny emphasizes that Foster's uses only all-natural, white breast meat from farm-raised chickens. And the wings are jumbo-sized and always fresh, never frozen.
Some other options on the sandwich side of Foster's Grille include a Philly Cheesesteak, Turkey Burger, Oven Roasted Turkey Sandwich, Backyard Garden Burger, and the Foster's Famous All-Beef Grilled Hot Dog. There is also a garden salad topped with chicken, and sides of fries or onion rings. Cerny also makes sure that the restaurant changes to accommodate the modern family's needs; menu items, such as the turkey burger, have been added over time to meet demand.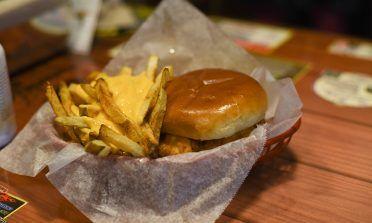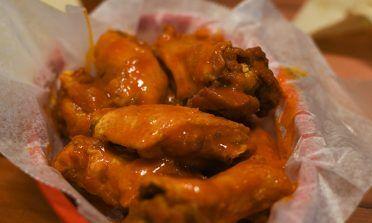 In addition to the famous Charburger, Foster's specializes in extra thick milkshakes. You know, the kind that you can savor for a while after your meal or take it with you to finish at home. For a change though, make sure to check out the current limited time specials which may include a unique shake flavor that could turn out to be your new favorite. There are new bar offerings also, with the addition of frozen daiquiris coming this spring. Cerny says that he strives to use local vendors as much as possible; they feature local wine by Prince Michel Vineyard and Winery, and about 90 percent of their beer is from local craft breweries.
Catering is yet another option at Foster's Grille. Their Backyard BBQ catering menu offers wings, platters, meatballs, fruit, and entrees like burgers, sausage, bbq ribs, and grilled chicken. Cole slaw, baked beans, potato salad, and green salads are some choices for sides, and sheet cakes, cookies, and brownies are available for dessert.
Cerny is proud of the high standards and quality customer service that have always existed at the Foster's Grille locations, and that customer service is carrying over into the digital world. The restaurants are now equipped with technology that allows the customer to view menu options, sports, and other events on digital screens. Customers can now order through the Foster's Grille app and on their website. Cerny is working to increase social media presence so that families don't forget about this casual dining experience that may get lost sometimes in the blur of new businesses. There is always a contest giveaway each month on Foster's Facebook page.
Our Haymarket Foster's Grille was built by a local family and was born and raised exactly where it still exists today. Stop in and see the new ambiance and grab yourself a juicy charburger, chocolate milkshake, or craft beer. You won't be disappointed.
---
703-754-6269 or hq@fostersgrille.com for catering