Above: Ken Pahlow and Erica Landon of Walter Scott wines.
As I've written before, this time of year has always been my favorite. And if there's one true wine season, for me at least, it's autumn. There's still enough sun and warmth to desire a crisp white wine or a saignée produced rose', and just enough temperature drop to make me sweater up for a red wine, with or without food, just one that stirs any sense that's ready to be shaken. All this rings especially true this year, as up has been knocked down, inside has been turned out, and all that is good has been seriously challenged by what the hell? Still, wine remains true to itself and to the ones who love it, regardless of anything that's looking to disrupt its peace.
Of course, November wouldn't be complete without Thanksgiving, the greatest wine weekend of all. And for this year's feast, I return to the classics – as opposed to last year's incredible Italian choices – with a straight-up serving of chardonnay and pinot noir, the two Burgundian varieties that go with just about every meal ever cooked. And in honor of what I consider the Burgundy of America, I choose a producer from the Willamette Valley (Oregon), whose wines are making their way into my heart.
In 2008, the husband/wife team of Ken Pahlow and Erica Landon launched their dream of producing their own Oregon wine, with their label Walter Scott Wines. A multi-decade veteran of the Oregon wine world, Ken's resume is certainly impressive, with a 14 year run with St. Innocent Winery, under the direction of famed producer Mark Vlossak. There he worked in production, sales and harvests. In 2009, he joined the harvest team at Patricia Green Cellars, where he first began producing the Walter Scott wines…more on that in a moment. A year later, he joined the team at the prestigious Evening Land Vineyards, managing their Northwest sales and distribution, all the while working harvest alongside winemaker Dominique Lafon. These efforts allowed Ken to not only develop his own winemaking skills, but to cultivate and hone his own world-class palate, essential to producing world-class wines.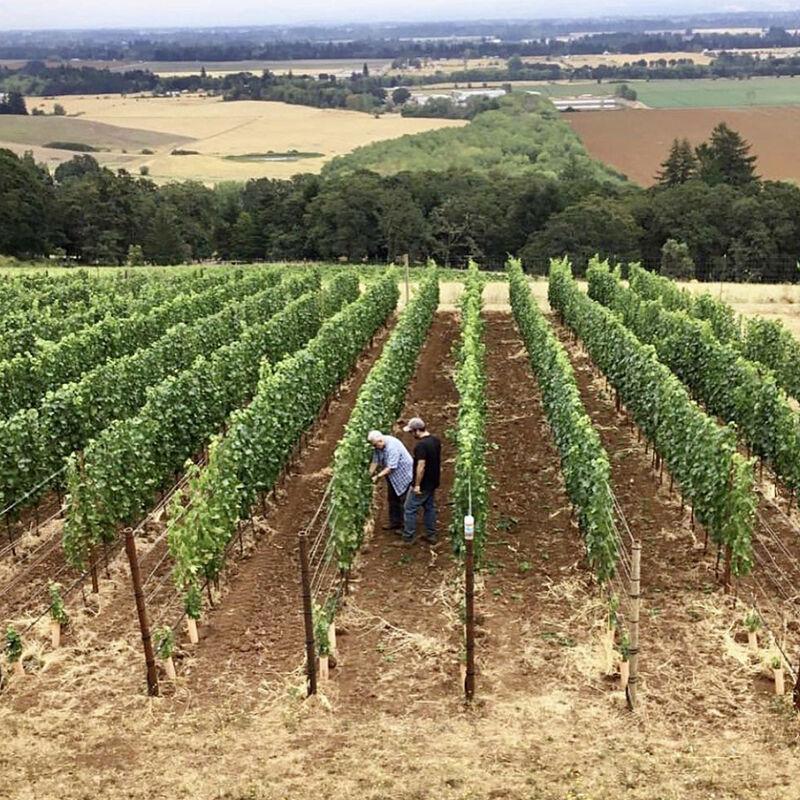 As for Erica, her experience in the world of restaurants and wine education brings additional dynamics to their operation. From managing the wine program for Timberline Lodge's Cascade Dining Room to working as both sommelier and general manager for the Ponzi family's Dundee Bistro, Erica's wine train has traveled many tracks. Other notable successes include a wine directorship at one of Portland's top restaurants, Ten 01, which received the Best of Wine Spectator Award of Excellence on her watch. As for wine education, certainly a love of mine, Erica has shared her passion and excitement about wine through teaching at Wine & Spirits Archive, the Wine & Spirits Education Trust, and the International Sommelier Guild…all regarded as top-notch curriculum in wine education.
For the record, the name Walter Scott was chosen to honor two men of great importance to Ken – his grandfather Walter, who lived an adventurous life as a flight engineer and pilot, as well as a home builder and motorcyclist, and Ken's nephew Scott, another fearless, adventurous spirit whose life in this world was short-lived. Much in the way these two influenced Ken, their verve lives on in his wines; as Ken was taught by both, 'there are no limits to what you can accomplish when you set your mind to it."
About the wines…
I have always loved great chardonnay. To me, it's truly the most versatile white wine grape produced. Possessing enormous breadth, the Walter Scott La Comb Verte Chardonnay 2018 proves just that. Ken and Erica are equally firm in their belief in Willamette Valley Chardonnay, and you'll be as well when you drink it. This is classic chardonnay, true to its place, generous in its farming, and cooperative in the cellar. It doesn't get in its own way nor does it try to be something it's not, and Ken makes sure that neither happens. The aromatics are extraordinary, the acid is precise and the textural layers of lemony, apple-ish fruit and flowery earth are infinite. It's perfect and will be sitting on my Thanksgiving table in its own grouping.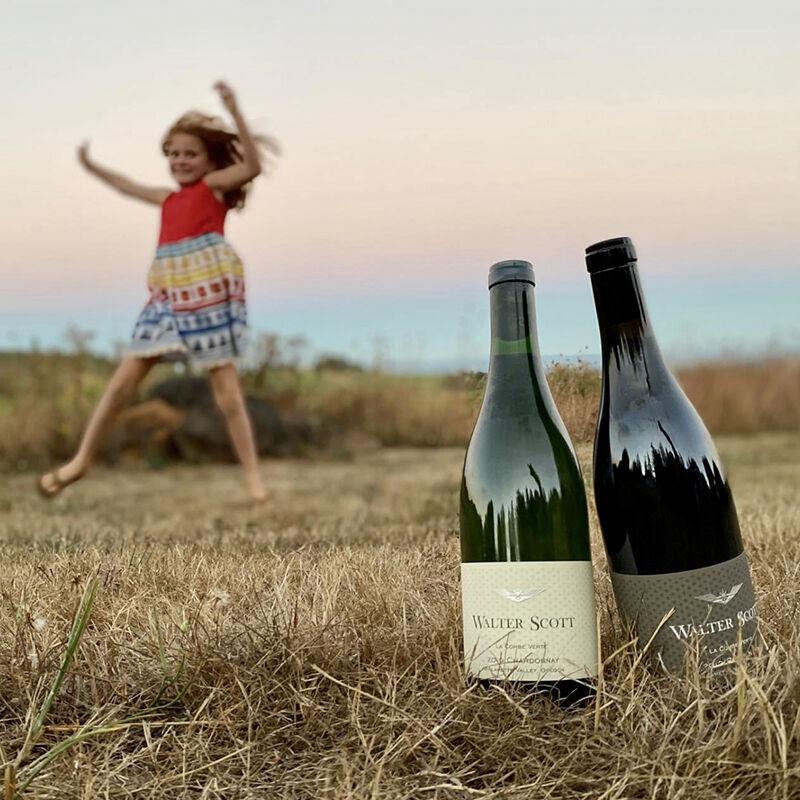 Playing big brother to its chardonnay sister is the Walter Scott La Comb Verte Pinot Noir 2018, another ridiculously beautiful wine. First produced in 2009, at the Patricia Green Cellars winery, where Ken traded harvest work for winemaking space, WS LCV PN is, in many ways, Ken's signature bottling. The one that started it all, if you will. Composed of a variety of small vineyard sites from in and around the volcanic Eola-Amity Hills, this pinot noir gets about 10 months in the barrel, just enough to settle down the acidic nature of the fruit without overtaking the core of the wine. The fruit center is dark cherry and it's surrounded by spices and earth tones. It's a showcase wine that also knows how to share the stage.
As Ken and Erica will both tell you, the La Combe Verte bottlings are the "foundation for every choice we make in the winery, directly reflecting our reputation, philosophy, and lifestyle." La Combe Verte translates to The Green Fault, or The Green Valley, and is a tribute to both the incredible Willamette Valley and to Patricia Green Cellars, where it all began. Additionally, it's an homage to the late great Patty Green herself, who gave Walter Scott wines their first home…essentially, it is Patricia Green Cellar's "fault" that they were able to start this project.
With a collective focus on tradition, terroir, vine and fruit, Walter Scott wines exemplify the eternity chardonnay and pinot noir, and the beauty of the Willamette Valley. And for approximately $30, you can have two of the finest Oregon wines produced. If your travels are local, head to Knead Wine in Middleburg and Ashburn Wine Shop in, you guessed it, Ashburn.
Happy Thanksgiving to you and yours, and until next time, Happy Vino'ing!