Celebrate at these local pubs and bakeries
Hey, everyone's Irish on St. Patrick's Day, right? This year, we'll be sipping our green beer on Thursday, March 17, so to put you in the mood and arm you with some ideas, we share our list of hot spots and bakeries here. Though it's thought to be an American-made legend, you may want to wear green on March 17, which is thought to make you invisible to the leprechauns (who pinch those not wearing green). Also, don't forget to check out the Manassas St. Patrick's Day Parade on March 12; drop in at visitmanassas.org for details.
Molly's Irish Pub
36 Main St, Warrenton
(540) 349-5300
One of Old Town Warrenton's favorite hot spots Molly's Irish Pub will open early for St. Patrick's Day, serving Irish breakfast and their special Paddy's Day menu all day. "This is our 20th St. Patrick's Day!" said owner Casey Ward. "We'll have some limited edition swag available as well." Visit their website for information on the annual Molly's Wearin' of the Green 5k to benefit wounded warriors.
O'Brien's Irish Pub
380 Broadview Ave, Warrenton
(540) 359-6937
Amanda and Jerry O'Brien of Warrenton's O'Brien's Irish Pub are throwing a four-day, all weekend kind of party for St. Patrick's Day. "We'll have Irish dancers plus live music every day featuring 3 bands – Paul Cray from New York, local group The Butternotes, and Sullark, a duo from Jerry's hometown," said Amanda. "We'll offer Irish dance lessons – the 1-2-3's, which encompass the Irish dance basics – anyone can join in!" Food specials, kids activities, and plans to take the party outside if possible are all on the table. "Come early – we'll have kegs and eggs starting at 9 a.m." added Jerry, who hails from Sneem County Kerry, Ireland, said. "And we'll be open late!"
Preston's Pub
9103 Andrew Drive, Manassas Park
(703) 686-4191
Preston's Pub in Manassas Park will feature both food and drink specials for the big day. "Our biggest food seller is our homemade corned beef and cabbage entrée," said owner Sean P. McNamara. "That will be back in March along with our Irish Egg rolls." The pub has partnered with Bushmills to feature a pint of Guinness and a shot of Bushmills for $12, along with a Bushmills green tea shot for $6. They plan to have the green Bud Light bottles back, and the Boyle School of Irish Dance will be there the Saturday before at 5:30 p.m. and on St. Paddy's day at 8 p.m. "We look forward to this every year and always have a great time," said Sean. " I'm usually running around like a mad man, but it's the best!"
Old Towne Sports Pub
8971 Center Street, Manassas
(703) 369-1782
Old Towne Sports Pub throws their main St. Patrick's Day party on Saturday, March 12, the day of the Manassas St. Patrick's Day Parade. The Pub opens at 8 a.m., featuring Irish folk Music performer Tim Trant from 9-11 a.m. The parade is 11 a.m. – 1 p.m., and the Chris and Company band takes the stage from 1:30-5:30 p.m., then the Trey Schneider duo from 9 p.m.-midnight. The party features an outside bar with tents and heaters, bagpipers throughout the day, and food and drink specials. The Pub dubs the 17th of every month St. Practice Day (because being Irish takes a lot of practice). Enjoy specials on Guinness and Smithwicks drafts, Irish car bombs, Tullemore Dew, and Jameson Irish Whiskey. Of note — all on-duty police officers and firefighters get 10% off their meals.
Old House Vineyards
18351 Corkys Lane, Culpeper
(540) 423-1032
Located at Old House Vineyards in Culpeper, The Pub is a 21 and over establishment located adjacent to the Brewery Taproom. Featuring a stone fireplace, intricate Red Stag Head bar, and a window into the brewery production area, the views overlook the fields of estate barley. "We always have festivities planned for March 17th (Noon – 9 p.m.) including food, collectible buttons, music, and of course, plenty of beer!' said Ryan Kearney of Old House Vineyards. "This is an intimate location where conversation is King. Sláinte!"
BAKERIES
Red Truck Bakery
8368 W. Main Street, Marshall, (540) 364-2253
22 Waterloo Street, Warrenton, (540) 347-2224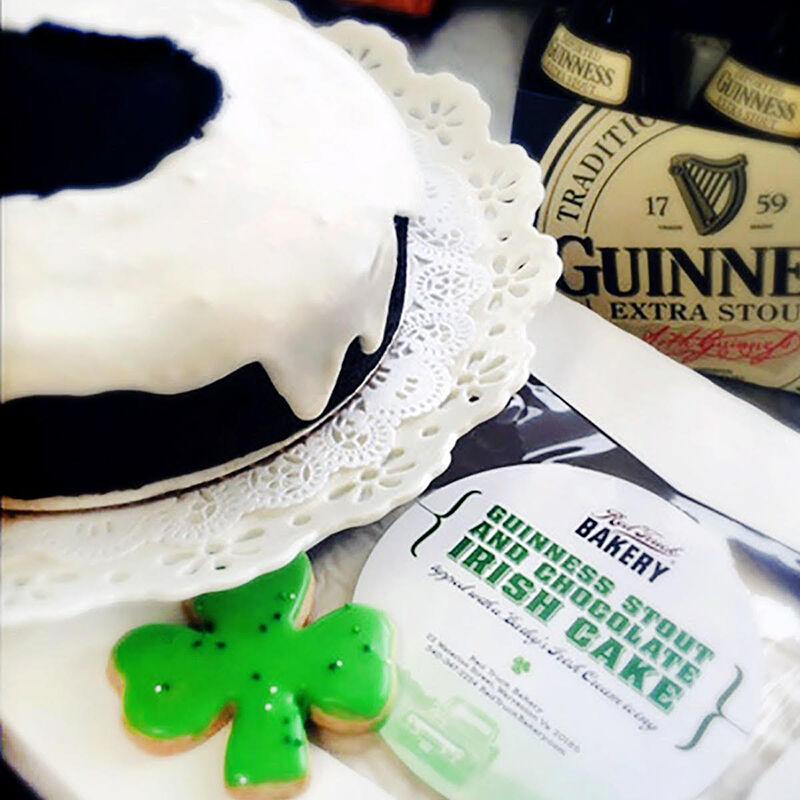 Renowned rural bakery Red Truck is a trusted go-to for some of the best treats in the region, so of course they'll be offering some St. Patrick's Day treats. "At both stores, we are making our Guinness Stout Irish Chocolate Cake throughout March and will be making Irish soda bread from March 11 through St. Patrick's Day," said owner Brian Noyes. "Everything we ship is also available in the stores." Order ahead to ensure you have Red Truck on hand for your celebration.
Great Harvest Bread Co.
108 Main St, Warrenton
(540) 878-5200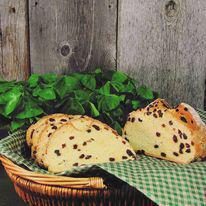 Stop by Old Town Warrenton's refurbished Great Harvest for a traditional Irish treat. "I love our Irish Soda Bread; it's far and away my favorite Great Harvest holiday bread," said owner Pablo Teodoro. "I toast it until crispy and lather with a rich butter. The flavor and texture is euphorically delicious!"
To partake, call the bakery to order or drop by. "We'll be making Irish Soda Bread through March 18th!"
Nothing Bundt Cakes
7324 Atlas Walk Way, Gainesville
nothingbundtcakes.com/bakery/va/gainesville-haymarket
(703) 782-9975
Celebrate St. Patrick's Day with a rainbow of 10 delicious cake flavors baked fresh with real ingredients including eggs, butter, and sour cream. "We will have some really fun decorations to celebrate St. Patrick's Day," said co-owners Brianne Hout & Jocelyn King. "Also, our featured flavor during St. Patrick's Day will be the very popular Strawberries and Cream." Order online at NothingBundtCakes.com or stop by for ready-to-go offerings.
Crumbl Cookies
9942 Sowder Village Square, Manassas
(571) 358-8925
Crumbl Cookies has gathered a large fan base since they entered our area in October of 2021. In line with Crumbl tradition, weekly flavors aren't released until 8 p.m, on Sunday afternoon for the following week. "Download the Crumbl app and follow us on social media @crumblcookies to prepare for our delicious St.Patrick's Day cookie lineup in a few weeks!" said Cami Fairbanks, co-owner with Alli Bohls of Crumbl Cookies in Bristow. "We'll be striking gold with our lucky cookie lineup!"
Inspired Cravings
8002 Crescent Park Dr, Gainesville
(571) 261-9913
Vegan/gluten-free bakery Inspired Cravings is going all out for the day, whipping up Pineapple "Lucky" Coconut and Green Velvet as well as a special secret new flavor. On March 17, if you purchase two Lucky Leprechaun Cupcakes you get a Surprise Treasure Cupcake free! Drop in or order online to support this new shining star in our region.