Happy Family Ranch's food truck gives back to the community 
By Hannah Samlall, Photos by Paul Lara
In 2013, Juan and Maria Pineda made the decision to purchase a farm in Midland which they would eventually name Happy Family Ranch. With no farming background, the couple knew that they had their work cut out for them, but they were up for the job. Over seven years later, Happy Family Ranch is now a thriving farm and has become a staple of the community — they were even voted Best Food Truck 2020 in the Fauquier Times Readers Choice Contest. 
Happy Family Ranch is family-owned and operated by Maria Pineda, her husband Juan, and their daughter, Andrea. "We also have wonderful help, without them, it would be hard to accomplish everything," she said. "My daughter works with the food truck and the farmer's markets, and when we need her help feeding the goats."
Happy Family Ranch specializes in the finest protein; beef, pork, and sausage products directly from their ranch. "Our cows and pork are grass-fed," Maria said. "We don't use antibiotics. We call our beef natural because we are trying to become a non-GMO farm, but it's a long process. The way my husband and I see it, we have to give our best by taking care of the animals and being able to provide good meat to the community. They're trusting us with their meals." They participate in a handful of farmers markets in the community and also work hand-in-hand with local retailers, restaurants, caterers, food truck operators, and generally anyone in the food industry.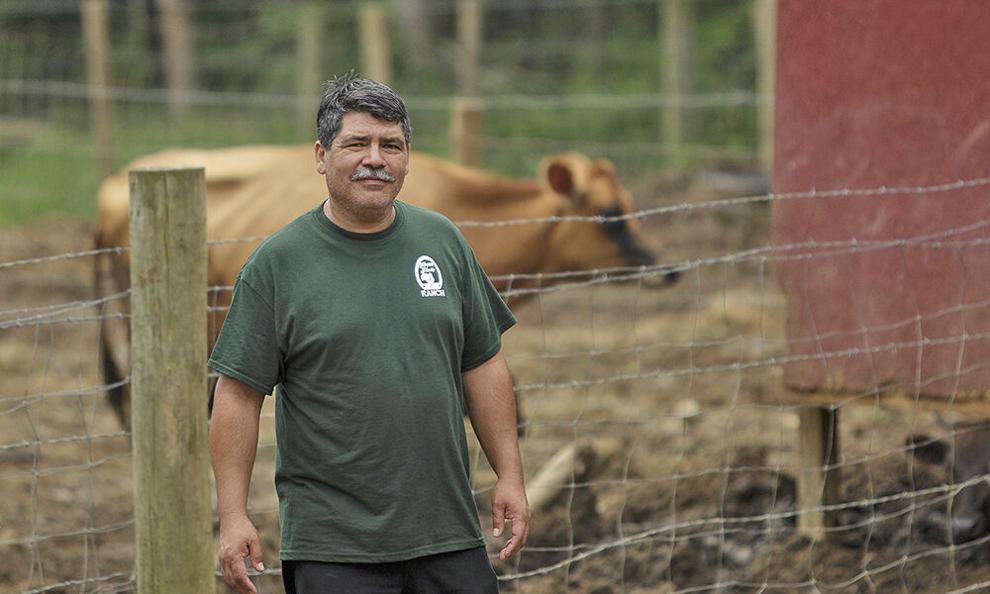 They also handle their own routes and deliveries, bringing the ranch to you to save you the mileage. "We know people have a busy week," Maria said. "We want them to be able to relax and just pick up the phone and give us a call, and we'll deliver the meat to them."
When the Pineda family first purchased the farm and moved to Fauquier County from Manassas, they had no farming experience. "We didn't have any farming experience prior to purchasing the land, but when we saw the land and the amazing view, we couldn't resist and decided to start a new project in our lives," Maria said. "We want to share this relaxing view. We want to bring people to enjoy the farm life and to enjoy our meats. Eventually, we want to have events and activities at the farm."
The Pinedas started by purchasing Angus cattle, and then pigs, lamb, goats, and eventually wagyu cattle. "We started to sell to the farmer's market," Maria said. "Then we started selling to stores and eventually at the ranch. In 2019, we decided to open a food truck. We wanted to take the food truck places as a way for people to enjoy the meat even if they couldn't come to the farm. We wanted to get to know the people of the community."
One of their favorite parts of running the farm is knowing that they are providing the best possible experience and quality of food for their customers. "We feel amazing when people come back to us to let us know they enjoyed their meal," Maria said. "One of the best experiences was when a gentleman came back to let me know that he was amazed that his 6-year-old son actually ate our food because his son doesn't like to eat anywhere, and then his son thanked us, too. I was so excited. It was the best feeling."
Happy Family Ranch had planned on opening to the public last year, but then COVID hit. "It gave us a chance to continue working at the farm and work on things," Maria said. "We're also trying to bring people to the farm to enjoy the beauty of the land. We want to have hayrides, a playground, and games for the kids and then the parents can have a hot meal at the food truck."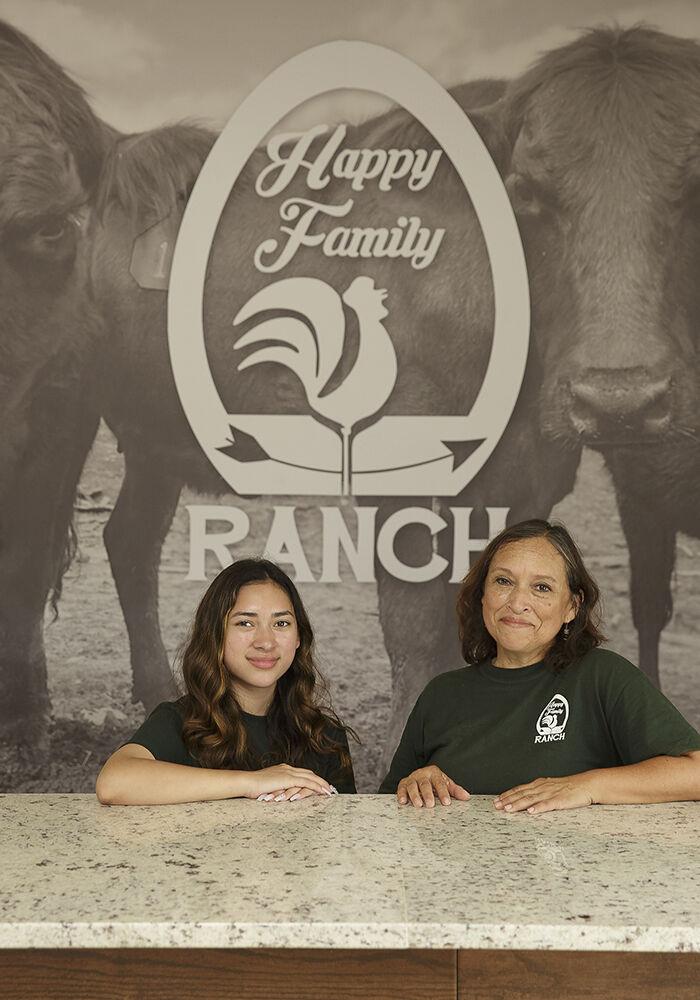 Throughout the pandemic, the Pineda family was committed to giving back. "We bought this farm because we love this county its people," Maria said. "We strongly believe that it's important to give back to the community that has given us the chance to be part of it and to show our appreciation. We fed the children of Fauquier County Public Schools at the WARF, we fed the first responders, and we donated our meats to the local food pantry in Bealeton and Warrenton."
It was a tough year for Happy Family Ranch, but instead of seeing it as a negative, the Pineda family saw it as an opportunity to continue to improve upon what they had already built. "The more difficult part is trying to be in many different places at the same time, and not being able to," Maria said. "We didn't anticipate that we were going to get very busy, but at the same time it's very rewarding to know that we are tired but happy to see that little by little we are bringing a small part of our ranch to our customers'  tables with our meats and meals."
The family originally purchased the farm because they loved the land so much. "It's like a different country anytime you go to a farm," Maria said. "It's so relaxing; You forget the heavy traffic and everything that happened while you were working during the week. We knew once we opened the farm that we would be able to share the experience of living on the farm with the community. We knew this was our chance to give back as a small business."
Happy Family Ranch offers a seasonal, rotating menu that changes about every four months. "We always keep our famous classic cheeseburger and fries on the menu because our customers love it," Maria said. "Whenever we are going to change the menu, we all get together and come up with different dish ideas.  This is the best part — trying the food. After we have decided which dishes are going to be on the menu, we practice as many times as we have to, until we are 100% sure that is exactly how we want to share it with our customers."
If you want to experience the Happy Family Ranch food truck, you can find them at the Warrenton Farmers Market, local breweries and wineries, and more. You can also expect to see a regularly updated menu. Find out more by visiting their website at happyfamily-ranch.net or by following them on Instagram at @happy_family_ranch.