Biking and running on shared-use pathways
By Jared Nieters
Summer in Virginia is an wonderful time to be outside and exercise. A growing number of residents in Virginia's Piedmont are choosing to bike and run on some of the most beautiful roads and trails in the world. As more people use these shared spaces, it becomes more important to understand our rights and responsibilities.
Bicycles
First and foremost, cyclists on roads must obey the rules of the road, and cyclists on sidewalks need to follow the rules for pedestrians. That is to say, when bikes are on roads they have to follow the same rules as cars, but when they are used on paths and sidewalks they need to operate as if they are on foot.
Cyclists need to take responsibility for their own safety and help to maintain the smooth flow of traffic. A cyclist riding recklessly not only endangers themselves and others on the road, but also damages the cyclist-motorist relationship. It is important for all users of the roads to remember that cyclists are allowed to ride two abreast, but need to abide by the rules: "When riding two abreast, bicyclists cannot impede the movement of traffic," according to the Virginia Department of Transportation (VDOT). While riding two abreast is enjoyable, cyclists should move to a single-file line when other vehicles are in the same lane of traffic, as the law requires. Additionally, drivers are required to give three feet of space when passing cyclists.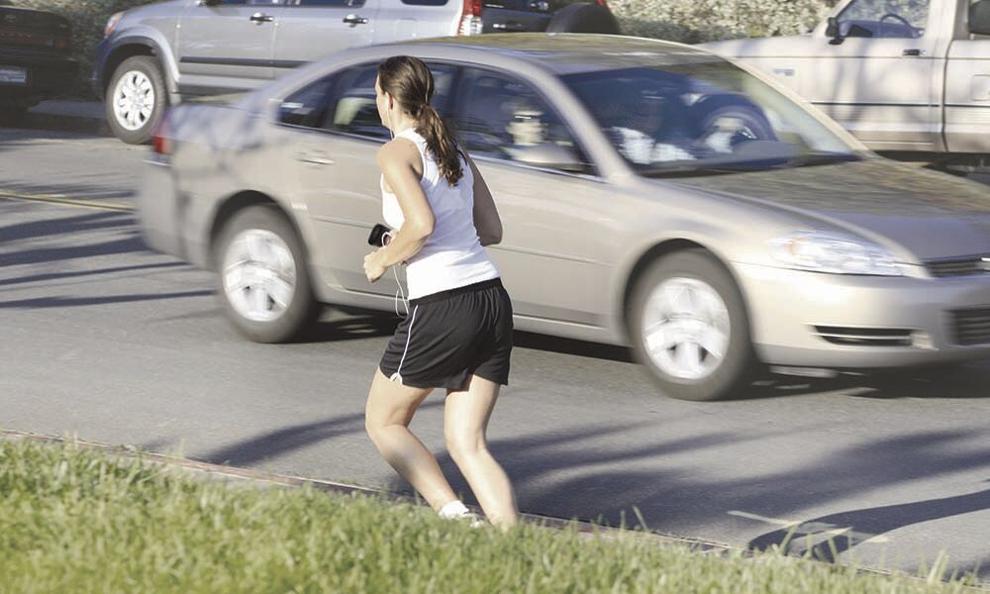 Runners function as pedestrians on roads and paths. Runners are required to stay off the road where there is a sidewalk or path. However, in Fauquier County, many roads don't offer those options. Where there is no dedicated space for pedestrians, runners should face traffic. Running against traffic affords the ability to observe and react to approaching vehicles.
Like every other user, runners are required to obey any traffic control they may encounter. This includes traffic lights and pedestrian control signals. Drivers need to remember that runners do have the right of way in crosswalks and intersections where the speed limit is below 35 miles per hour.
All bikers and runners should use common sense and take responsibility for their own safety. Wearing bright colors, avoiding the use of earphones that drown out other noise, and avoiding odd hours when possible will improve safety. Using reflective materials and flashing lights at dawn, dusk, and in the dark is an easy way to be more visible.
"Pretend you're invisible" is a good approach for anyone exercising out on our roads. In an age when drivers are more distracted than ever, don't assume you are "seen." Behave accordingly and always give yourself an "out" by having a plan of action when being approached by any vehicle. Be ready to quickly step out of harm's way if the need arises. Stepping off the road or pedaling into a driveway to make room for motorists is a reasonable way to engender a healthy relationship with drivers and ensure the safety of all involved. No workout is worth risking life and limb.
In the end, cyclists and runners are also drivers, taxpayers, fathers, mothers, daughters, and sons. Shared space should be appreciated. It is a great fortune we have access to such a beautiful area and respect toward one another.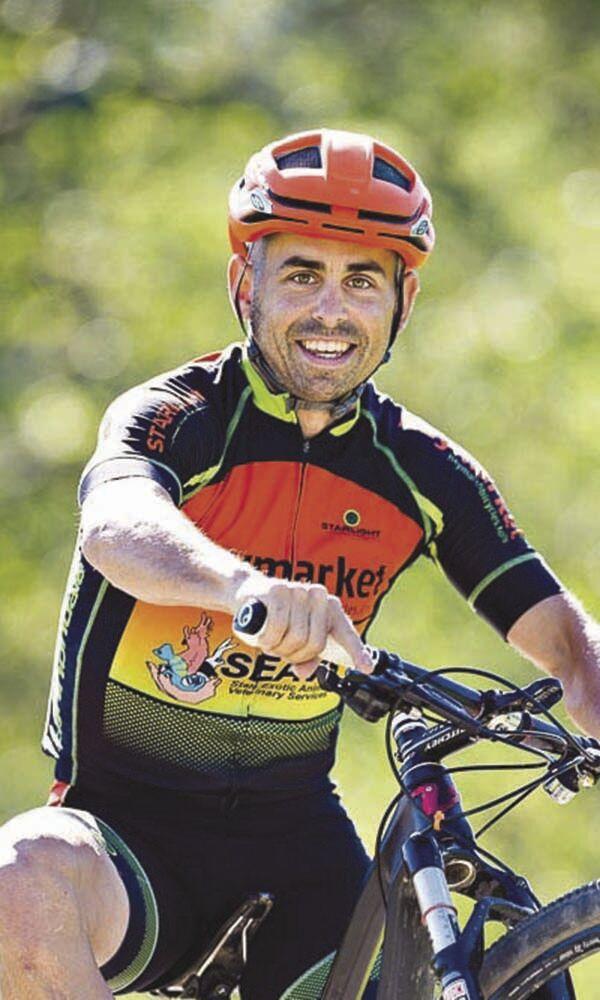 Choosing Wisely
Opt for multi-use paths when possible. The best way to be safe is to avoid cars altogether.
Drive new routes ahead of time and pay attention to the shoulders, hills, and turns.
Look for roads with long lines of sight.
Pick roads with wide shoulders.
Avoid commuter routes. Don't train in eastbound lanes during morning hours.
Try Gravel! Giving gravel roads a try will help you train on roads with few cars and where average speeds are lower.
About the Author:
Jared Nieters is co-owner of Haymarket Bicycles and founder of Mapleworks Endurance Coaching. He has won multiple national championships in cycling and now coaches endurance athletes in a multitude of disciplines. He can be reached via email at info@mapleworkscoaching.com and found on most social media sites at @mapleworkscoach.