The formula for a well-designed home
"I just bought a house. How do I make it a home?" "I'm selling my house. How do I make sure I get the best price?" "Help! I need to organize all my stuff. Where do I begin?" Interior designers deal with these and many other questions every day. For the purposes of this article, let's start with the first one: "I just bought a house…"
What color should I paint? Recently one of our Leesburg clients called us in for a consultation. When we came around to the issue of paint she had a familiar look on her face. For years she had painted every house a particular shade of yellow and felt guilty about not being more adventurous.  We can't tell you how many times we've seen this. After going through every color people invariably come back to the one they love. Give yourself permission. Why live with a color you don't like as much? After all, you just bought the house, colors with mass appeal are for when you sell. Besides, chances are everything you already have goes with that scheme.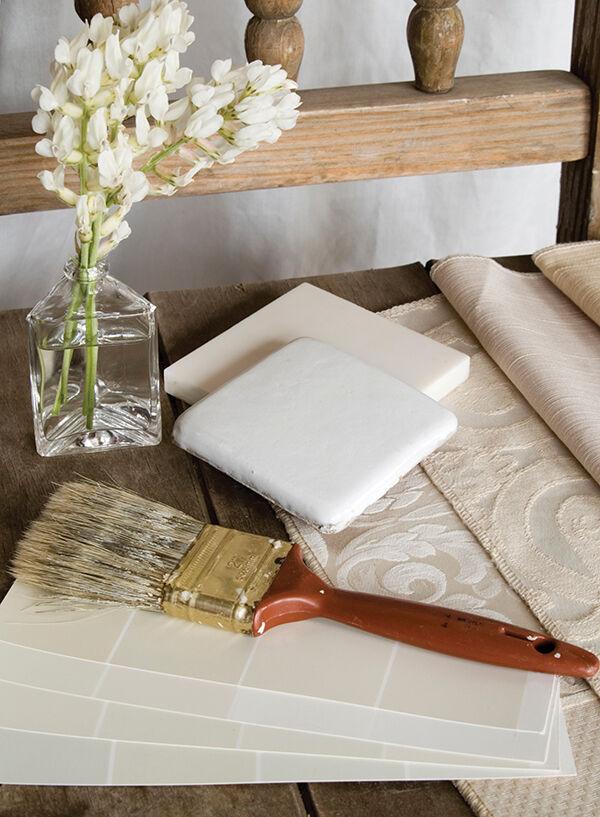 Where do I start? Surprise, it is not the paint. Most people want to jump right in with a paint color, after all there are so many to choose from. But that's exactly why we don't begin there. We can mix any color paint you like…but we can't get any color antique rug of the exact size and pattern you want. So, we begin with the items that we have the fewest options in and for most people the order is as follows:
Existing piece you can't live without.

Artwork in the style and price range you're comfortable with.

Statement rug, which is really a painting on the floor.

Signature lighting.

Upholstered furniture and casegoods.

Window treatments and hardware.

Accessories and other soft goods.

Paint.
Obviously that order can be shuffled a bit, but a specific shade of paint is going to be farther down the list than, say, wallpaper.
How do I decide on a furniture layout? We have "rules" for each room, for example in a bedroom the bed should typically be located at the farthest sightline from the door. In general, we construct a scale drawing of the room (you can use graph paper to approximate). Once we have that, we make little templates of each of the pieces of furniture and consider the paths that people and animals will take through the room. Where will people enter and where will they exit? Will they need access to a switch, socket, built-in? Leaving an adequate path to each of these areas, we then work from the largest pieces of furniture to the smallest. Always consider what the intended use of the room is. Is there a chair that needs a table for someone to put down a glass or a cellphone? Will the ottoman need to be able to be moved to another area frequently? Once you have a layout template, keep the pieces. Someday when you consider flipping the whole room around your back will thank you for being able to make sure it's possible first.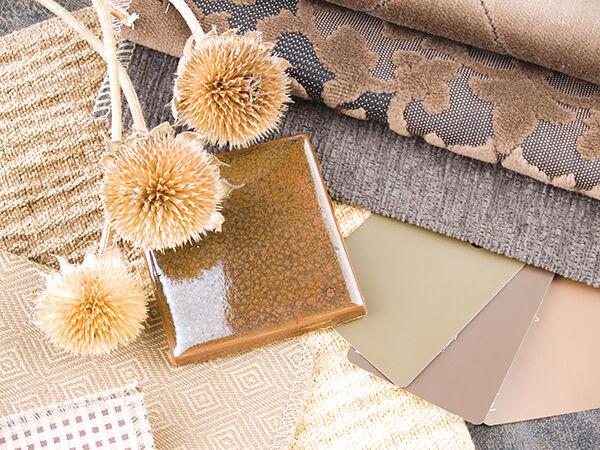 Every case is individual, but don't feel discouraged. The average person is not out of boxes for a year and typically people spend five years decorating after they move in. Even a professional such as I might still have yet to hang all our window treatments…
Why doesn't my home look like one of those magazine homes? It depends on the magazine, but the answer is rarely because they are filled with high end goods. The truth is that we all have a problem with clutter. Beautiful pieces used simply was a mantra of ours for a long time. In the same way that black and white photography can turn a busy scene into fine art, eliminating the excess "stuff" that we all have is the number one way to move towards that magazine look. Understanding that it is not practical to live in a stylized box for most people we always attempt to add hidden storage solutions to every room. Once you have a place for everything all you need to do is keep everything in its place. Easy as long as you don't have children, pets, or unruly guests.
---
About the Author
Yaron Linett is the Principal Designer of Formal Traditional, a full-service design firm located in Warrenton. To submit your own interior design questions, drop him a note at yaron@formaltraditional.com or visit www.formaltraditional.com.