What will give you the biggest return?
By Bryan Garcia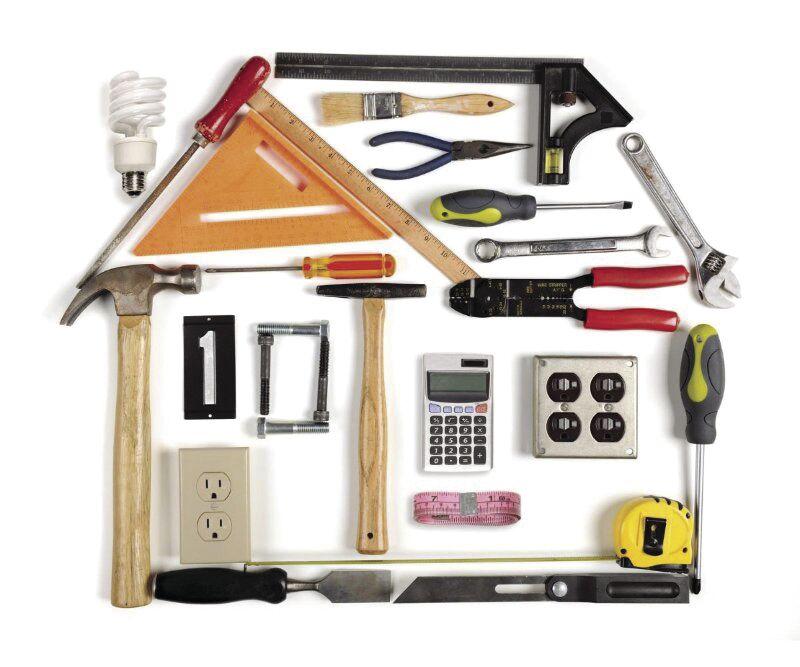 There are lots of ways to improve your home and increase its value when it's time to sell. However, before you launch into renovations—and the costs associated with them—you should first ask yourself why you want to upgrade. Here are three questions to consider.
Do you want to upgrade or remodel for your own enjoyment, and plan to live there for awhile before selling?
Do you want to upgrade because you are ready to sell and there are things in your home in obvious need of repair or updating?
Or, are you ready to sell and hoping some upgrades will be an investment that will bring you more value in sale price?
I will start by saying, regardless of which scenario applies to you, there are very few home upgrades that will bring 100 percent return on your investment. According to the 2017 Cost vs. Value Report, published by Remodeling Magazine, the resale value compared to the job cost for midrange and upscale home projects has a cost recoup (estimated percentage of return on original job cost) of an average of 50 to 80 percent, depending on the project and the geographic location of the home (this report can be found at remodeling.hw.net).
Project cost recoup can depend on materials and labor. Labor-intensive jobs hold less value, while those based mostly on materials, like a front door, get a better return. Of course, any job you can do by yourself will save in labor costs and give you greater return.
Geographic location makes a difference too. Upgrades that improve energy efficiency in the home will bring more value in colder states, while a backup generator may be a deal-winner in coastal states prone to hurricanes. According to the Remodeling report, the only projects that will bring a 100 percent return or more to the DC Metro area are front door replacement, garage door replacement, and attic insulation (158 percent). A major kitchen remodel may yield 58 percent and a bathroom remodel 60 percent.
That said, it doesn't mean home remodeling projects won't bring value to your home, it just might not be in the form of a total dollar-for-dollar exchange. The cost in the first scenario above may not be recouped fully in home sale price, but could provide long-term savings and benefits to your lifestyle while you live there.
For example, a kitchen or bath remodel will undoubtedly add joy and value to your daily routine while an appliance, window, or utility upgrade can save on energy costs. Indoor and outdoor living space, like a patio/deck or recreation/theater room can provide endless hours of entertainment and save on going out. An in-law suite or bedroom addition can save on rent elsewhere. All of these upgrades will still add value to your home when it is time to sell.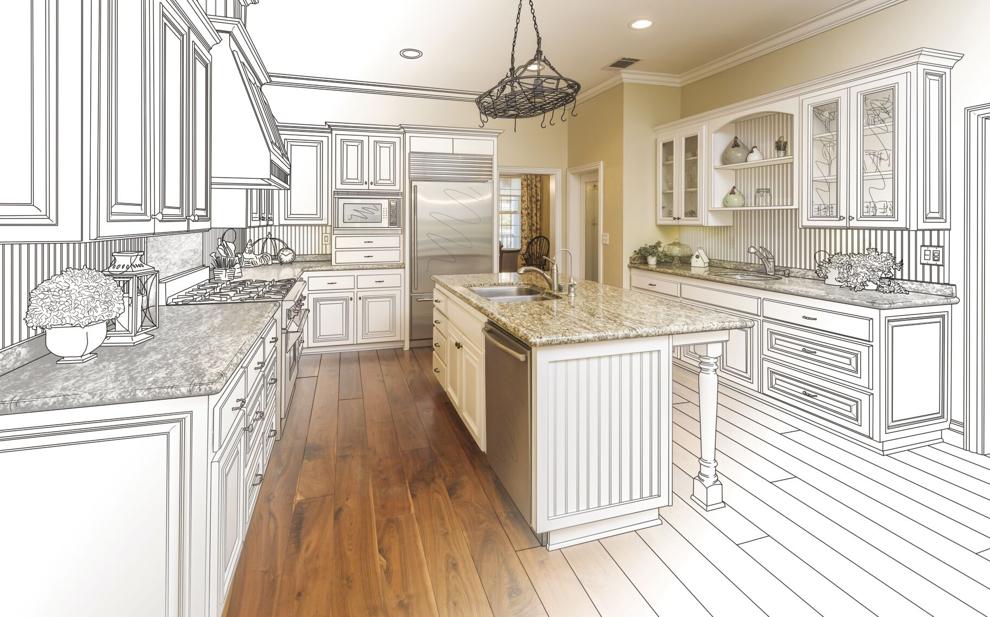 Updating things in need of repair like roofs or siding, or remodeling dated kitchens and baths may not bring full return either, but in some cases, NOT doing them could hurt the sale of your home, especially if comparable homes have these features already updated. If your home sits on the market for a while due to competition, you may end up selling for less than you hoped.
So, how do you know what upgrades are best for your home, and in the end will provide the biggest bang for your buck?
National and regional statistics vary, but here in the Haymarket area, based on my experience as a REALTOR®, the homes that seem to generate the most interest and sell the fastest at or near asking price are the ones with updated kitchens, updated bathrooms and extravagant outdoor/indoor living spaces. These homes will compare favorably to those with dated kitchens and baths, which translates to added expense for buyers when looking at resale homes.
The upgrades in kitchens that seem to impress buyers the most are new appliances, granite or solid-surface counters,tile backsplashes, and trendy light fixtures. The color and style of cabinets really depends on buyer preference, so updating to the latest cabinet trend just to sell isn't always necessary.
It's the same with bathrooms. Upgraded vanity surfaces, new fixtures, and updated lighting go a long way and can be enough if the existing shower, tile, and flooring is in good condition. A seamless glass shower door upgrade is also an impressive upgrade, but expensive.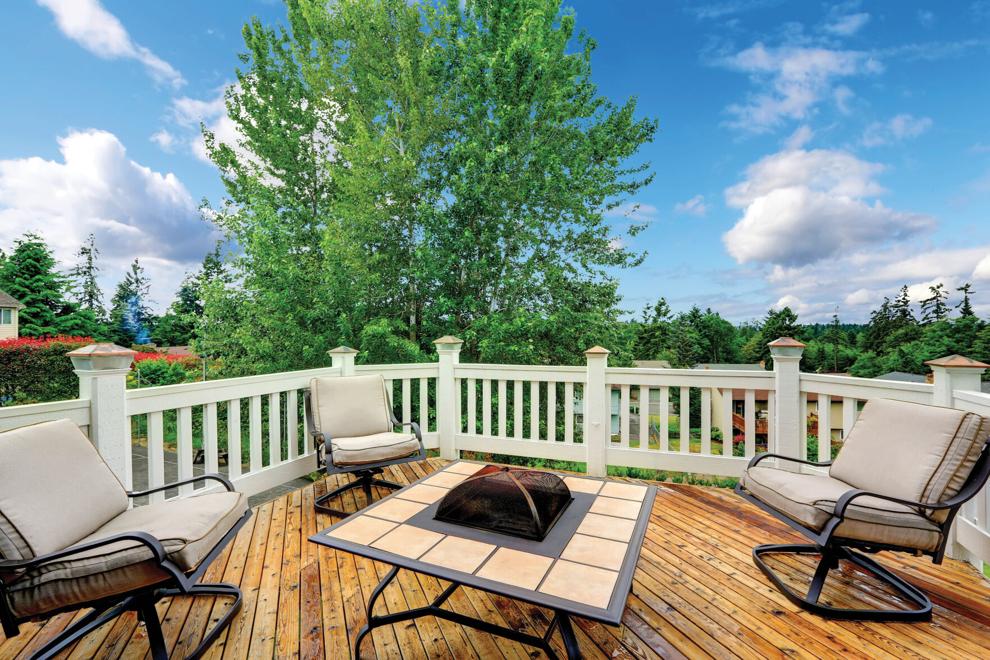 Many of the buyers I work with in this area really seem to want the indoor and/or outdoor recreation wow factor. They look for basements that are not only finished but provide entertainment options like bars, home theater, and recreation rooms. Outdoor living space with decking and patio, built-in fire pits, and grill stations will bring buyers back for a second look.
All of these can be costly, so do your research on materials and design, get a few quotes, and be sure you will enjoy the upgrades while you are in the home. If you are planning to sell, talk to a REALTOR® about recent home sales near you and the comparable features. A knowledgeable REALTOR® can give you a good idea of what renovations are worth it, and which ones may not be necessary to sell.
Aside from actual updates and renovations, the most important thing you can do to add value to your home when you are ready to sell—especially if budget is a concern—is to prepare it properly. This may mean renting a temporary storage unit to declutter: remove excess furniture, knick knacks, and overflowing closet and garage items. Freshen up rooms with paint, clean carpets, and make sure all bathroom tile is free of mildew. Lower cost upgrades like light fixtures, throw rugs, decorative pillows and shower curtains/towels go a long way too.
Writer's Bio
Bryan Garcia is Principal Broker at EXIT Heritage Realty, 15030 Washington Street in downtown Haymarket. Bryan and his staff of professional real estate agents and support team have been serving the western Prince William County area since 2003, when he originally launched Heritage Real Estate with his mom, Cheryl Garcia, then Principal Broker. You will find the crew each Haymarket Day handing out teal balloons and free, cold water bottles to passersby. See the EXIT Heritage Realty advertisement in this issue. You can reach Bryan Garcia at 703-517-2574 or download his Mobile Business Card by texting GARCIA to 85377.