With four children and an assortment of farm animals, Loud House Farm is the realization of Chelsea Tippett's childhood dream.
By Ed Felker
Photos courtesy of the Tippett Family, Instagram@loud_house_farm
Family photo by Ed Felker
"It's how we show our love! In the Loud House! In the Loud House!"
— From the theme song from the animated series, Loud House
Chelsea Tippett and her husband J.B. didn't grow up farming. But when Chelsea was a little girl, she enjoyed spending time at her maternal grandparents' Hereford cattle farm in Texas. "I loved being there," Chelsea recalls with a smile. "It was honestly my favorite place on earth." Some of her earliest memories were watching her grandparents work and sweat to keep up with chores at "NanaPoppie Farm," something they did while also working other jobs five days a week.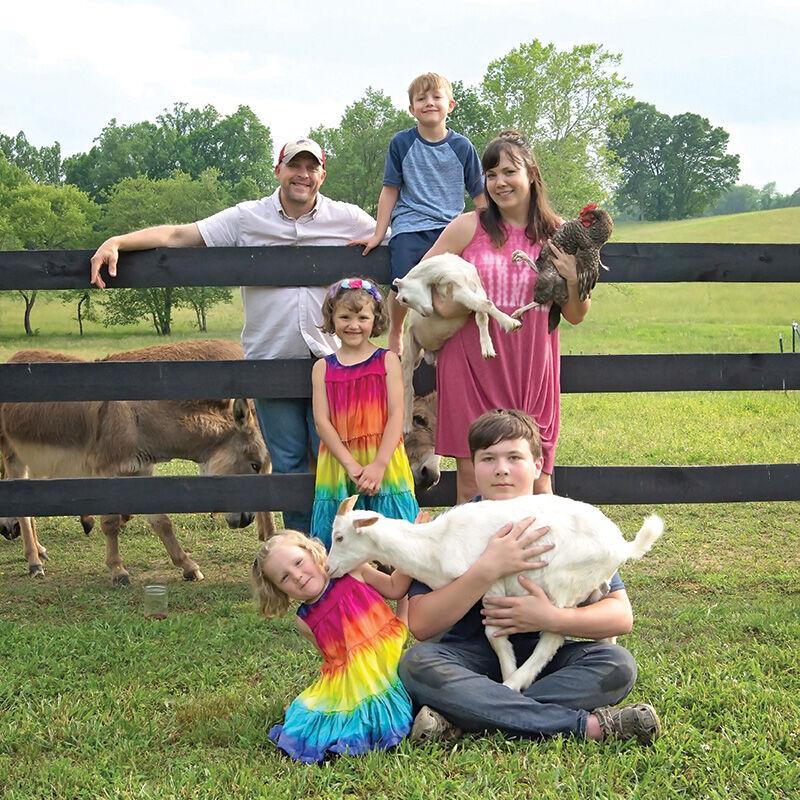 NanaPoppie Farm is now gone, sold in 2015. But the powerful impression from Chelsea's time there remained. "I am positive that my experiences on their farm had a hand in my desire to live a similar life," she said. And in late 2017, with their four kids – Hudson (13), Harrison (7), Hadley (6) and Harlow (3) – the Tippetts closed on a long, narrow, 15-acre slice of land off a peaceful road near Orlean, Virginia, and began to do just that.
There was a lot of activity in their new home, which they named "Loud House Farm" after a song in a cartoon the kids love (and no doubt from the general volume in the house). As a lieutenant colonel in the Pennsylvania National Guard and varsity lacrosse coach at Fauquier High School as well as their county's rec team, J.B. is on the go quite a bit. Chelsea works part-time as an International Board Certified Lactation Consultant for Novant Health, but a flexible schedule there gives her the opportunity to spend time working outside around the farm. So they began to add the necessary farm things: Animals. Loud House Farm was about to get louder.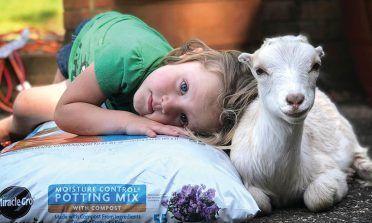 Chelsea had wanted miniature donkeys since she saw an ad for them in the paper nearly 20 years ago, so as soon as the fence was up they brought in three geldings, Ash, Chinquapin, and Hickory. The minis are strictly pets, but they bring the family much joy.
They started with 15 chickens in a coop with a run, but let them free range daily. They recently acquired several black copper maran eggs which hatched last month, so the egg business is growing. The middle children, Harrison and Hadley, help collect, wash and sell the eggs. As members of the Piedmont Farmers 4H Program, their age group is called the Cloverbuds.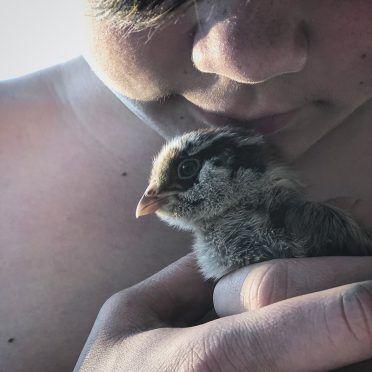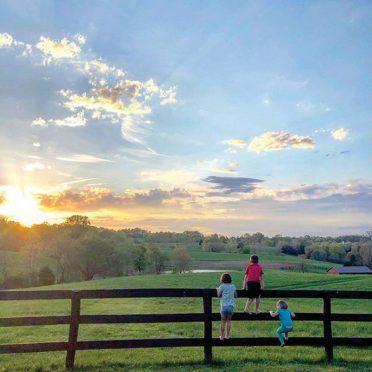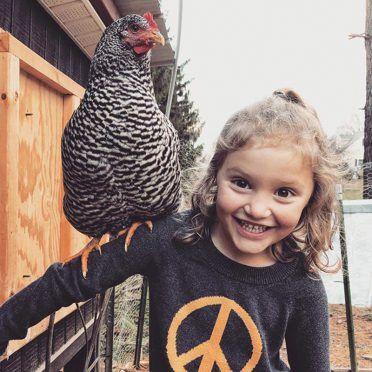 Chelsea added guinea hens that roost with the chickens and help with tick control. "But they just run around the yard screaming for no apparent reason," she added.
They raised two Berkshire hogs last spring and had them processed in the fall. "Raising pigs was a wonderful experience," Chelsea said. "Even though with a combined hanging weight of almost 650 lbs I was sure they were going to eat me before I ate them!" She hopes to get more to raise for meat, and perhaps eventually have their own sow for farrowing in the future.
Hudson, the oldest, is a member of the Fauquier County 4H Program in the "Beef & Boer" Club, and takes care of the Loud House Boer goats. At age 13, he is learning great lessons about responsibility, waking up early, and staying up late. "Honestly, having living creatures relying on you for their every need when you're that age is quite the learning curve," Chelsea said. "I think all kids should have the opportunity to participate in some sort of agricultural program while growing up."
In May, Hudson showed two goats at the 4H Show and Sale. He received Champion Junior Novice Goat Showman, First and Third place for the Market Goat division, and First place in the Pen of 2 category. Both goats sold at the auction, which was very hard for Hudson, but he said he'd do it all over again. "There were tears and lots of frustration," Chelsea said. "But it was mostly fun and incredibly enriching."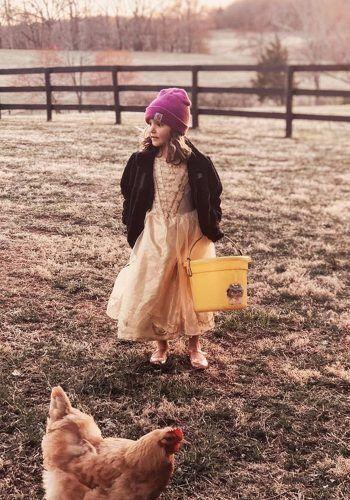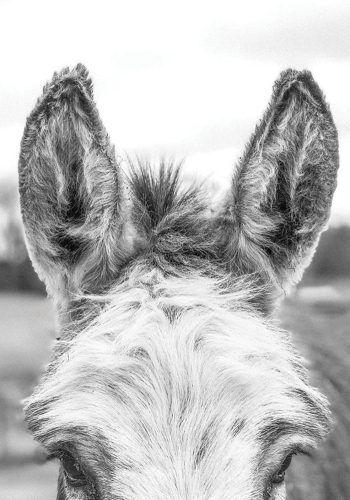 There are bourbon red turkey poults coming soon. Garden beds are being planted with tomatoes, peppers, squash, radishes, greens, herbs, and flowers. Future plans include a few sheep down the road, and bees. Chelsea's stepdad keeps bees and has been teaching her the basics. Her paternal grandfather also raised bees and always had his own honey. "Every single time I visited, I'd have a few spoonfuls," she said. Next year, they will take a beekeeping class and are looking forward to starting their own hives.
Apart from chickens, which they raised at a previous home on only a quarter acre, all of this is new to both J.B. and Chelsea. Always an animal lover and natural care taker, Chelsea even worked at a veterinary clinic for several years in high school and college. But neither of them had ever owned donkeys or hogs or bees or goats.
When tackling something new, Chelsea researches what's required. Whether it's a chicken coop or a fence system to separate livestock, "I dive in," she said. "I find what I want and send it to J.B. and we figure out a way to put it together in a way that suits our needs."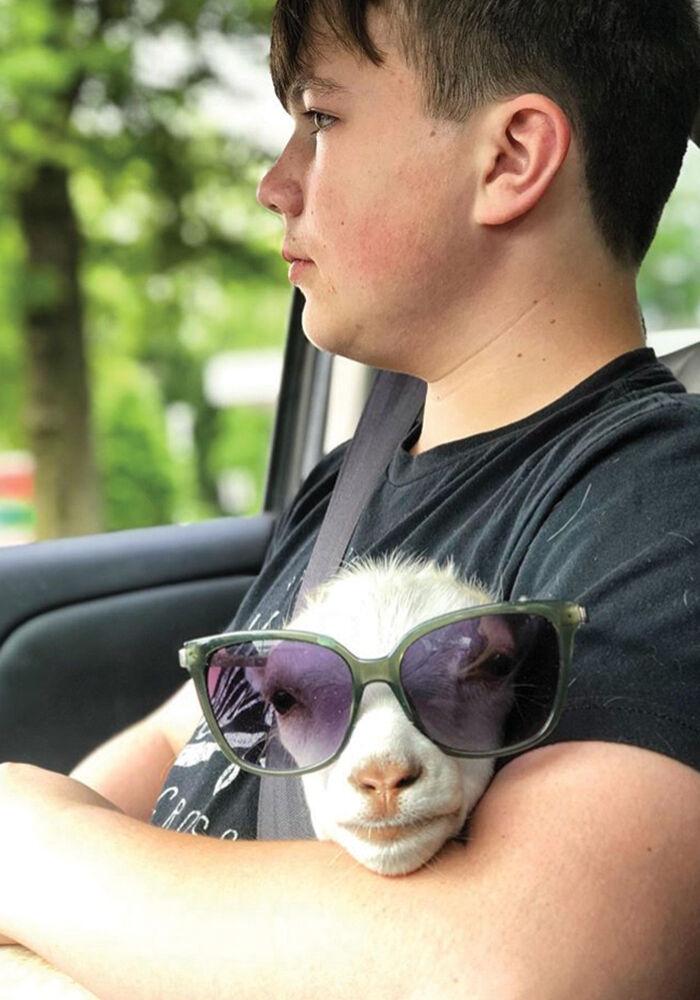 It's in this half-methodical, half-chaotic way that Chelsea and J.B. have built their farm, and their family. The four kids with 'H' names are learning where food comes from and how to work, how to contribute. And they're making lifelong memories, just like Chelsea did in those formative years visiting her grandparents' farm in Texas.
And speaking of those memories, at the north end of the long driveway a metal sign stands along the road marking the entrance to Loud House Farm. The sign is a gift from Chelsea's grandparents, Nana and Poppie, who brought it and the post it hangs on 1,300 miles from Texas. The post, still caked at the bottom with dirt from when it was dug up, is the same one that held the sign for NanaPoppie Farm all those years ago. Now that layer of dry Texas caliche is forever mixed with red Virginia clay, a fitting homage to the very roots of this busy, happy, loud house.