Women of all ages soaring to new heights
On Saturday, June 24, the Warrenton-Fauquier Airport will be offering complimentary airplane rides from 9 a.m. to 4 p.m., thanks to the vision and initiative of Women Can Fly (WCF). This volunteer organization consists of pilots and aviation enthusiasts with a shared ambition to help women of all ages realize their dreams of flying professionally and recreationally.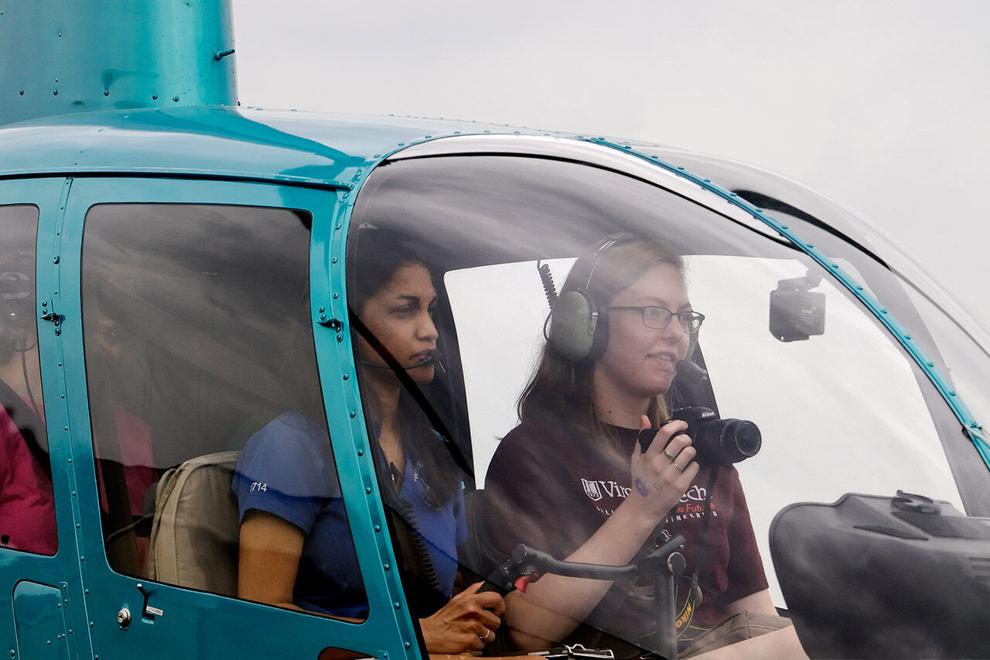 WCF flights are guided by a variety of volunteers, from flight instructors to commercial pilots to licensed pilots who fly simply for the enjoyment of it. Visitors are also treated to a wide range of aircraft. Last year's event included Cessnas, Piper J-3 Cubs, high-performance single-engine planes, a twin-engine Beechcraft Baron, and even a Robinson R44 helicopter. Flights are approximately twenty minutes long and give passengers the unique opportunity to see Fauquier County from a bird's-eye view. On a clear day they can also see the ridges of Shenandoah National Park in the distance. The event still takes place in inclement weather, offering visitors the chance to attend preflight briefings and meet with exhibitors.
Over 130 girls and women, ranging in age from eight to 89, were able to fly during the course of one day at the 2016 event. Including the many accompanying families and fellow aviation buffs observing the flights from the ground, the turnout usually amounts to several hundred attendees. "We attract people with a wide range of backgrounds and motivations—those looking for a new career, those looking for a new adventure, and even just those curious to see what goes on at their local airport," said Event Coordinator Sarah Patten.
This is the second year Patten has organized WCF, though she has participated in the event since it started in 2013. Currently working as an air traffic controller at the Potomac TRACON in Vint Hill, she has extensive flying experience and enjoys offering flight instruction in her spare time: "I have been flying since I was seventeen and have worked just about every odd job in aviation. I am also getting ready to start building a plane."
Patten's involvement with WCF is largely motivated by her own life trajectory, which she recalls with appreciation and encouragement. "General aviation has been such a positive thing in my life. It has taken me places and given me opportunities I never would have expected," she explained. Knowing that women comprise only six percent of the pilot population, Patten also endeavors to improve this statistic, being a catalyst for change and a role model for aspiring female aviators: "I'd love to show other women and girls that aviation is open to them too."
Fulfilling its mission to get more females behind the controls, WCF has a proven reputation for shaping futures by demonstrating the exhilaration of flight. "One of the best parts of the day is seeing the huge smiles as the passengers depart the planes after their flights," remarked Patten. "It's really rewarding to hear so many girls express their excitement about flying. We've seen a number of participants go on to start flying lessons and even pursue careers in aviation."
Whether your goal is learning to fly, sharing a passion for aircraft, or supporting a great cause, visit www.womencanfly.com to learn more about WCF and to sign up for flights. The organization also welcomes new volunteers to pilot the planes and participate in ground activities. Those interested can register through the website's volunteer page. For any additional information, please contact Sarah Patten at sarah.patten@gmail.com.