Warrenton's Sean Burch: mountaineer, explorer, filmmaker, author, and inspirational speaker
Photos (c) Sean Burch 2021
"I was living in Oakton, had a good job, traveled around the world, and worked in construction dispute resolution," Sean Burch of Warrenton said. "I got to travel a lot. I've always been into traveling. I had a house and a girlfriend and thought I was living the life."
It was during this time, Sean found out that his grandfather was dying and went to see him. "I always looked up to my grandfather growing up. He spoke four languages, skied until he was 86 years old, he was a World War II Veteran, and had lived near the Arctic Circle while in the U.S. Army," Sean said. "He said there were so many things he wished he could have done. I was shocked because he had traveled and worked in jobs around the world and done so much. He told me he didn't want it to happen to me and it didn't hit home until he passed away."
Sean had a dream of becoming a mountaineer and trying to summit Everest. "I was intrigued with the books about it and doing it the old school way, by just climbing the mountain on my own with no supplementary oxygen support," he said. "The books were so well written about the hardships. I decided then and there I was going to climb Everest. I spent four years training on other mountains, including summiting Shishapangma, an 8000m peak in Tibet with a climbing partner. That's when I knew I was ready to go to Everest alone and try to climb the mountain. I was fortunate to make it to the summit and down, though I did almost lose my toes from frostbite."
Sean ended up being the first Virginian to ever summit Mount Everest. "It wasn't an easy expedition by any means," he said. "But after that, I figured if I can do this, what else can I do?"
After returning to the real world, Sean had few revelations. "I always thought if I get to the top of this mountain and get back down alive, then I will be happy," he said. "I came down and was riding that high for two to three months, but all of the problems that people go through were still there within me. Climbing a mountain, no matter how stupid or crazy is not going to make a difference in your life. It's going to be up to you to make a change."
Winter 1st Ascents Expedition in Mongolia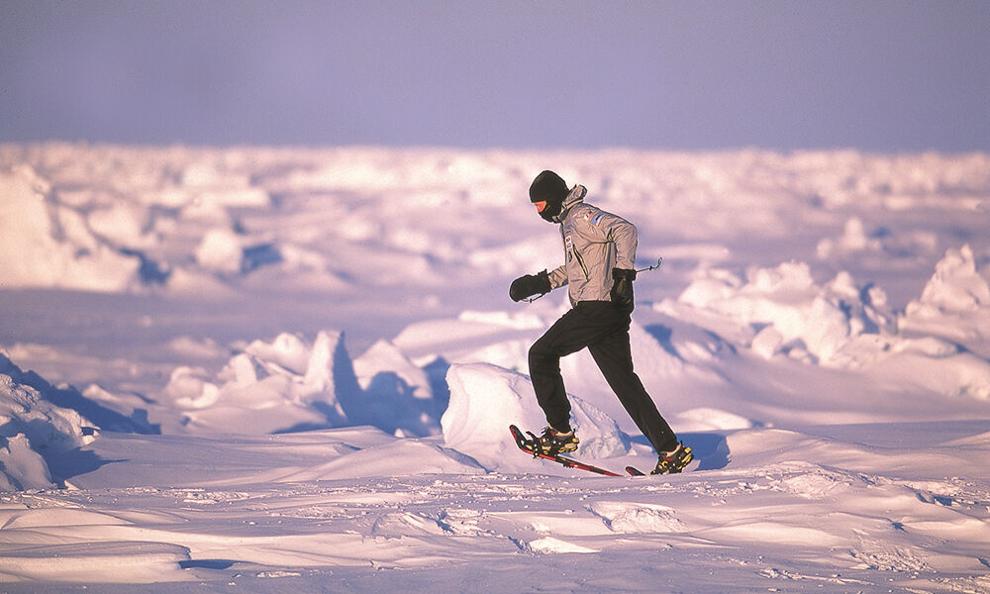 Training in the North Pole
Now, Sean Burch is a filmmaker, explorer, and conservationist holding eight world records spanning six countries and five continents, winner of National Geographic Channel's Ultimate Survival Alaska TV show, founder and principal of Khumbu Productions, and author of the acclaimed self-help book and program Hyperfitness®.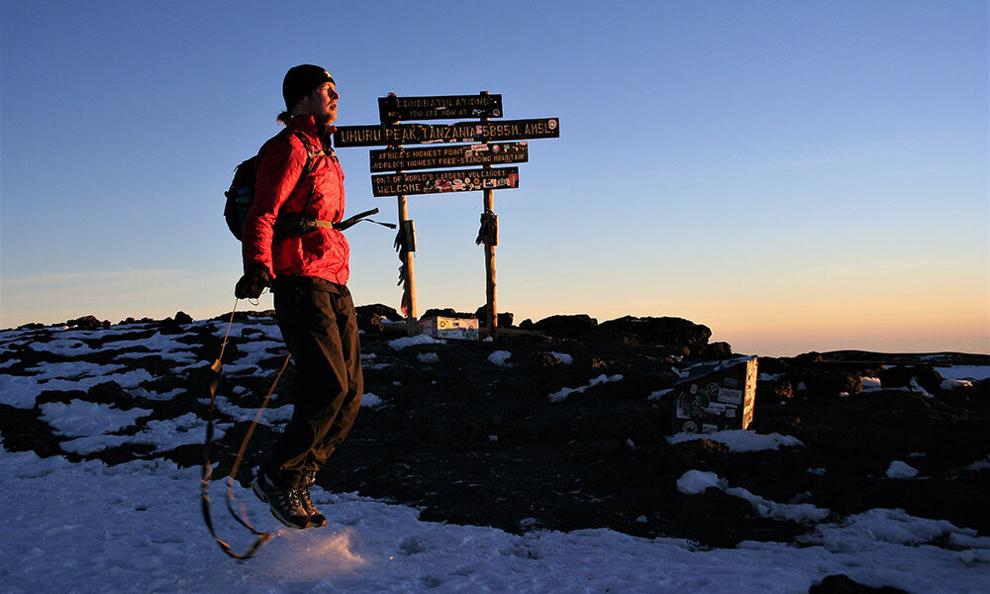 While Sean is a lifelong resident of Virginia and he and his family have called Warrenton home for almost 15 years, his career and interests have taken him all over the world. One of his most recent accomplishments is The Icefall Doctor, the first film in a three-part documentary series on the Khumbu Icefall and the Icefall Doctors of Mount Everest, Nepal. The Khumbu Icefall, located between the Everest base camp and the higher camps, is the most treacherous part of the Everest climb, risky because of the constant danger of large ice walls and seracs collapsing, and huge crevasses. The Icefall Doctors are Sherpa climbers that have expertise in carving out and securing routes through this section for climbers. "The Icefall Doctors are the most important part of the Everest climb," he said. "I first met the Sherpas in 2003. I was always fascinated by them and started to learn their stories. I felt like their stories needed to be told, so I decided to tell it myself."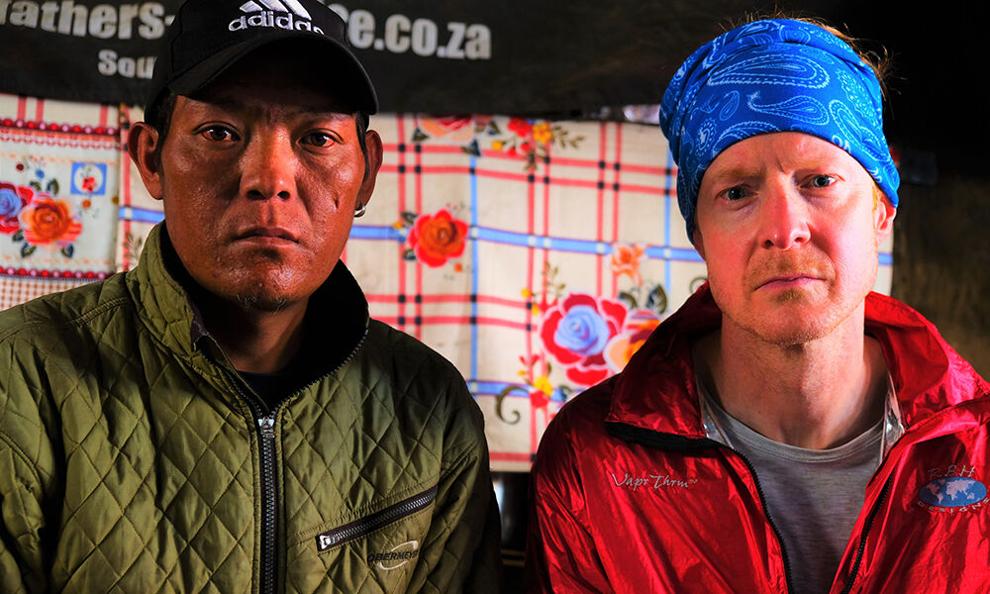 Sean with Ngwang Sherpa, eldest son of Angnima Sherpa and a subject in documentary series.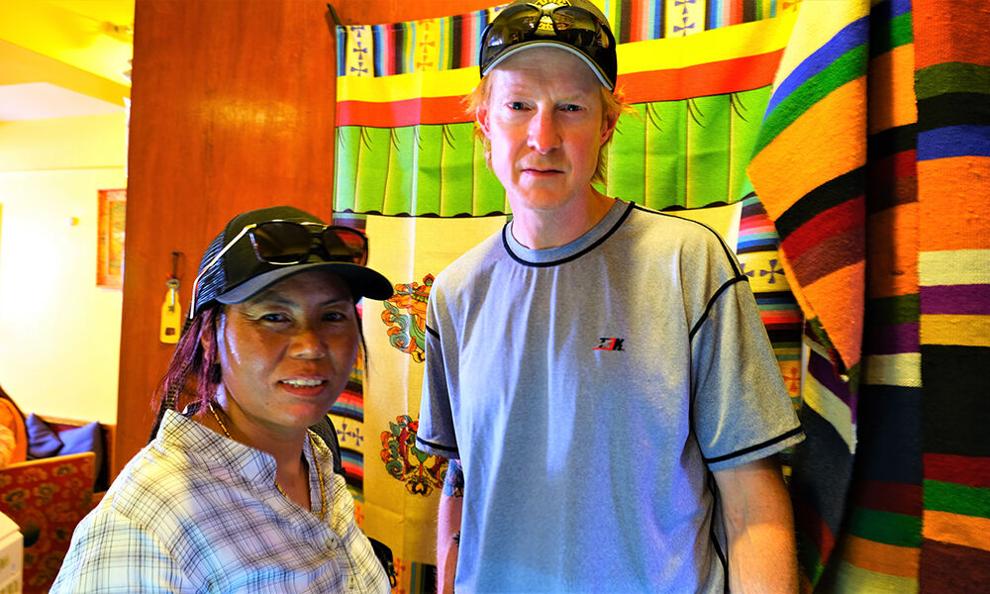 Sean with Furdiki Sherpa, daughter of Angnima Sherpa and a subject in documentary series
The goal of The Icefall Doctor documentary series is to show the importance and courage of the Icefall Doctors, bring to light their way of life, and help rebuild Angnima's home where his youngest son now lives. "Every time I was with those family members, they were the nicest people. They were so generous, open, and good-natured," he said. "They speak both Sherpa and Nepalese, so there's usually a language barrier, but I'm used to that traveling around the world. So I learned to use body language, and sound out sentences more slowly and use shorter phrases for us to communicate."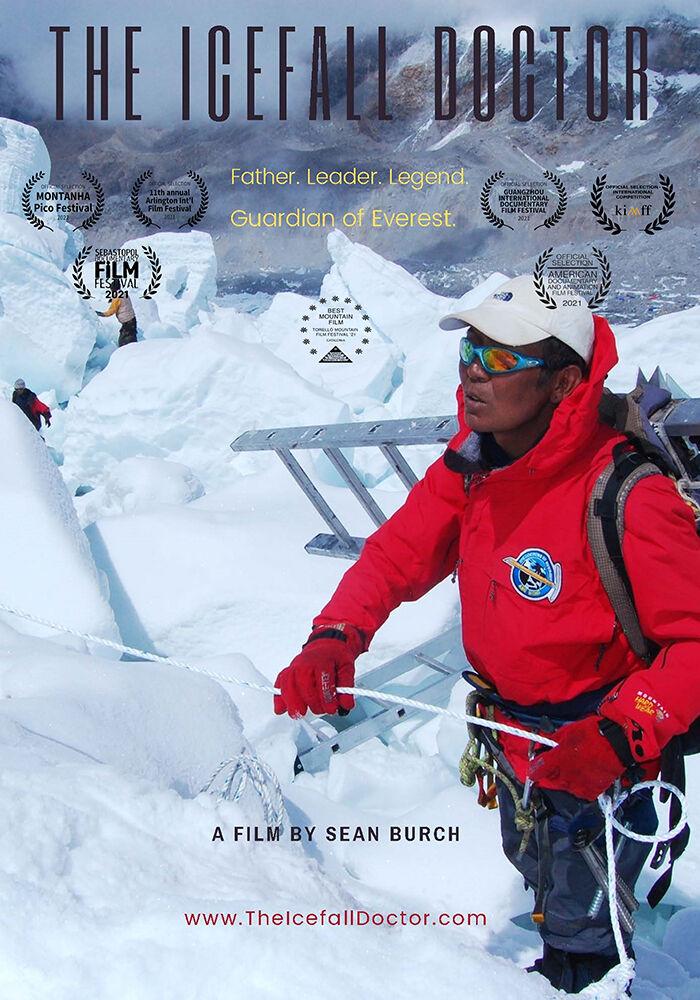 When Sean returned from Nepal, he met with the ambassador to Nepal in D.C. "For over ten years we received unprecedented access by the government of Nepal never before given to a production crew to film the Icefall Doctors, as well as support from the Embassy and Ambassador of Nepal," he shares on his website. Sean's proudest success was being named Goodwill Ambassador to Nepal by their government for his humanitarian work in their country.
After getting burned by a number of production companies and networks for years traveling back and forth to L.A., Sean decided to start his own production company, Khumbu Productions. "My favorite movies are ones you can reflect on and that will change or enhance your life in a positive way," he said. "My intention is to get out there and build something that will enhance people's lives and make them better people inside and out."
The Icefall Doctor has now been featured at several film festivals and, most recently, received The BBVA Award and Silver Edelweiss for Best Mountain Film at the prestigious 39th Annual Torello Mountain Film Festival.
When he's not creating award-winning documentaries with his production company, Sean spends his time as a personal development and leadership specialist for Fortune 500 companies and institutions around the world. "The beautiful thing about life is you're never too old to keep learning," he said. "I hope I have things to say that can help people. I build programs that are centered around mental strength and add in nutrition and fitness. I try to bring knowledge and experience. I think the expertise part really matters."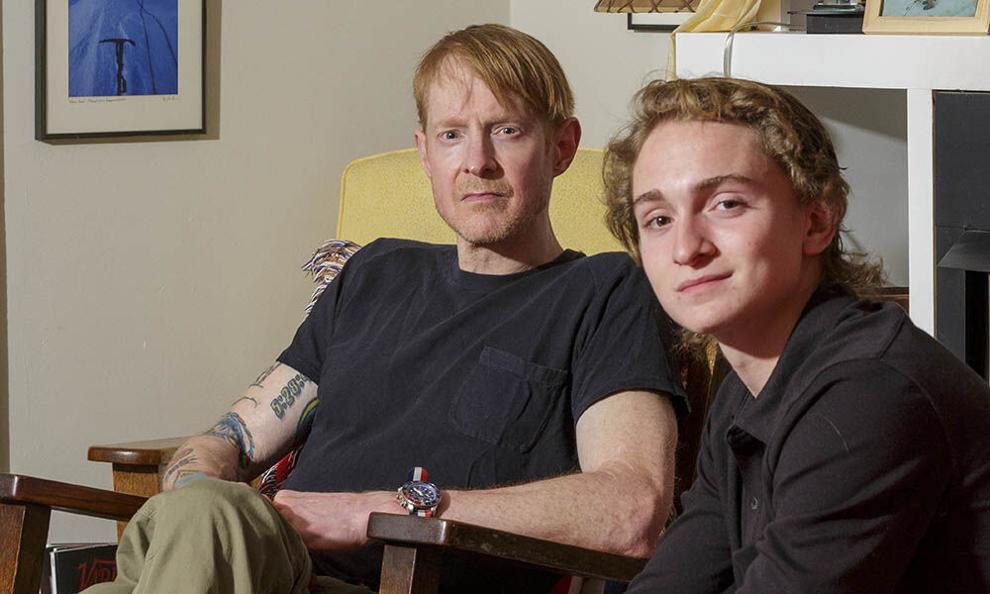 As for his plans for the Fauquier County community, Sean is interested in introducing wellness initiatives. "It has to become a lifestyle," he said. "Each individual needs to focus on their own being. They have to take it into their own hands. A lot of the things you can overcome in regards to fitness begin with walking. When I start any program with any company, I always start by walking. I find that when a group gets together, you're more accountable for your actions."
Sean's ultimate goal? "I'll always try and keep learning to become a better person and to help others try and improve their lifestyle and mindset," he said. "I want my son to always respect me, the principles and ethos in which I live by, and be a role model for him. And the day I die, I want to know I have lived a full life."