Cuyler McCorkindale just might have the answer
By Jaya Patil
 Cuyler McCorkindale was born in a number of places, and I'm not talking about straddling state lines. Thinking traditionally, Cuyler was born in New Jersey and moved to Upperville, Virginia at six years old. In some sense he was also born on the rugby fields throughout Fauquier County and Christchurch, New Zealand. From a chance beginning all the way to signing a contract with Rugby United New York, McCorkindale has met enough goals in his 22 years to fill a lifetime. While life can be quantified by milestones, the most extraordinary measurement in Cuyler's life is his optimistic tenacity and authenticity. Reading up on the rugby greats, many of whom have careers older than McCorkindale himself, I found that Cuyler has the wisdom and heart characteristic of someone twice his age and there is a lot to learn from this former farm kid.
Cuyler's introduction to the sport of rugby, along with his first rugby ball, came from England—in the form of a family member who lived and played rugby across the pond. Throwing a football around like it was a rugby ball that first day, Cuyler felt an interest and ran with it. Thanks to the diverse activities available here, Cuyler was able to explore rugby with the Prince William Youth Rugby Football Club (PWYR). He quickly earned a varsity spot as a freshman at Kettle Run High School. When asked about his favorite memory of Fauquier, Cuyler says that it was on the field of Marshall's community park where he played his first rugby game. Cuyler "never had fun playing any other sports" the way he did playing rugby. Although dedicating himself to the game was not without cost.
Having played on the PWYR club for 3 years, Cuyler's talents were recognized as valuable across national lines and he was invited to join the Crusader's International Academy in New Zealand. Cuyler signed up for the program's longest stay of 5 months, during which he learned extensively about the game and honed his skills in the professional environment of New Zealand's premier rugby team. While he says the formative experience "pushed [him] to grow into a better player… [and be] a more responsible person," his mother, Susan McCorkindale, notes that the tradeoff was "[missing] his high school graduation and all the parties everyone looks forward to." Losing his high school graduation ceremony is just one of the many sacrifices Cuyler has made ever since he fell in love with rugby, but he has every intention to "[be] the best player that [he] can be" when it comes to doing his favorite thing.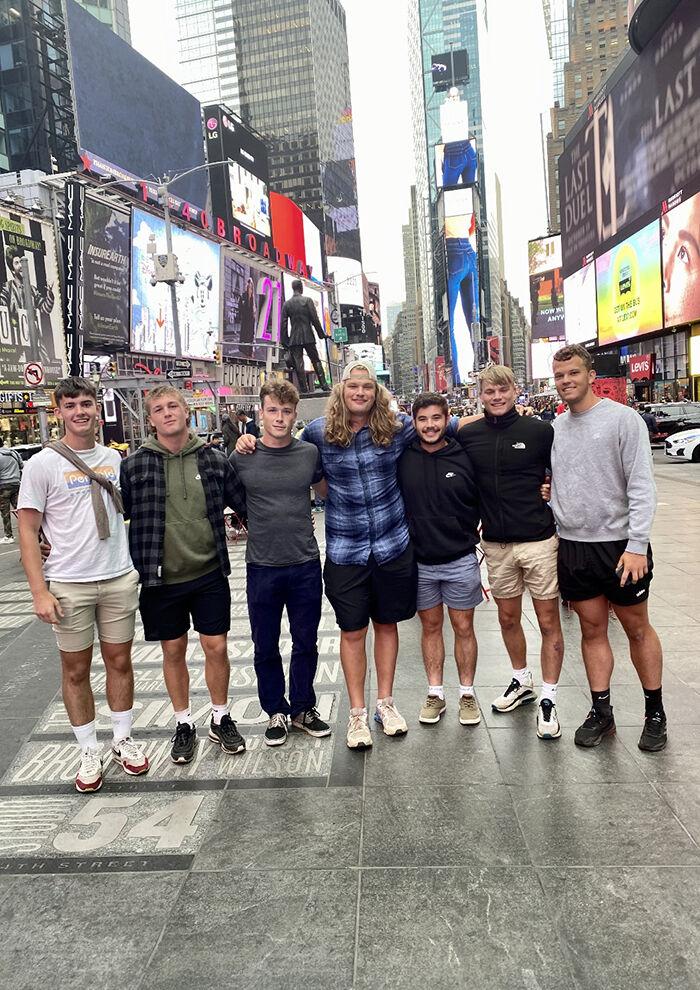 Upon his return to the states, Cuyler started attending Mount St. Mary's University in Maryland. He made himself at home on the rugby team but also gravitated towards studying communication and is set to graduate this coming winter. Cuyler pursued communications "to keep [his] writing sharp," an ability passed down to him by his parents and their talent with the written word—one he doesn't want to waste. He has a good voice in writing (although "maybe some of my professors can disagree with me," he notes) but at the heart of it he enjoys being an entertainer. Cuyler has a way of being able to see the bigger picture of the things he loves and stay within their orbit. Studying communications keeps him within the field of creative entertainment as it allows him to do things such as host a radio show and take acting classes. Kinesiology is within the orbit of rugby and is one thing Cuyler has found a passion for—specifically exercise science as it "compliments rugby [and] keeps [him] close to it." As much as he can take a broader look at his passions, Cuyler is skilled at diving into the nucleus of the things he focuses on. He identifies himself by his ability to "work hard and go the extra mile and push [himself] to the limit to get what [he] wants." His drive is one of the first things you notice about him, and it has earned him the role of captain of his university team.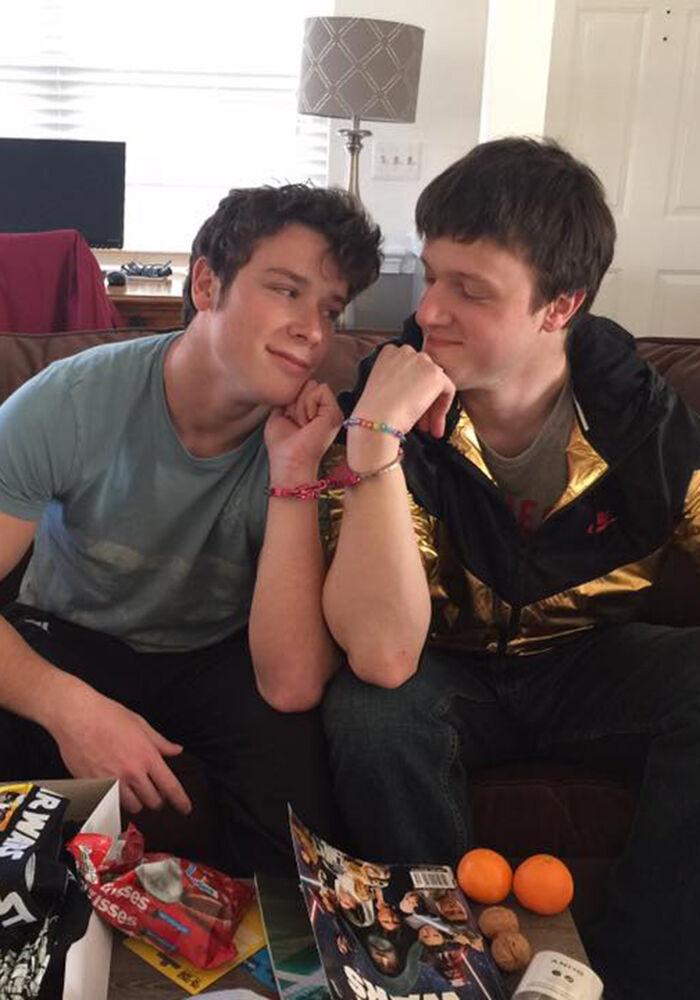 Cuyler considers being assigned team captain as the most transformational moment in his college career not because of prestige or professional opportunity but "because it wasn't just about [him] anymore, it was about the team." He respects the responsibility in his role to "be a better person… be patient… [and] inspire others." His mother adds that "he hosts extra workouts and practices for [his teammates]" and they attend—even those on Sunday mornings. Cuyler knows that "if you walk around feeling like you're not that good and feeling sorry for yourself, people are going to be hesitant to embrace you," so his priority of everyone working hard together is so that "eventually good things will come your way both on and off the field." He acknowledges that running at 100% is impossible, "but if you're giving it your best, I think that commands a lot of respect from the people around you." As characteristic of authentic people, Cuyler is first to point out that he is always working on himself, often punctuating his thoughts by saying that he still has a lot to learn. One of the wisdoms he has learned is that "it's best to be positive and constructive under all circumstances" to build up those around you, because he sees that "how you act reflects the way your team is going to play." Cuyler throws his all into everything he does—to speak the proper language to each teammate so they respond and work together; to push through adversity; to be the best version of himself. But success is not the only word in his dictionary, as Cuyler says, "I have some pretty big goals and they're a bit daunting at times, and when you have big goals like that sometimes you're going to fail."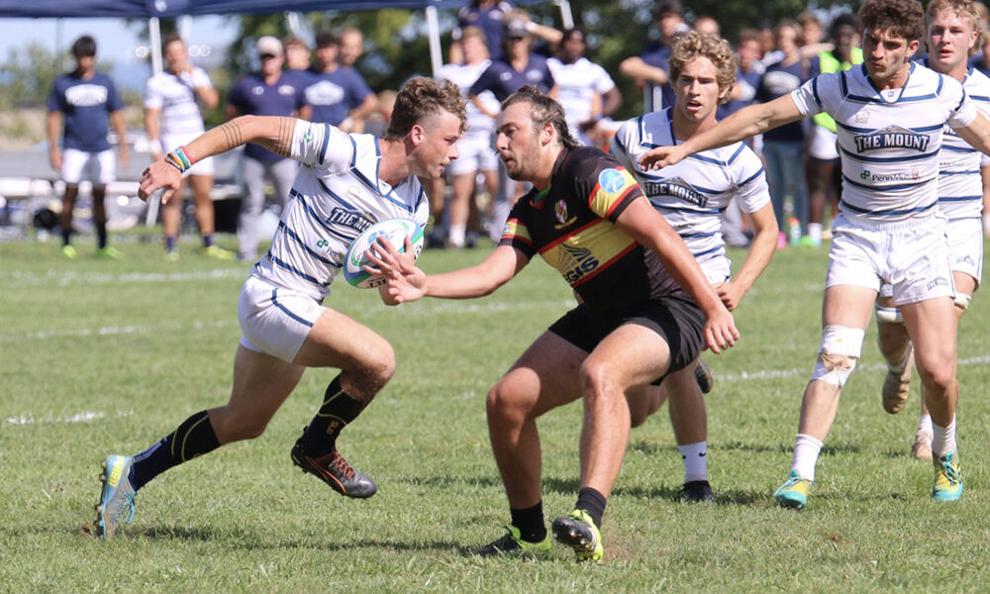 Cuyler is transparent in pointing out that life can get uncomfortable. Whether it comes down to failure, isolation, or loss, Cuyler says, "I ease into the discomfort. The more I ease into the discomfort and the stress that I face in everyday life, the more I feel I get out of life." 
Cuyler likes to be quick and agile when he is on attack with the ball and running for a try. A "try" refers to the rugby term "a try for a goal." The notion of a try—literally trying for success—goes beyond points to the very heart of what Cuyler advises we do. 
"Take a chance and risk and try and learn something," he encourages. Lean into the discomfort. Push the limits. Risk the failure because failure is the best teacher. Ultimately, the question Cuyler asks is the same one people twice his senior may ask, and that is: how alive can you feel?