When Torch Clean Energy approached Ruther Allen in early 2020 about purchasing his Bristersberg farm to build a solar facility, he saw it as an opportunity to put his daughter through graduate school, help cushion the cost of an assisted living facility for his elderly father and retire from a nearly 40-year family farming operation that had become financially unsustainable after just two generations. 
"And for me, running a business, taking care of a family, looking after [my father] and trying to maintain a farm, it's too much for me to do. I just can't do it anymore," Allen told FauquierNow. 
But so far the deal has been delayed indefinitely because of several local stakeholder groups, including the Piedmont Environmental Council and Fauquier Farmers Bureau, among others, who have rallied several county supervisors and state lawmakers to support heavily regulating or outright preventing the development of utility-scale solar facilities on cropland and forests.
In January, following complaints from local residents and various stakeholder groups, the Fauquier Board of Supervisors decided to delay voting on a proposed 80 megawatt utility-scale solar energy facility that would be built largely on top of Allen's 440-acre farm. (One megawatt is equivalent to one million watts, which is comparable to the energy produced by 10 automobile engines.)
According to Sam Gulland, a solar project development manager for Torch, the solar development would occupy about 300 to 350 acres of Allen's land; the rest would be buffering. There are also several acres of wetlands that would not be usable.
The facility proposed by Charlottesville-based Torch would be the second solar energy facility in Fauquier after the 20-megawatt installation just outside Remington that occupies a little over 100 acres.
If approved, Torch estimates the project, known as the Sowego Energy Facility, would generate about $11.7 million, or $294,084 a year, in taxes and annual payments over its 40 year lifespan, according to the siting agreement. 
'Taxing me out of owning farmland'
As one might expect in bucolic Fauquier County, local residents and legislators have expressed concerns that the development of such a large facility would disrupt the rural charm of Fauquier. Moreover, they claim it would hurt farmers by eliminating cropland.  
Lee District Supervisor Chris Butler told FauquierNow he is not comfortable with the project moving forward. He claimed the landowners and solar company -- not the county -- would be the primary beneficiaries of the deal.
"I'm not going to ask the citizens of southern Fauquier to look at half a 1,000 acres of mirrors from a scenic highway ... not for what little it would bring to the county," he said. "And it's not all about dollars and cents. To me it's about production. It's about agricultural land that gets eaten up. And where do you stop?"
Yet Allen, 52, said the reason he wants to sell his farm -- which his father purchased in 1986 and he now leases to a third party for sod production -- is mainly because he can't afford to keep it anymore. 
"I rent the farm out right now, and the land rent that I get won't even pay my real estate taxes," he said. " … Fauquier County keeps going up on real estate tax and everything else. So I mean, they're almost taxing me out of owning farmland."
Allen said he uses the income he makes from his small signs and embroidery business, KPR Signs, to offset his farm expenses.  
"The farm cannot pay for itself anymore," he said.
The person who leases Allen's farm declined to comment, but according to Allen, his lessee has no opposition to the solar deal.
"[My lessee] said, 'It's your land, do what you need to do, I understand. I'll find land somewhere else [to farm],'" Allen said.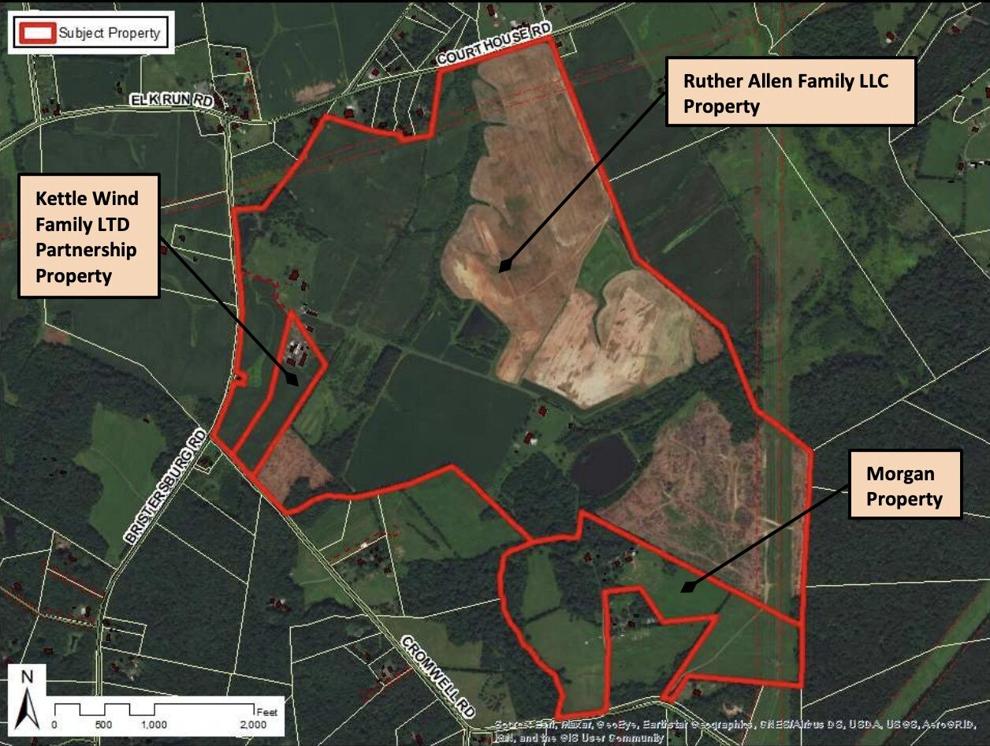 Harry Godfrey, executive director of Virginia Advanced Energy Economy, a business group that advocates for renewable energy alternatives, told FauquierNow the solar industry's goal is not to destroy the farming industry. On the contrary, he claims renewables can help preserve the agricultural industry by letting farmers lease certain segments of their property to build solar installations.
"For those farmers, solar is a fantastic opportunity because essentially it is another commodity crop … where they can lock in essentially the lease payments that they will be receiving for a portion of their land now and see a stream of revenue for 20, 30 years into the future," Godfrey said. 
Nonetheless, farming advocates like Kyle Shreve, executive director for the Virginia Agribusiness Council, say that even though it's the right of landowners to do what they want with their property, it's important to take into consideration that a large portion of the farmland in the state is leased. 
"And so, it was creating a very big incentive for an absentee landowner to end their lease with the farmer and just do solar panels," he said. "There's nothing wrong with that if that's a decision a family or an individual landowner wants to make. But the idea is to try to have a balance there where they can make a decision about keeping the land in agricultural production if they so choose."
But at the heart of the debate is not if more solar developments will be built, but where and how they will be built.
A push for clean energy in Old Dominion
In April 2020, Gov. Ralph Northam signed The Virginia Clean Economy Act into law, which effectively jumpstarted the state's transition to clean energy.
The law requires the state's two utility companies, Dominion Energy Virginia and American Electric Power, to transition to 100 percent renewable sources of energy by 2045 and 2050. The companies will be fined if these goals are not met.
In addition, the law requires 25 percent of the state's future solar-generating capacity to come from third-party private developers, such as Torch.
The new requirements prompted an aggressive push by public utilities and private companies to start laying the groundwork for dozens of utility-scale solar projects in Virginia.
Since the bill was passed, the amount of money invested in solar has skyrocketed. In 2019, the amount of megawatts of energy produced by solar in the state went from a little over 100 to more than 3,760 as of March of this year, according to the Solar Energy Industries Association. That makes up about 4 percent of the state's generated electricity, enough to power about 450,000 homes.
At its current pace, the amount of energy generated by solar in the state is projected to grow by another 5,000 megawatts over the next five years. 
A study conducted by Virginia Commonwealth University found that the combined land use of the 38 utility-scale solar facilities operating in the state as of January 2021 totaled approximately 13,842 acres, or 0.05 percent of the land in Virginia. Of that land used for solar, forested land accounted for approximately 8,000 acres (58 percent) and agricultural or cropland was about 3,000 acres (25 percent), according to the study. 
These trends have not gone unnoticed for environmental advocates. Worried about the impact solar installations could have on the environment and the agricultural industry, various stakeholder groups and agricultural lobbyists are urging state politicians to set stricter standards for solar development. 
Chris Miller, president of the Piedmont Environmental Council, told FauquierNow that without more regulatory oversight, the majority of land used for solar development will continue to be farms and forested lands.
"What we've learned from talking to regulators is that they're not actually reviewing these [solar installation projects] on a systematic basis," he said. "They're not looking at impacts of every project, and they're not looking at them necessarily in every individual case."
Consequently, two years following the passage of the Virginia Clean Economy Act, the General Assembly this year passed H.B. 206, which requires the state to appoint an advisory panel charged with developing stricter regulatory policy designed to curb any "significant adverse impacts to prime agricultural soils or forest land," as well as the Chesapeake Bay, that may result from small renewable energy projects. 
The panel, made up of multiple state agencies and other stakeholders like the Piedmont Environmental Council, Virginia Agribusiness Council, Virginia Advanced Energy Economy and Dominion, among others, has outlined general areas it plans to look into. Those include stormwater runoff, heavy metal contamination, grading, the future viability of cropland and viewshed obstruction. 
Nothing has been set in stone, however, and any official policy the panel produces won't go into effect until after Dec. 31, 2024, per H.B. 206. 
Del. Michael Webert, R-Fauquier, who sponsored the bill, said the aim is not to roll back the production of renewable energy sources, rather his hope is that it will create another layer of oversight and help analyze the impacts of solar developments all over the state, including Fauquier. 
"Basically, the idea is, if you can't mitigate [the environmental impact] … which is going to be difficult, you've got to avoid it," Webert told FauquierNow. "And so we're hoping that some of these solar companies will be much more selective in where they put their solar."
'Very few' places to build utility-scale solar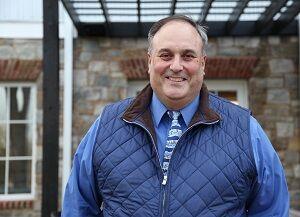 Miller said one of the ways his organization hopes to preserve more cropland and forests from being utilized is by incentivizing solar developers to build installations on commercial property, such as parking lots or brownfield sites (land previously used for industrial use, such as landfills).
"We've got thousands and thousands of acres of parking lots and structures that could have solar on them … But it's rather remarkable at this point that there are zero incentives … on the table to do distributed generation [solar]," Miller said. 
But Gulland, the Torch representative, said a solar installation can't be built just anywhere. For starters, he said, one big obstacle is connecting the solar facility to the power grid through a local transmission line.
"If there were a lot of very flat, 500-acre brownfields on the right transmission line, we would be all over that," he said. " … But the fact is that there's just very few brownfields where you can build a large-scale solar project and sell power below the market rate."
Gulland did note his company is building one of its largest solar projects, approximately 100 megawatts, on a brownfield in Berkeley County, West Virginia, which Gulland said is the only brownfield in the region suitable for utility-scale solar.
"Our goal is to produce low-cost clean energy. We do look at brownfield sites … and I've spent a lot of time looking at them, but very few brownfields are conducive to a project like this," he said.
There are several other limiting factors to developing a utility-scale solar operation, including positioning the solar arrays at an angle that receives a lot of sunlight, finding available flat land on which to build and having enough space to scale a project to make it profitable.
Gulland estimates the vast majority of land in Fauquier would not be suitable for solar development, which makes the Ruther Allen family farm a rarity.
"Typically, the location of transmission lines and suitable land limits what land can be used for solar in the low single digits percentages," he said. "Given other constraints in Fauquier – some mountainous terrain, land in various types of conservation easements, restrictions in the county's zoning ordinance – I would expect under 1% or certainly 2% of the land could be used for solar."
Torch also claims that while the facility would be built over agricultural land, the construction process "would require minimal grading due to the favorable topography," according to a county staff report. Consequently, after its lifespan, Gulland said the agricultural soils would be preserved enough to return to agricultural use in the future. 
"Solar does no damage to the land and actually helps restore soils that may have been depleted," he said. "In particular, this site would require little to no grading to accommodate the panels, which means minimal disturbance to topsoil."
Torch has built 11 large renewable energy projects across the country, according to Gulland. "Our first project in Virginia [in Frederick County] is entering construction now. We only started developing projects in 2019, so nothing is operating yet," he said. 
After supervisors delayed the vote on Torch's proposal, Gulland said his company has gone back to the drawing board and drafted a more detailed application outlining further mitigation measures they plan to carry out as part of the project.
"We will be starting the process over," Gulland said. "Initially we brought a siting agreement to the board, but they decided they wanted us to start at the Planning Commission, which reviews special exception applications and does comprehensive plan reviews."
Torch does not have an official date yet for when they plan to file a special exception with the Planning Commission.
A 'great lifeline' for farmers?
Allen said he agrees it's important to protect cropland, but he's not convinced building a solar farm would be worse for the soil than sod production, which is what his farm is currently used for. 
"The farmer out here planting sod, he plants the sod and harvests it every year, year and a half. Every time he does that he's taking half an inch of topsoil," Allen said. " … I'm not trying to point fingers at farmers. But I'm just saying I don't see how what we would propose to do would be any more detrimental to the land than what a farmer might do."
Allen emphasized he would prefer his land become a solar facility buffered by a bunch of trees rather than a subdivision.
"Solar is a great lifeline for a bunch of the people who care about preserving the character of their communities while governing their communities practically," he said. "I would argue that solar presents a real opportunity for lots of other forms of economic development."