A unique investment solution with the added comfort of FDIC insurance
By Jan Kamphuis
Historically, investors have balanced their investment portfolio between the traditional asset classes of debt and equity. During the financial crisis of 2008-2009, the equity market gave back much of the gains it had accumulated during the late 90s and mid 2000s. As a result, many investors fled the stock market, seeking the safety of CDs, treasuries and other high-grade fixed income instruments. However, as interest rates moved to historical lows and the equity market began to recover in 2009, investors became frustrated with the low yields associated with fixed income. They were challenged with finding ways to grow their investment portfolio while reducing downside risk.
Market-Linked Certificates of Deposit (MLCDs) have helped investors to overcome these challenges by providing them the principal protection they desire with the potential for equity-like returns. MLCDs swap out a fixed return that you would earn on a traditional CD for a variable return based upon the performance of an underlying index or asset class. This variable return gives the holder the potential to outperform traditional fixed income instruments.
The Basics
MLCDs are 100 percent principal-protected (if held to maturity) and are FDIC-insured up to applicable limits. These fixed income instruments can be structured to allow investors to take advantage of virtually any market opinion, whether they feel the underlying security is likely to move up, down, or sideways.
Here are examples of indices and asset classes to which MLCDs can be linked:
Equity Indices and Other Assets
S&P 500 Commodity Indices
NASDAQ 100 Precious Metals
Dow Jones Industrial Average Foreign Currencies
Nikkei 225 Interest Rate Benchmarks
DJ EuroStoxx 50 Individual Common Stocks
Hang Seng China Exchange Traded Funds (ETFs)
The Investor Profile for Market-Linked CDs
Conservative investors who want to participate in equity/currency/commodity-like growth with reduced downside risk.

Fixed income investors who are willing to forego a fixed coupon for the potential of higher equity/currency/commodity-like returns.

Investors wanting to lock in current market gains, while remaining invested in equity markets.

Investors interested in capitalizing on a specific market opinion in a way that is not typically available elsewhere.
Important Considerations
It is important to understand that an investment in MLCDs may underperform a direct investment in the underlying security, meaning that the CD may not reflect the actual performance of the underlying asset or security. Additionally, MLCDs have different risks than traditional CDs.
Specific risks to consider prior to investing
Performance Risk – MLCDs provide for a return of the deposit amount at maturity, but there is no assurance of any return above the deposit amount.
Liquidity Risk – There is no guaranteed level of liquidity and investors may not be able to withdraw the deposit amount of the CD prior to maturity.
Market Risk – MLCDs may be redeemed at less than the original deposit amount prior to maturity due to fluctuations in the underlying assets. Investors are subject to the supply and demand of the market.
Credit Risk – Investments in MLCDs over the FDIC insurance limits are subject to the credit risk of the issuer.
Call Risk – MLCDs may be callable at the option of the issuer.
Additionally, investors may be subject to U.S. taxes on interest income (OID taxes) that have not been paid during the tax year. You should consult your individual tax professional before taking any action that may have tax consequences. Please read the Disclosure Statement carefully before investing. Market-Linked CDs are structured to meet specific investor needs or objectives and are not suitable for all investors. For more information about Market-Linked CDs and what investments may be appropriate for you, contact your financial advisor.
---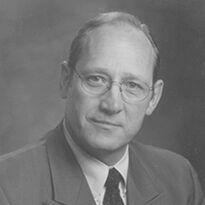 Financial advisor, Jan Kamphuis has been a professional in the brokerage industry since 1998 and joined BB&T Scott & Stringfellow in Warrenton in 2001. Originally from Europe, he emigrated to the U.S. in 1977 and became a U.S. citizen in 2000. Jan lives with his wife Pam and two dogs in Warrenton. For more information contact Jan at
jkamphuis@bbtscottstringfellow.com
or visit
http://jkamphuis.bbtscottstringfellow.com
---
 BB&T Scott & Stringfellow is a division of BB&T Securities, LLC, member FINRA/SIPC. BB&T Securities, LLC is a wholly owned nonbank subsidiary of BB&T Corporation. Securities and insurance products or annuities sold, offered or recommended by BB&T Scott & Stringfellow are not a deposit, not FDIC insured, not guaranteed by a bank, not insured by any federal government agency and may lose value.