local business
The Gainesville resident wants to help women succeed and feel fabulous 
By Beth Luna 
Tracy Statler, longtime resident of Gainesville, opened her second Amazing Lash Studio location at the Promenade at Virginia Gateway in late June with the mission of providing best-in-class eyelash, eyebrow and facial waxing services to clients, as well as creating an inspiring and nurturing workplace for women in the beauty, esthetics and cosmetology fields where they can improve their skills and learn to build up other women on the team for mutual success.
Statler, a graduate of Ball State University, began her career working in sales operations for tech startups in Silicon Valley, where she met her husband Patrick. When Patrick was transferred to Northern Virginia, Tracy left the tech world behind and set out to begin a career in real estate — a career that she flourished in for more than 15 years. After having children, Statler wanted to make sure she had time to spend with them on the weekends. "My husband and I decided we wanted to own something. From a young age, I knew I wanted to be involved in the spa, beauty, and wellness industry and that I wanted to be an entrepreneur," Statler said. "We began looking at franchises with a recurring revenue model and we looked at a lot of fitness and beauty brands. We chose Amazing Lash because we were very impressed with the business model."  Statler especially loved using her real estate skills in scouting locations and working with architects to create the studio spaces.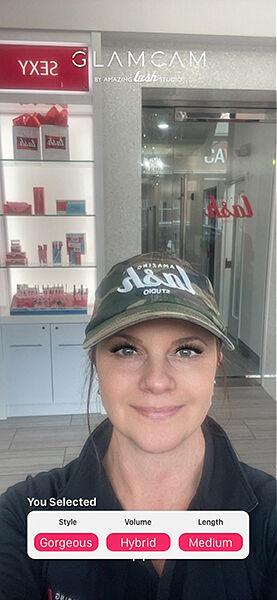 She also loved that the company is focused on empowering women and helping them to grow in their careers. "I am motivated every day to create an inspiring and nurturing workplace for women in the beauty, esthetics and cosmetology fields, and passionate about helping them grow their skills and learn to work with other women on their team for mutual success. When employees feel supported, enjoy coming to work and are encouraged to keep learning and growing, it's a win-win scenario for everyone," Statler said.
She aims to be a local employer of choice for those interested in long term, stable careers in the beauty industry.
Amazing Lash Studio's mission is to create lasting beauty and confidence through passion, dedication and excellence so their guests will look and feel amazing. They currently have over 260 locations across the country. Tracy and her husband and business partner Patrick opened their first location just two years ago on Liberia Avenue in Manassas. "We were forced to close for two months when the pandemic hit, but thankfully we were able to keep our employees on payroll and everyone who was with us came back when we were permitted to reopen."
At that point everyone was still masked up but with both the client and the stylist wearing masks, it worked. "Your eyes and eyebrows stand out while you're wearing a mask, so people were able to come in for our services.," Statler said. "As a national brand, Amazing Lash was one of the few businesses that was able to show some growth through the pandemic."
Amazing Lash Studio provides individual classic and volume eyelash extensions, lash lifts and tinting, eyebrow lamination, eyebrow tinting and shaping as well as full facial waxing services. "Clients come to us to prepare for some of life's big moments like weddings, family photos, job interviews, big dates, vacations, reunions and celebrations of all kinds and then often come back monthly because they look and feel amazing with their lash extensions, lash lifts or fabulous new brows," Statler said.
In addition to continuing to build up her client base at the new Gainesville location, Tracy's goal is to form a collaborative networking group with the many other health, wellness and beauty businesses in the Gainesville, Haymarket and Warrenton area that have been able to survive, thrive and stay open despite the pandemic. She often reaches out and networks with others in complementary beauty and wellness businesses to talk about best practices, marketing and thriving in the current business environment. She has seen first hand and firmly believes that "A rising tide lifts all boats."
For more information on Statler's Amazing Lash Studio at 13954 Promenade Commons St Suite B-2A, Gainesville, visit amazinglashstudio.com/studios/va/gainesville/gainesville or call 571-946-8035.