Deputy Superintendent for Fauquier County Public Schools Dr. Major Warner introduced Tara Kidwell as the new principal and Megan Howland as the new assistant principal of James G. Brumfield Elementary School during the June 22  Fauquier County School Board meeting.
Kidwell and Howland will take over on July 1 from current Brumfield Principal Matt Yonkey and Assistant Principal Kim Holcomb, who will move as a leadership team to Auburn Middle School. 
Kidwell joins Fauquier County Public Schools after working for 21 years in Prince William County Schools.
According to an FCPS press release,  throughout her time with PWCS, Kidwell served in various roles, including assistant principal at Parkside, Reagan and Unity Braxton middle schools for 10 years. Prior to that, she worked as a sixth-grade language arts teacher at Unity Braxton (formerly Stonewall Middle School) for 10 years.
"I was deeply honored and excited to have the opportunity to serve Fauquier County Public Schools and the Warrenton community," Kidwell said in the release.  
Kidwell noted she looks forward to meeting the JGB staff, students and community. "It is important to me that I know whom I am serving as we work together this school year and beyond," she said.
Kidwell earned a bachelor's degree in elementary education from Montana State University in 2000 and a master's in education leadership from George Mason University in 2009.
In her spare time, Kidwell enjoys working in her garden and cooking. She and her husband Ed and son Cayden like to work on their small farm in Rappahannock County, raising a small herd of cattle, chickens and three Labrador retrievers. The Kidwell family enjoys camping, boating on Smith Mountain Lake and traveling to see family in Montana.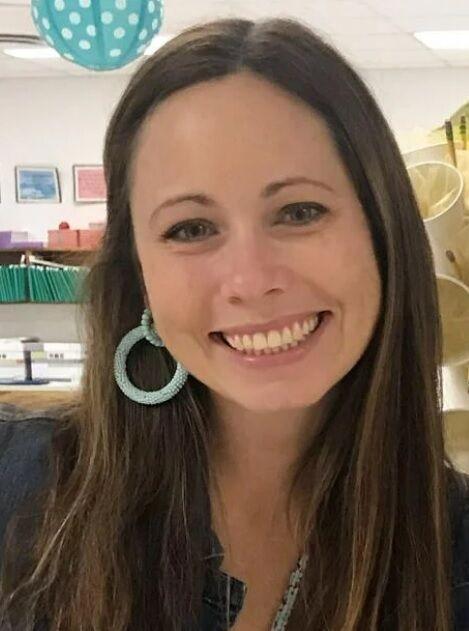 Assistant Principal Megan Howland 
This past year, Megan Howland worked as a literacy coach in several elementary schools, including Brumfield.
According to the release, before Brumfield, she served as a reading specialist at Bradley Elementary for four years and as a teacher and reading specialist in Prince William County for 10 years. 
"Having worked at JGB as a literacy coach this past year, I know how truly special the students and staff are, and I was so very excited and honored to have been selected as the next assistant principal of JGB," Howland said in the release. "To be given the chance to begin my administrative career at a school like Brumfield, with Mrs. Kidwell as our next leader, was the dream scenario for me. JGB was the school I had hoped to be matched with, and I cannot wait to begin!"
Howland earned a bachelor's degree in elementary education from S.U.N.Y. Cortland in 2003, a master's degree in literacy education from S.U.N.Y. Cortland in 2004 and a master's degree in educational leadership from George Mason University in 2021.
When she is not at work, Howland can be found at a baseball or soccer field with her kids -- Leah, 13 and Jackson, 11. She also enjoys traveling to the beach with her husband Chad and spending time with friends and family. She loves to continue learning as an educator. Whenever she has a minute of downtime, she is most likely trying to dig into a new book or dreaming up the next house project.