Fauquier County Superintendent David Jeck signaled he may request millions more dollars from the county in fiscal 2024 to continue to fund staff pay raises and address critical infrastructure projects that the division has deferred the last several years.
During its annual planning summit on Nov. 30, hosted at the Fauquier Springs Country Club, the School Board received a status report from division staff that outlined several areas where the school system will eventually need to allocate more funding, including aging infrastructure, fire alarms, low voltage equipment, HVAC systems and buses, which school leaders say were deferred due to a shrinking budget.
"The budget just doesn't reflect what we truly need to ... keep up with the needs and the ages of our schools for the properties," said Tom Edwards, director of facilities at FCPS.
Edwards said one reason there are less funds available is because of inflation. He noted that everything from purchasing parts for bus repairs to buying custodial supplies and hiring maintenance contractors has become increasingly expensive.
Compared to 2019, Edwards said day-to-day operating costs increased by $108,136.
"Nothing's getting cheaper and never will," he said.
The other reason the school system is finding it harder to finance capital projects is because the School Board earlier this year appropriated the additional revenue it received from the county and state for teacher and staff salary increases.
Jeck argued the pay raises were necessary because the county was losing teachers and staff to the private sector and surrounding school systems.
However, this came at the cost of not being able to fund other priorities, including purchasing new buses and replacing old boiler units, among other things.
Jeck asked the county for an additional $7.4 million to help offset the loss in revenue, but supervisors rejected his request. 
"It's critically important that the [School Board] understands that after three years of flat funding from the county and the board's commitment to improving compensation for teachers and staff, which is the appropriate thing to do in my estimation, that [it's] not sustainable," Jeck said during the summit.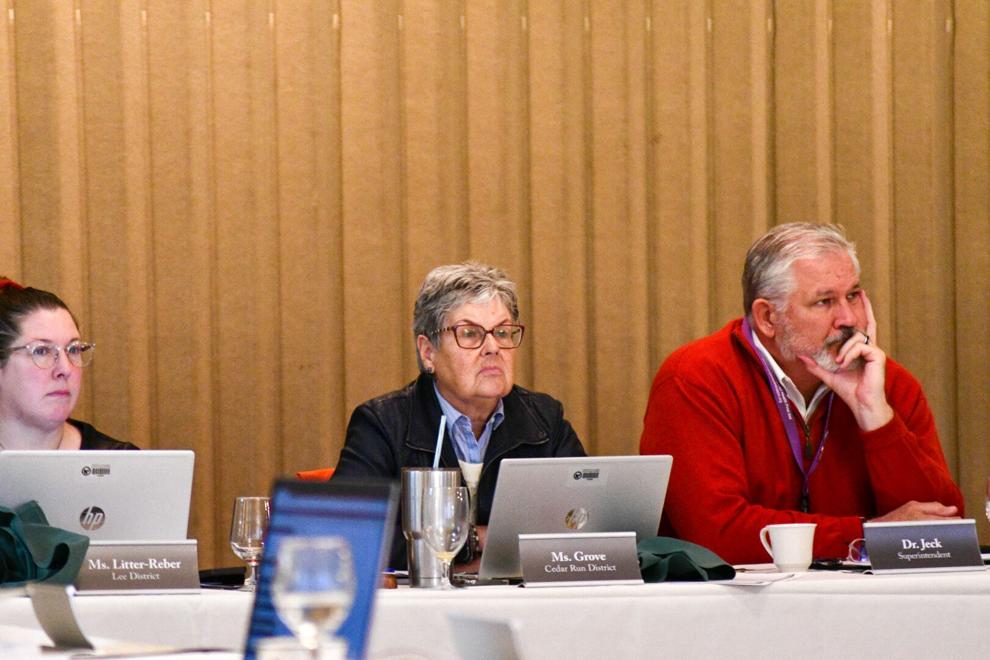 Edwards said one consequence of being "flat funded" is the school system has had difficulty repairing or replacing critical infrastructure, such as the boiler unit at Pierce Elementary, which maintenance recently shut off because it started misfiring and was leaking exhaust into the building.
"We're running on one boiler right now, so let's all cross our fingers we get through the 10 weeks," he said.
Edwards noted that several other boilers currently heating schools across the county, including Fauquier High School, are at least 60 years old and must be replaced. If they fail, he said, it could create significant challenges for the school system.
"Deferred maintenance keeps us up at night," he said. "When [Fauquier's boilers] go down, we're going to have a school closure, and it's going to affect Kettle Run and Liberty [High Schools] as well because the kids come there."
Darlene Marshall, director of transportation services at FCPS, said having less funding has also made it difficult to repair and replace the school system's aging bus fleet.
The school system had 182 buses as of November. However, 69 of those buses, or 38% of the fleet, need to be replaced, according to Marshall.
 "The suggestion is that we replace all our buses every 15 years ... or if they're over 200,000 miles," she said. "We have 69 buses that meet that criteria of our total fleet that need to be replaced ... It's not a law that says we have to do that, but we're keeping them rolling."
Marshall also noted the cost of repairing and replacing the fleet has become more expensive.
In 2018, purchasing a base model, 65-passenger bus cost $91,373. In 2022, that same model cost $108,716. 
Additionally, the price of parts and labor for repairs has increased substantially. According to Marshall, in 2018, the labor rate for repairs was approximately $55 per hour, and purchasing parts cost $467,198; whereas in 2022, the labor rate was $75 per hour, and parts cost $565,101, a 17% increase. 
Consequently, Marshall said the combination of an aging fleet and increasing costs have made it more difficult for the school system to prevent service delays and interruptions for riders.
It's not just buses, either. Jeck said the school system has been unable to keep up with its replacement schedules for several other things, again noting boiler maintenance. 
"It really comes down to wants versus needs," Jeck told FauquierNow in an interview following the summit. "So you need to have it, of course ... we buy it, but everything is more expensive, and it just trickles down."
Denise Sandlin, assistant superintendent for business and planning, said the school system has approximately $1 million in emergency funding if things break down. But according to a 2021 report from Downey & Scott LLC, a construction management services firm based in Warrenton, addressing the school system's "most critical needs" will cost approximately $14.3 million.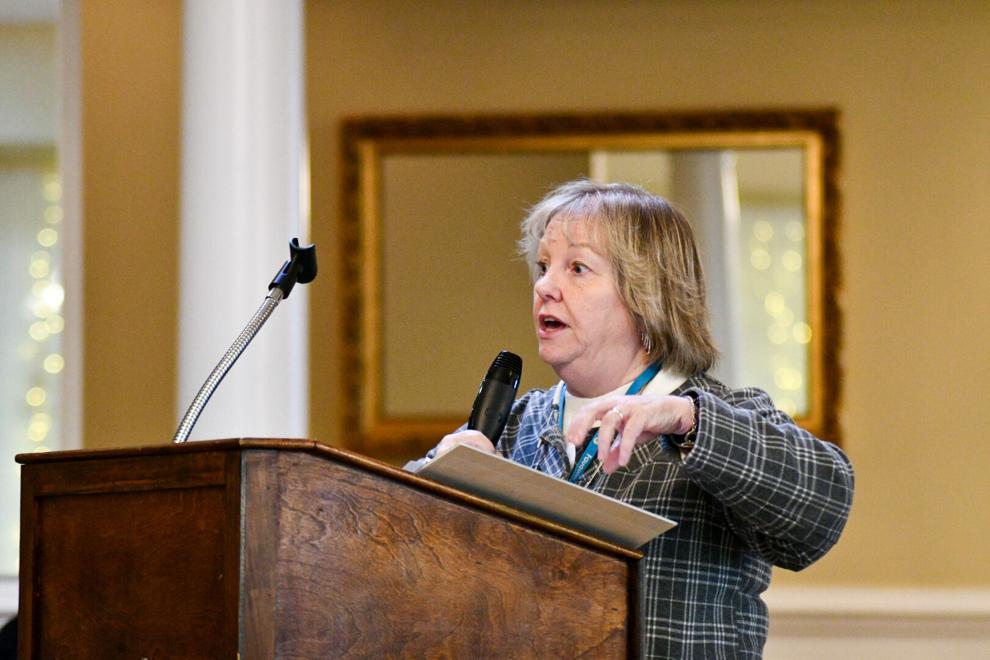 The school system's current budget for capital projects is about $1.5 million, and Sandlin said she plans to request a $1.8 million increase in funding from the county next fiscal year. Sandlin claims the additional funds will allow the school system to tackle its most critical infrastructure projects within the next five years. 
Jeck expressed skepticism about whether the county would fulfill Sandlin's request and noted things change between now and when he presents a draft budget in January or February. Nevertheless, Jeck said the situation is urgent, and the school system needs to find a way to meet its needs somehow, which may require the board to make some "tough decisions." 
"I think the bottom line was we've got to address the most pressing issues, and it's unlikely that we're gonna get $14 million right now to do that," he said. "So, we need to figure out a way to do it over 'X' number of years, gradually."