In today's world and culture, the word "hero" is often misused and brings on connotations of a celebrity sports figure or fictional movie character. More proper use is reserved for a brave serviceman or woman or a fireman or policeman who put their lives on the line for others.
In this case, our local hero is neither.
In our bucolic town of Warrenton, we have in our midst an ordinary man who has taken the tragedy of immense personal suffering and turned it into an act of love and charity for his fellow man and community. When one learns of the depth of suffering that our hero has endured, the biblical story of Job comes to mind. In 2007, our hero, his wife, Pam, their sons, Chris and Eric, lost their middle son and brother, Patrick, to a hit-and-run drunk driver.
Patrick had just graduated from James Madison University and relocated to Charlotte, North Carolina, to begin a career in finance. Losing any child is a tremendous tragedy, but at age 22, Patrick was unique in his joy and compassion for others.
Twelve years later, our hero would suffer another immeasurable loss with the passing of Pam, who fought a courageous battle with cancer for over 10 years. Words are not adequate to describe the physical loss of an incredibly loving wife and mother who radiated a grace and beauty that could only had come from God. One would think that the loss of a son and wife would be enough suffering for several lifetimes, but it would not end there.
In 2021, our hero sustained a broken neck after falling down some stairs. After experiencing temporary paralysis, our hero had to relearn basic living skills like walking and feeding himself.
Through these tragedies and tribulations, our hero's faith in God has remained strong and steadfast. While there have been times of darkness and doubt, as part of the makeup of the human condition, our hero has persevered and moved forward in faith through these adversities.
To honor the memory of his son, Patrick, our hero has organized and led a charity golf tournament, Pat's Q, since 2008. In Patrick's memory, three high-achieving seniors, one each from the county's high schools and who will attend James Madison in the fall, receive a $5,000 scholarship. This Friday, May 26, will mark the 16th year of the tournament. Every year the tournament is a sellout and well supported by local businesses. The scholarship fund is now endowed and managed by the Northern Piedmont Community Foundation, a local nonprofit organization.
Pat's Q also makes donations to Warrenton's Spiritual Care Support Ministries and Fauquier Family Shelter. So who is our incredible hero? Well, maybe someday you will be walking down Main Street and in the opposite direction a man will be coming toward you, a little hunched over, but with a smile that immediately warms your heart. He'll stick out his hand, introduce himself and proceed to speak with you like you are the most important person in his world. That guy would be Tom Gay, my friend and hero.
If you would like to support a most worthy and local cause, you can contribute to Pat's Q at patsq.com.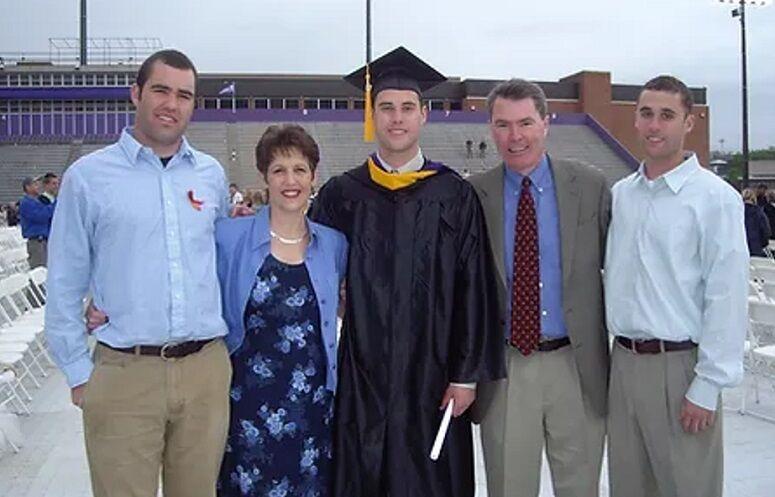 ***
The author of this piece, Larry Taggart, has lived in Warrenton for nearly 30 years.