At-large Warrenton Town Council member Renard Carlos will challenge incumbent Mayor Carter Nevill in this November's election.
Carlos, 33, who won one of the two open at-large seats on the Town Council in 2018, told his colleagues in a private email last week  – forwarded to FauquierNow by a member of the council – that "after a prayerful consideration and support from the community I have decided to run for the office of Mayor of the Town Of Warrenton."
"I have reached out to [Nevill] to inform him. In addition, I wanted to reach out to each of you all to make sure you heard it from me first as your colleague," he wrote.
Carlos initially campaigned on making Warrenton more business-friendly and reaching younger residents in town through social media. Recently, he was one of two council members who voted down Warrenton's fiscal 2023 budget after expressing staunch opposition to raising the meals and cigarette tax for Warrenton residents.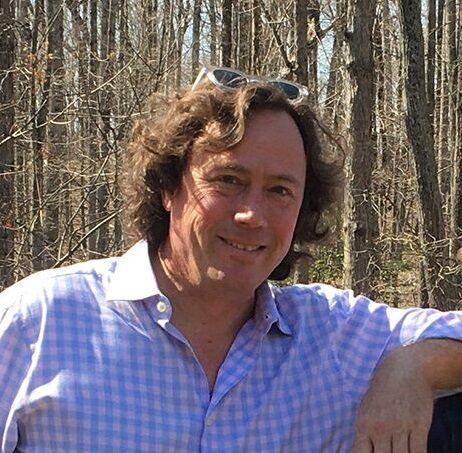 But after receiving pressure from several colleagues and residents, Carlos ultimately voted to approve the slight tax increase. However, before the vote he promised to reform the budget process and work more closely with the finance department to help the town balance its revenue and expenditures. 
Carlos did not respond immediately to a request for comment. 
Nevill told FauquierNow that he plans to seek re-election.
"I believe we need stability at the position, especially now that we will be looking for a new town manager," he said. "And we still have work to do that's too important to walk away from. I ran because I believe in this town. The reward is not accolades or prestige … but rather in the outcomes. We are the best when we are unseen … I think the way Warrenton responded to the pandemic is the perfect example of that."
Warrenton Town Council
Three candidates -- including David A. McGuire, Paul W. Mooney and Christa J. Bush -- are running to fill two at-large seats on the Warrenton Town Council currently held by Sean Polster and Renard Carlos. Polster has not filed for re-election. 
The top two vote-getters will be elected. No other council members have terms expiring in 2022. 
The Plains Town Council
The three incumbent The Plains Town Council members whose terms are expiring – Joyce W. Heflin, Heidi H. Van Voorhis and Noah J. Portugal – are running for re-election unopposed. 
Remington Town Council 
Remington's incumbent mayor, William Polk, is running for another term.
Devada Allison, a former Town Council member, also intends to run for mayor.
Incumbent council members Van Loving, Amanda Hart, Stanley Heaney, Richard Heflin and Susan Tiffany are running for re-election. Evan "Skeet" Ashby will not be running in November.
Also running for Remington Town Council are Veronica Meadows, Richard Moxley, Morgan Lewis and Luann Dawn Myatt.
Fauquier School Board Scott District
Interim Scott District School Board member Vincent Gallo is not running for re-election. Gallo, 30, had succeeded Suzanne Sloane, who resigned Dec. 15 after six years on the board.
Gallo was appointed among 14 other applicants in January by the School Board during a closed session. He will serve until the Nov. 8 special election, when Scott District voters will select a School Board member to serve the balance of the four-year term through 2023.
Vying for his seat are Clay Campbell and Joshua M. Erdossy. 
Fauquier Sheriff
Jeremy Falls, the interim sheriff who took over when Bob Mosier resigned his position earlier this year to work for Gov. Glenn Youngkin, is running unopposed for his first full term.
________________
Correction: This story has been updated to add Van Loving's name to the list of candidates seeking re-election in Remington. Additionally, Devada Allison, a former Town Council member, intends to run for mayor.