The Warrenton Town Council on Tuesday tabled a vote on the Amazon data center proposal for 30 days after the tech giant's legal team requested more time to review several new preconditions council members put forward during the public hearing.
Amazon would need to agree to the following conditions before its application for a special-use permit may be approved:
Install noise mitigation measures, including silencers, sound walls, acoustical wraps, and/or low-noise equipment.
Produce a site plan describing each phase of development and what internal and external technology will be required to operate the facility.
Each phase would require a Certificate of Occupancy permit demonstrating conformance with the town's noise ordinance.
Amazon will pay for a third-party sound expert approved by the director of community development to conduct a sound test at each stage of development (if the facility does not comply with the noise ordinance, an occupancy permit will not be issued).
Amazon will pay for an annual noise test on July 1 that will be submitted to the director of development "for the life of the data center."
Amazon will have 48 hours to comply with the ordinance if the facility violates the noise ordinance (Amazon may resume operation of the facility if it can "demonstrate the use meets the said section of the zoning ordinance").
Amazon will plant double the amount of native, drought-tolerant trees around the facility that provide "seasonal visual coverage."
Amazon will remove any hazardous and environmentally sensitive materials from the site to prevent soil and water contamination following the facility's closure.
If Amazon later fails to meet any of these conditions, the town claims it would have the authority to "shut down" the facility and revoke its special-use permit for a data center.
But several citizens and council members, including Ward 2 representative William Semple, expressed skepticism during Tuesday's hearing about how the town would enforce its conditions – outside of fining Amazon – if the company violated them down the road.
"We are attempting to create a standard here that we will need to enforce somehow," Semple said. "I don't think there are enough teeth in this to ensure that if something were to go wrong, there would be an adequate incentive ... for Amazon to potentially just disregard it as a basic operating expense."
Ward 3 council member Brett Hamby said he was "not interested in fines" and noted that if the town controls the facility's occupancy permit, it can't operate if Amazon violates the conditions.
"There are going to be 10 phases, meaning 10 occupancy permits. If something's wrong. The roof is making too much noise ... they turn it off," Hamby said. "That's [Amazon's] revenue-generating business. I would imagine that they would try to fix it as quickly as possible."
Ward 5 council member Jay Heroux echoed Hamby's point and argued that the town would need to invoke a harsher penalty than just a fine to "incentivize" Amazon to comply with the town's ordinances.
"This is the standard that we want them to deliver to, and if they don't meet it, they don't operate," Heroux said.
Ward 2 resident Charles Cross, who said he has 12 years of law enforcement experience, said the council was being "naïve" about how law enforcement works and noted that the process of shutting down the facility for violating the town's conditions would involve going to court, which could take years.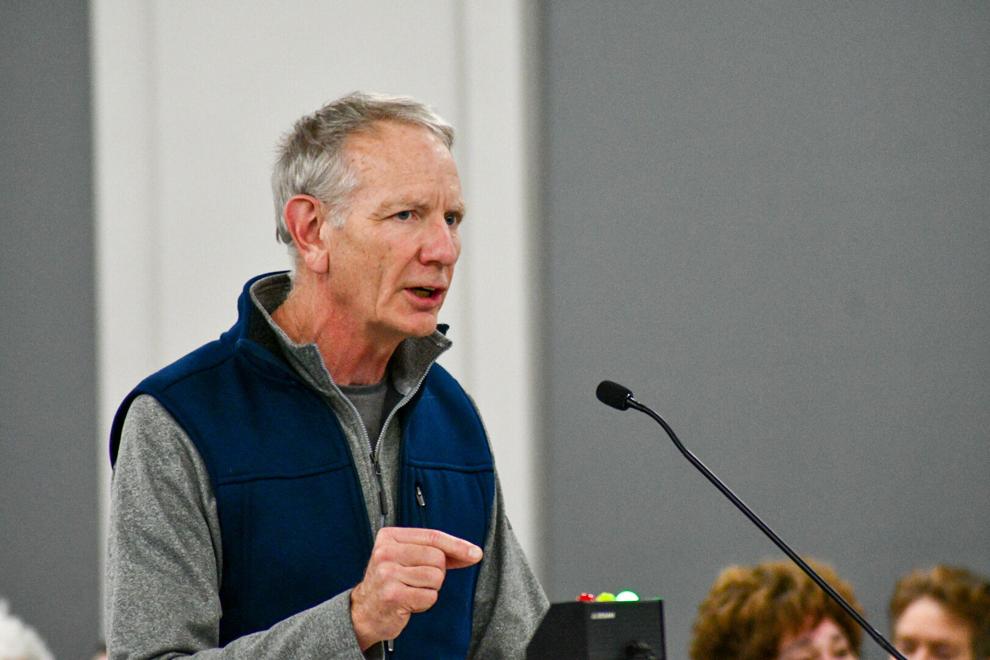 "It's probably going to be a civil enforcement action ... that means you're gonna begin with an injunction," Cross told council members during the public hearing. "There are a bunch of tests on injunctions. One of the tests says you have to prove as the plaintiff that your harm is going to be greater than the defendant's harm, and I ask you how much harm is involved with shutting down a giant data center with worlds of information in it?"
Warrenton Town Attorney Olaun Simmons said that once a property owner is given notice that they are violating a town ordinance, typically, the issue is settled outside of court.
Simmons acknowledged the town could end up in court with Amazon. However, he noted that putting the conditions in writing would help the town's case if it had to go to court.
"That makes it easier for us to enforce these conditions," Simmons said. "In terms of how long it would go on in court, that's very hard to say, obviously, but I think we're on a good footing with conditions like these in place."
During the hearing, John Foote, a land-use attorney with the Arlington-based law firm Walsh Colucci Lubeley & Walsh, which represents Amazon, claimed he was "not aware of a situation in which [Amazon] had been accused of noncompliance."
"The implicit suggestion we have here is that a corporation like this corporation might – if somehow it were subjected to enforcement of a conditional-use permit – thumb its nose at any jurisdiction, like New York City or Warrenton, and say, 'Well, the doors closed, we got a guard guy with a gun, and so do not come in here, we're going to ignore you. And we're going not to follow the law.' That takes some gall to suggest, in my judgment."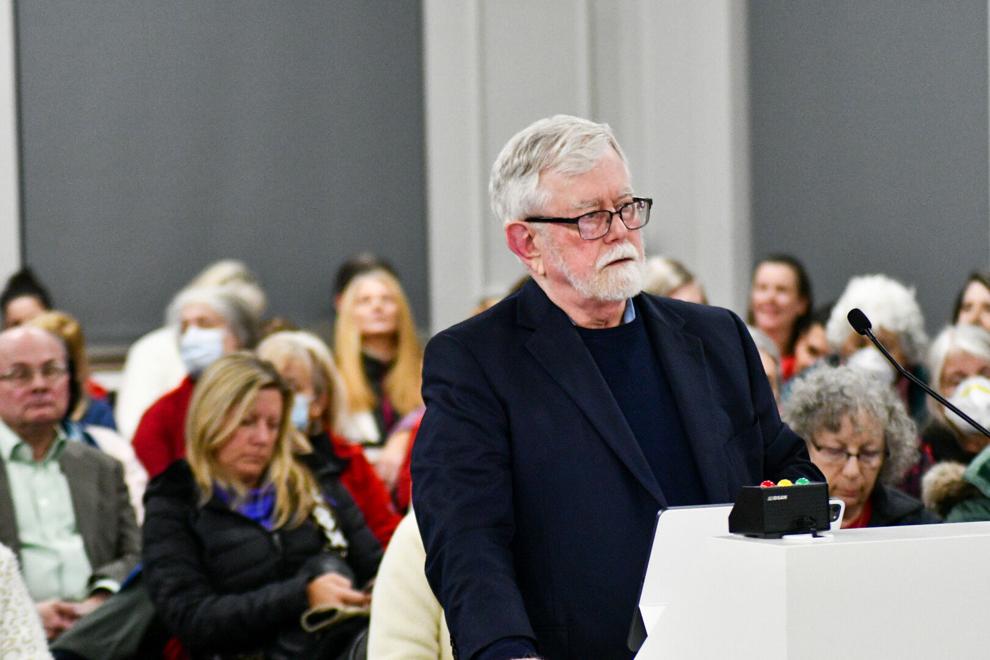 Foote said the conditions made sense. Still, he noted some of the requirements would be "practically difficult to be complied with" and asked the council to continue the hearing for 30 days "to take a look at the conditions and provide feedback."
"For example, the request that a site plan be provided for each technological phase, Amazon doesn't provide that information publicly," Foote said. "It's actually exempt from disclosure by state law under the Freedom of Information Act. Now providing a site plan that talks about compliance with the requirements of your ordinance -- that's a different thing than providing internal plans."
Foote also noted that Amazon accepts the condition that if the company violates the town's noise ordinance, then the council has the authority to revoke its occupancy permit.
The public hearing on the Amazon data center application remains open until the council's next meeting on Feb. 14 at 6:30 p.m.
The Feb. 14 meeting will be at Fauquier High School unless the school is closed, in which case the hearing will occur in Town Hall on Main Street.